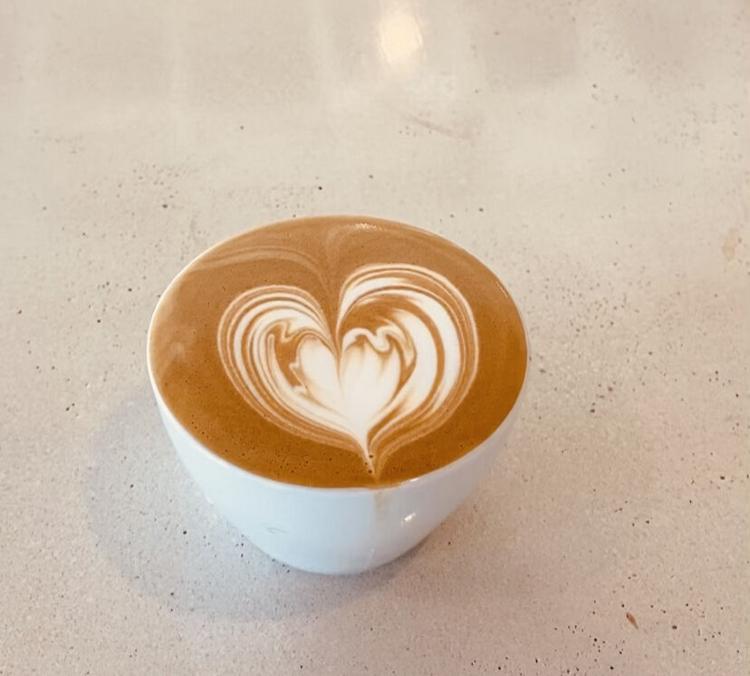 Lineage Coffee Roasting, the brand new coffee shop on University boulevard, celebrated its first week of business since their grand opening.
The new coffee shop includes a drive-thru to help limit contact with customers, said Kaelyn Christensen, store manager.
There are three Lineage Coffee Roasting locations in the Orlando area — the new one on University, one location at East End Market and one on Mills 50.
Christensen said there were a couple of delays in the grand opening due to the need for mask-mandates and social distancing guidelines because of COVID-19 restrictions, but she said the delays were quickly resolved. 
"I think everyone was a little apprehensive about a grand opening in a time like this," Christensen said. 
Christensen said Lineage's first week has been packed, and she has felt a lot of support from the UCF community and UCF students since the grand opening. She said she has seen many students at Lineage studying and hanging out.
Christensen said Lineage does a lot of the sourcing and coffee roasting in-house. 
"We have some really great relationships with the farmers that grow the coffee beans in different countries around the world," Christensen said.
According to their website, Lineage Coffee Roasting takes great care in discovering the intricacy of coffee and sharing their passion of coffee with the Orlando community.
Senior hospitality major Jayce Grady said he has been twice since Lineage's grand opening. Grady said he is a fan of the "vibe" inside the coffee shop.
Grady said it is his goal to try every item on the menu before the fall semester is over. He said his favorite thing about Lineage Coffee Roasting is the dark roast coffee and the baked goods, especially the croissants.
"I think it's really convenient there's a drive-thru because I am always in a hurry," Grady said. "The environment inside, though, is chill enough for me to study and get lots of work done."