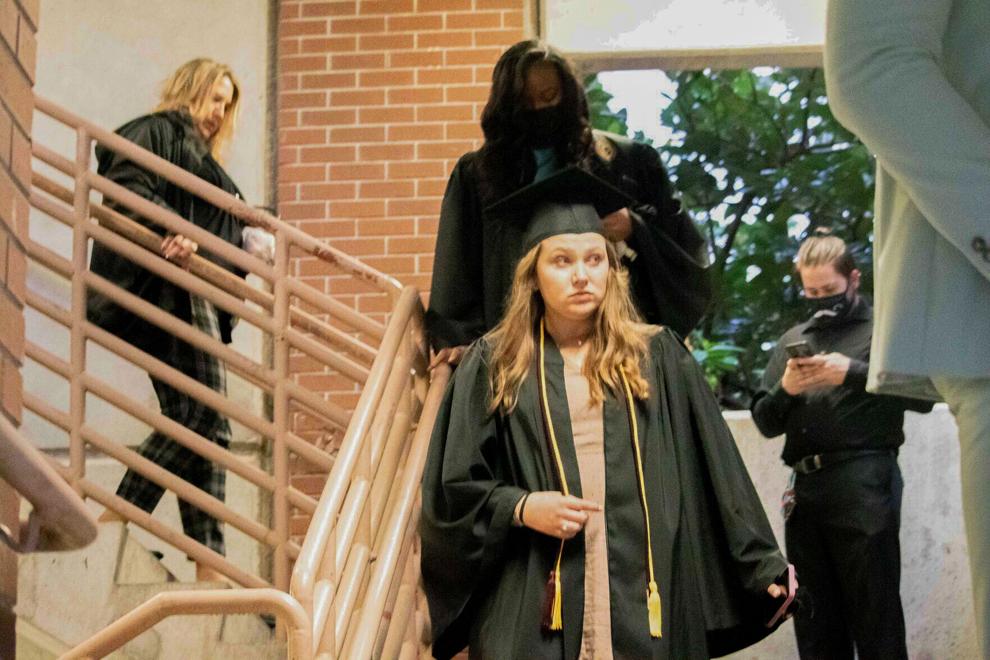 Students from the UCF class of 2020 finally received their in-person graduation ceremony at the Addition Financial Arena Friday morning. 
Commencement ceremonies for spring, summer and fall graduates were canceled in 2020 due to the COVID-19 pandemic. UCF alumni returned Friday to walk across the stage after being unable to last year, receiving a Spirit Splash rubber duck for attending, as the homecoming event was being held outdoors the same day. 
The makeup ceremony was bittersweet for some alumni like Alisa Dansby, who graduated in fall 2020. Dansby, who got a bachelor's degree in kinesiology, said she felt somewhat indifferent about the moment finally arriving.
"I'm glad it's finally happening," Dansby said. "But I feel kind of weird that's in not the right time." 
Before the ceremony began, UCF President Alexander Cartwright presented a tribute to Darin Edwards, a three-time UCF graduate and director of immunology at Moderna. This tribute added another degree to Edwards' name: an honorary doctorate in public service. 
Cartwright said Edwards and his team, which developed one of the first COVID-19 vaccines, "set the stage" for rapid solutions to future medical challenges.
Cartwright also said Edwards was an inspiration to the UCF community, and he was grateful for his "extraordinary contributions to humanity." 
"Your ingenuity, care for humankind and impact are everything the university could wish for from an alumnus," Cartwright said during the ceremony.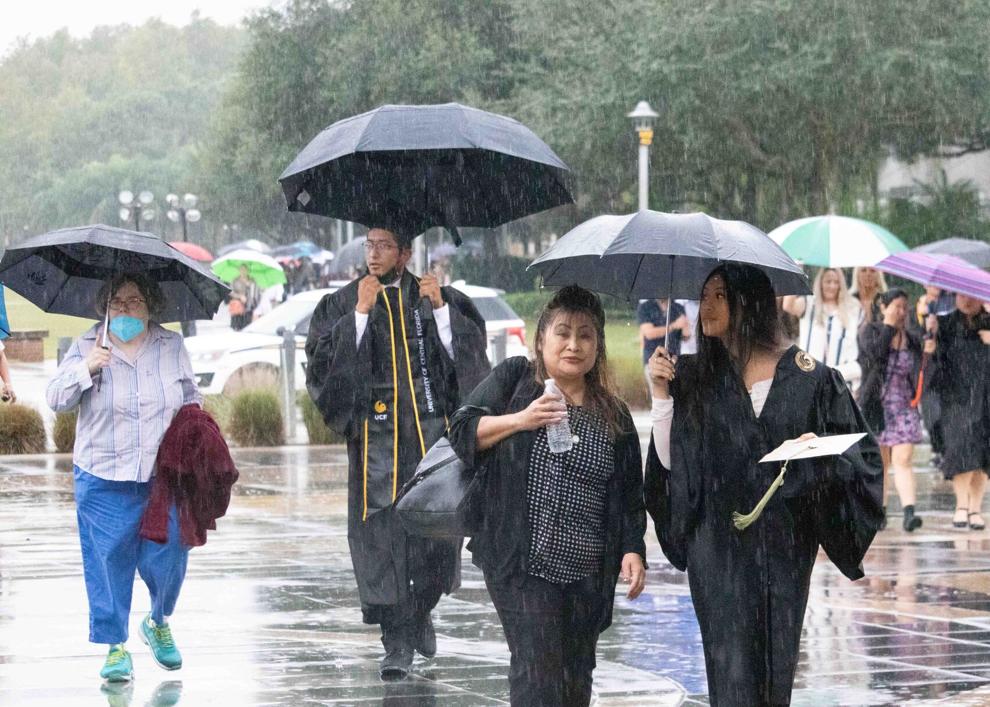 During his speech, Edwards discussed his research and personal life, including meeting his best friends and wife 30 years ago at UCF.
He also said he credits some of his success in developing the COVID-19 vaccine to his time at his alma mater.
"A well-rounded education and willingness to look past the status quo enabled me to tackle unique and critical problems on a daily basis," Edwards said. "Without a well-rounded foundation, supported by my education here at UCF, I would not have been nearly as effective."
Some 2020 graduates, such as UCF alumna Tammy Krusko, found Edwards' speech inspiring.
Krusko said after completing her degree online last fall, she graduated with a master's degree in social work and moved with her family to Tampa, Florida. Friday's commencement ceremony was her first time back on the UCF campus. 
"It's kind of awesome just to be on campus for the first time for graduation," Krusko said.
While walking across the stage, Krusko said the moment was bittersweet because the one thing on her mind was how hard the last two years had been because of the pandemic.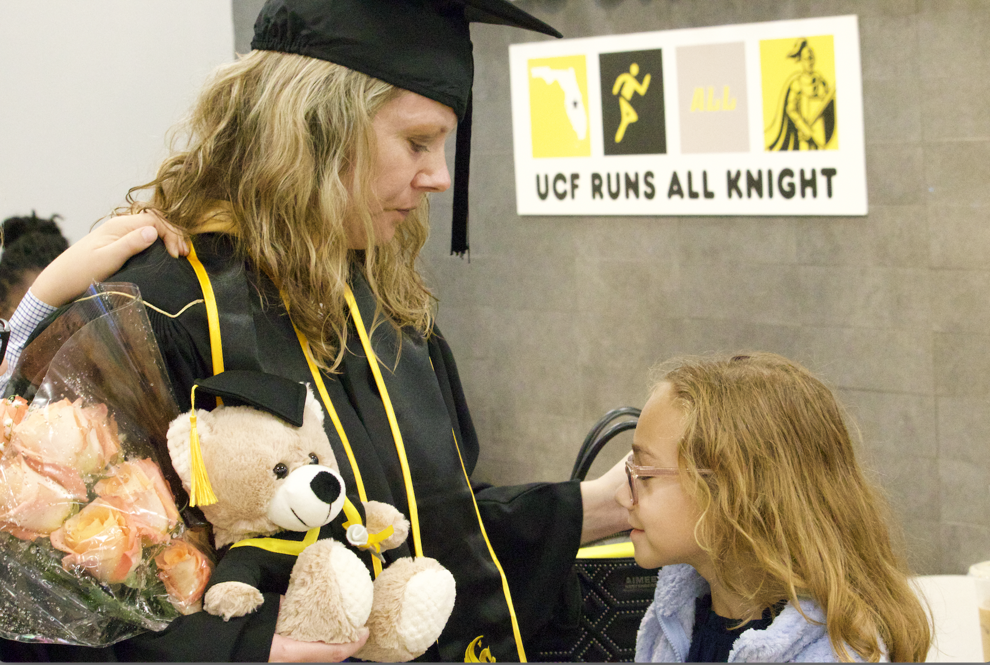 "There were moments where I didn't think I'd make it because of the virus and all the obstacles that we had and the overnighters and everything that happened," Krusko said. "I was kind of sad but also happy to finally have that culmination of everything coming together."
When UCF announced it would start hosting in-person events again, football games were granted permission over graduation ceremonies because they were "easier to manage," Cartwright said at a press conference in September 2020.
Dansby said although she understood the decision at the time, given the unusual circumstances of the pandemic, she also felt the university could have done something more for graduates. 
"(UCF) had football games; they could have figured out a way to do graduation," Dansby said. "If you can do one, why can't you do the other?" 
The UCF commencement ceremonies for fall 2021 graduates will be held Dec. 17-18.