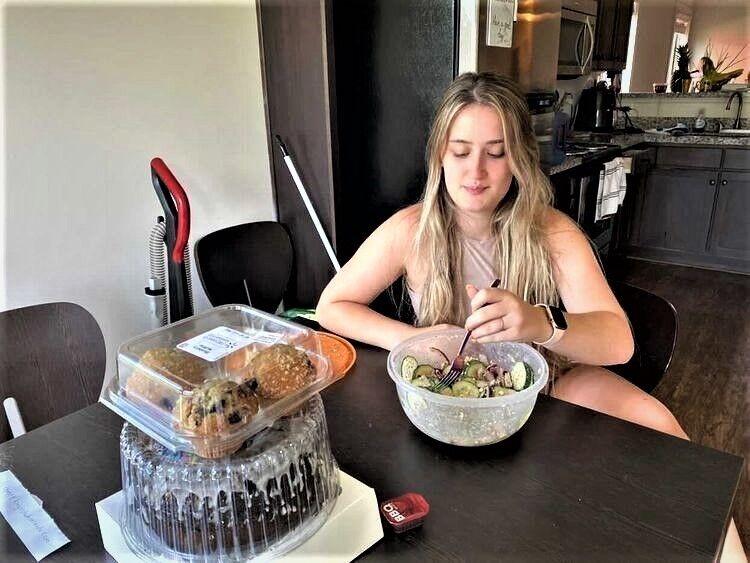 Seeking the freedom found in more upscale living, many UCF freshmen said they won't go back to on-campus dormitories for the upcoming spring 2022 semester. 
UCF offers multiple different communities for on-campus housing, such as Apollo, Hercules, Nike, Lake Claire, Libra, Neptune, Towers and the off-campus housing of Northview. These options provide students with housing for fall, spring and the summer semesters. Even with so many on-campus housing options available, some students have found they prefer to stay outside UCF grounds.
Studio art sophomore Lily Ross used to live in the Hercules community during her freshman year. Ross now lives in Knightshade Student Living.
"I hated having to park so far in the lot and walk to my dorm," Ross said. "It felt very industrial to me, which feels like a weird thing to say, but the doors were heavy, and the hallways were echo-y. It felt like I wasn't in a home."
Many students are choosing to move off-campus to either apartments or houses after their freshman year, deeming the on-campus apartments as what they said was an experience they appreciated but would choose not to repeat. From limited resources from the university to wanting more freedom over their lifestyles, some students said they believe living on campus for more than one year is unnecessary.
Ross and her roommate Gaby Vargas, a journalism sophomore, said their experience in the Hercules 1 housing on campus felt isolating at times. At a large institution like UCF, Ross and Vargas said they agree convenience of resources and amenities can be often difficult to find. 
"It is very expensive," Ross said. "You can't stay over winter break, and I feel like that is ridiculous because you are paying what, like, $3,000 a semester? I would have liked the option to stay a little longer." 
Ross and Vargas also said the parking lot is too far from the community at an inconvenient level. Whether it be the blazing Florida sun or the regular rainstorms, they said walking all the way to their cars was irritating at times.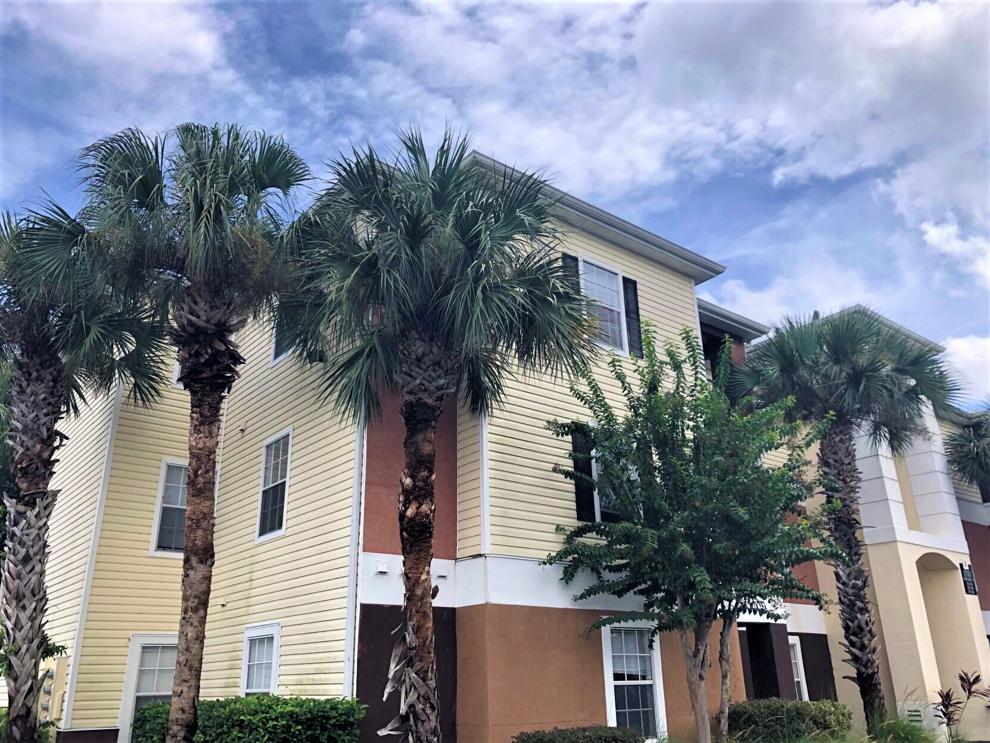 Ross and Vargas chose to room together at the Knightshade community, located 10 minutes south of the main campus on East Colonial Drive. Vargas enjoys the convenience her new apartment offers, such as being able to park in front of her apartment, as well as a new feeling of security due to living in a gated community.
"My parents told me I should get a dorm," Ross said. "That's why I did it because everyone told me to have the dorm experience. It's tricky, so it depends on the person, but personally, I would never do that again." 
For other students, such as sophomore roommates Angelina Rao, Bri Caruso and Bailey Hamm, the apartments on campus were not necessarily a poor experience, just one they said they grew out of quickly. Roa is majoring in business, Caruso in psychology, and Hamm in hospitality. 
Spending their freshman year in the Neptune community, they said the friendships they formed were the best thing about the experience.
Caruso lived on the second floor of Neptune 156 and said she did not connect the way she wanted to with her roommates. Her roommates were assigned to her by UCF, and Caruso said they were just not the right fit for her. She eventually was introduced to Hamm, Rao and a larger group of friends on the first floor, with whom she hangs now every day.  
Some issues with Neptune that furthered Caruso wanting to leave dealt with upkeep, especially that of the communal kitchen. She described the stove and countertops as being outdated, and she said it was so dirty the oil would seep in, causing smoke and nearly setting off the fire alarm.
The group has since moved to College Station on North Alafaya Trail, which is geared more towards student living. Rao, Caruso and Hamm all said College Station provides affordable rent prices for them. The current installment rate is $664 per month, Assistant General Manager Juan Valencia said.
From a collective standpoint, the students interviewed said they enjoy their current apartments more than their on-campus ones. Although they said they attribute enjoyable experiences and making acquaintances to their time at UCF student housing, they said they would not choose to return.
For incoming freshmen in spring 2022, all three said they would recommend the dorm experience for at least a year, saying they learned much about university life this way.