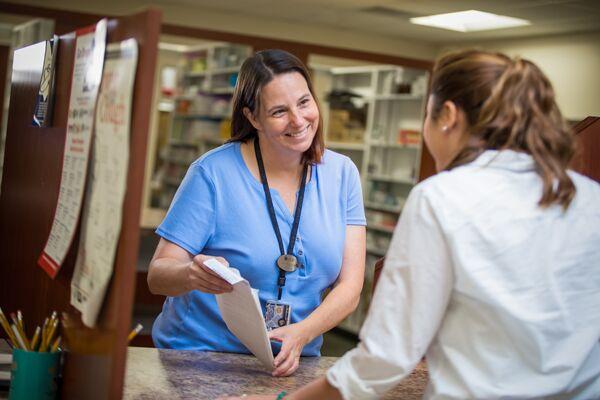 Many people in minority communities still lack trust in the COVID-19 vaccination and other healthcare resources, according to the website Commonwealth.
In a survey conducted by Commonwealth, minority Americans undergo various cultural, language, affordability and insurance coverage barriers compared to white Americans. The survey found that Hispanic individuals cited communication issues at an average of 33% opposed to white individuals who averaged 16%. African Americans averaged 23% while Asian Americans averaged 27% among the various groups that were questioned for the survey. 
The Florida Department of Health in Orange County provided UCF with enough Pfizer vaccines for about 2,340 employees to receive both doses. UCF said they encourage all other eligible faculty and staff to take advantage of additional sites offering vaccines. However, for some students in minority groups, trusting the healthcare system is difficult.
John Bennett is a pharmacist in Orange County that has been distributing vaccines out to those that qualify and choose to take the dosage. Bennett agrees that minority communities have been at a severe disadvantage when it comes to healthcare.
"It's not equal. It's not fair," Bennett said. "But I do think there are opportunities out there for people who want vaccination to get vaccination."
The lack of these resources' further distances racial and ethnic minority groups from healthcare and COVID prevention strategies. Part of that reason is due to mistrust in the health organizations that have implemented less than fair strategies when giving medical help, Bennet said.
"It's historical. If you look at the black experience in this country, there is always going to be distrust and concern, especially with the Tuskegee experimentation," Bennett said. "When you are told this [COVID vaccine] came about and it has never been done before, not even close, that's when you need doctors, nurses, and other people to encourage one another to get vaccinated."
Even though some minority groups have faith in COVID vaccination and testing, some individuals are still having trouble receiving treatment from the virus.
Senior business major Isa Rivera comes from an underprivileged community and agrees that many people still do not trust the vaccine, including her family.
"My family had a COVID scare. My dad got it at a New Year's Party, meaning he had to live with my uncle. Trying to get the vaccine is hard because no one in my family qualified. My family doesn't trust many vaccines," Rivera said.
Some distributors of the vaccine, however, say that access to the vaccine, while limited, is not showing favoritism in terms of race or wealth, but in terms of who needs it the most.
Shean Brown is a pharmacist in Atlanta, Georgia who works very closely with the Pfizer vaccine. Brown said that he vaccinates roughly 84 people a day, seven days a week, and believes there is no injustice to vaccine access.
"I wouldn't necessarily say that it is a race thing as far as having access to the vaccine and testing. That hasn't been my experience," Brown said.
However, Brown did agree with Bennett in regards to why the numbers of vaccinations in minority groups were smaller.
"I think the reason the numbers are down for minority groups is because they are afraid to get it. It comes back down to the whole government conspiracy and other horrible experiments documented in history," Brown said.
The Centers for Disease Control and Prevention has also expressed that vaccines are the correct step for the country to achieve herd immunity.
Junior molecular biology major Brandon Freeman was able to help convince his family to receive the vaccination and said that for the most part his family now supports the vaccine.
"My family has a lot of doctors and many have been able to take the vaccine. My mom and other distant relatives, however, say they do not get the point of vaccinations. They always say you can still get it regardless," Freeman said.
Despite some push back to COVID-19 vaccinations, over 51 million individuals in the U.S. have been fully vaccinated, which is about 15% of the population. Additionally, over 93 million people have received at least one dose of the vaccine.