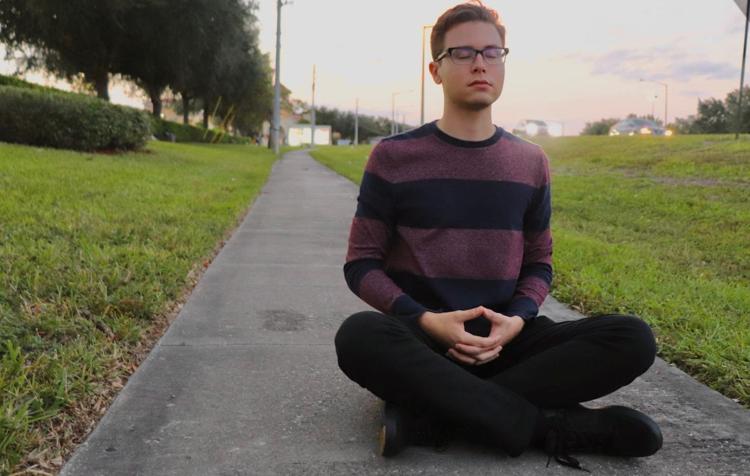 Meditation at UCF has flourished at the Heartfulness Meditation Experience on campus, as the nonprofit saw an increase in student interest at UCF. 
Unlike prior semesters, Heartfulness Meditation Experience President Tulsi Shukla did not have to reach out to other organizations on campus to host meditation workshops.  
"Last year I tried to reach out to a bunch of different clubs and organizations, I think between six and eight, and they were kind of interested but all of them fell through," said Shukla, environmental engineering PhD student. "Now it's just coming in and I didn't do anything this semester."  
Heartfulness Meditation is a global nonprofit organization present in over 130 countries around the world. The practice meditates on the source of light in one's heart, said Shukla. 
The American Medical Women's Association Premedical UCF Chapter reached out to Heartfulness Meditation before this fall semester began in hopes of collaborating with the organization. 
"We've been wanting to do this sort of relaxation type of thing," AMWA's Vice President Tahlía Plasencio said. "As a pre-med club, a lot of students talk about getting really stressed or test anxiety and that kind of thing, so we thought it was a really good opportunity to ask, 'hey can you collaborate with our club and give our members the opportunity to have the tools to like de-stress and find ways to feel better?'"  
The effects of the meditation gave Plasencio the ability to diminish certain thoughts from entering her mind. She said that her hour-long drive home felt different due to the workshop.  
For Heartfulness Meditation trainer and family pediatric physician, Dr. Ramu Siram, the increase in student interest was "surprising".  
"I've been practicing since I was in high school, and in my college, University of Texas, we'd have a meeting once a month, hardly have a handful of students," Siram said. "Every week we see a classroom full of students who are interested in mediation."  
With Heartfulness Meditation, individuals treat their thoughts as uninvited guests. Meditation trainers suggest that individuals slowly increase their meditation time to about an hour a day, said Siram.  
"With regular practice, it becomes more natural and you're able to meditate for longer periods of time," Siram said. "Just like somebody who goes to the gym for the first time or starts exercising and training for a marathon, the first day that they're out there they're not able to run the 5k, but they may run a quarter of it and then after repeated regular exercise and regular training then they're able to complete the 5k." 
According to Siram, productivity is one of the benefits that comes from meditation. Meditation has helped individuals with blood pressure, stress and anxiety, and helps the autonomic nervous system, said Siram. The autonomic nervous system is responsible for the functions of the body that are not consciously directed, such as breathing.

Bryan Elmore, senior social work major, began meditating at the age of 18. Now, at 25, he said that there are more long-term benefits than short term ones. 
"It makes me more focused," Elmore said. "I can focus more with finals and prioritize what to study and stuff like that, and again it makes me more calm and less stressed."  
The organization said that they are already planning club workshops for next semester and have also seen an increase in participation from the LINK Program, a first-year experience program at UCF.  
"It's interesting to me that more and more people are choosing to go to meditation over whatever other events they have an opportunity to go to," Shukla said. "Even from last year to this year people are more interested."
For more information on workshop sessions and heartfulness meditation, students can contact heartfulnessucf@gmail.com.