Rough sidewalks are not the only obstacles Jonathan Trufant has to navigate as a master's student. 
"I've been in a wheelchair since I was five," Trufant said. "I've been disabled since I was born. It's been a good chunk of time."
Trufant was born with cerebral palsy, a birth defect caused from a lack of oxygen when he was born. He said he has lived in a wheelchair since he was a child. 
Growing up, he said he never imagined he would reach academic milestones like receiving his bachelor's degree in 2020 or pursuing a master's degree in interdisciplinary studies with a concentrations on special education and sociology. Now, he exceeds his own expectations by pursuing a higher education.
Trufant's motor-operated wheelchair aids him in his daily excursions — whether it be visiting UCF basketball practices, or working on his degree.
In unconventional measures, he relies on accessibility tools such as voice-to-text and his smart watch to get his assignments done independently.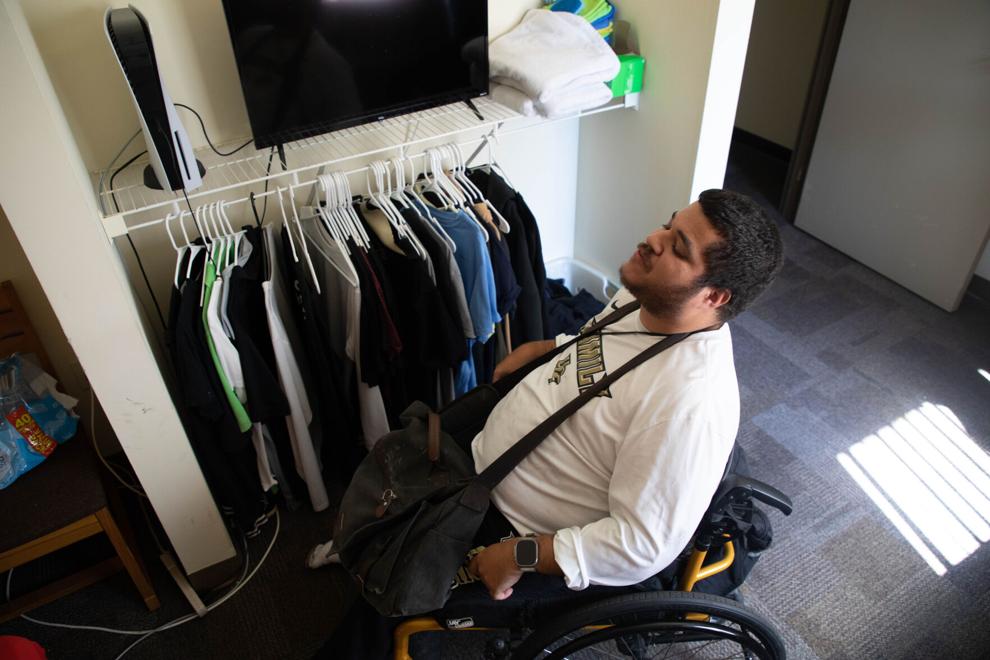 "It's hard to be as productive in terms of academia as I want to be," Trufant said. "It's hard to type long papers, do copious amounts of research, something that might take half an hour for you might take half the day for me."
As a former student manager for the UCF men's basketball team, the friends he made during his undergraduate years helped shape his confidence to pursue higher education.
"There's just this sense of underlying confidence in a lot of what I do nowadays," Trufant said. "And it's really tough, but it's really fulfilling work as well."
While Trufant is on campus, it is almost impossible for him to go without a high-five from friends and classmates who pass by. Like many of his friends, Sean Dawkins said Trufant's bright personality drew him into the friendship.
While Trufant began to tap in to passion in sports as he got involved with UCF basketball, Dawkins was leaning away until he met Trufant at a game.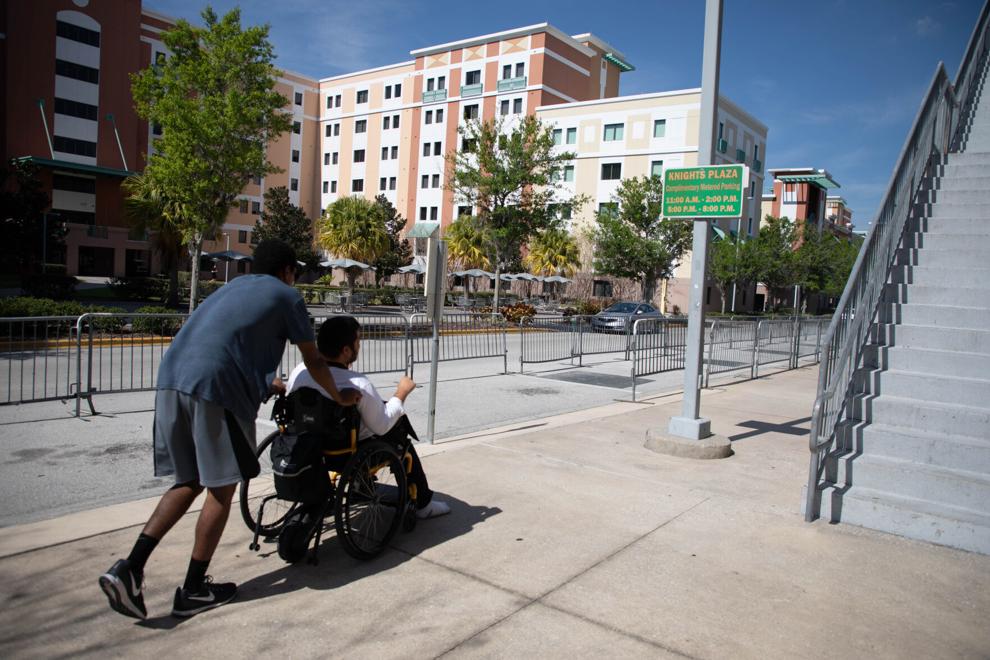 "Jonathan is one of those people that's very, very open," Dawkins said. "So it's easy to discuss life and all its ups and downs and mysteries." 
Their friendship has moved from sidelines to sidewalk adventures, giving Trufant an opportunity to spend time outside of his dorm. Their excursions were once taken away because of COVID-19 lockdown measures, prohibiting Trufant from experiencing life during his undergraduate studies.
Trufant experienced a wave of difficulties in his health and at-home care during his undergraduate years while navigating not-so-accessible classes. He said his studies in his master's program has been easier and allows him to find time for his friends. 
Despite his circumstances, Trufant found a community of friends on campus and from his time with the basketball program; a community he confides in and shares his eccentric personality with.
"He wants you on your toes," Dawkins said. "The ball's kind of in his court."