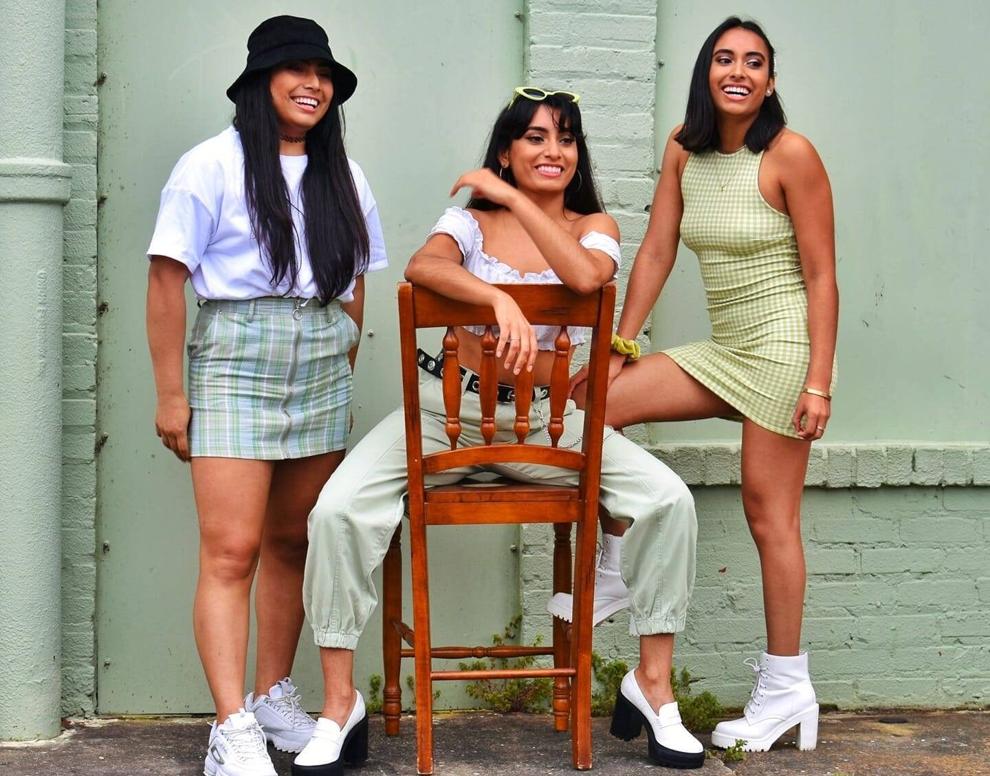 Despite the pandemic preventing large gatherings, local independent music groups accomplished successful releases by fully utilizing social media. 
According to a Media Insights & Decisions in Action Research survey published in September, about 57% of artists dedicated more time to creating social media content during lockdown. Artists utilized accounts on platforms like TikTok, Instagram, and Facebook to promote their music and engage with fans online through videos, pictures, and live streams. Unlike in-person performances, social media easily attracts viewers worldwide, expanding the audiences that independent artists reach and making up for the loss of local exposure.
For UCF alumna Ethiana Santander, social media increased the fan base of her band Just Imagin3. Before the pandemic, the band, made up of her sisters, didn't know much about social media. Santander said that their group never felt the need to post consistently beforehand because they were able to hold live performances and that learning how to work social media was a "slow process."
"For a long time we were like 'we don't know how to do this social media thing,'" Santander said. "But in this time where we could only use social media, we decided to figure it out. It was a slow process, but when you focus on one thing, you can put everything you have into it."
The sisters decided to spend most of their time on TikTok. Though they have accounts on other platforms like Facebook, Instagram, and Twitter, Ethiana's sister and band member, Fatima, said they prefer using TikTok because it is highly interactive. 
"You can do a lot with that app and it's not just posting pictures and hoping for people to like it," she said. "Videos help show who we are because seeing and hearing us talk is a lot different than just posting a picture of us singing. You can't tell what we sound like from a picture."
Just Imagin3 had only three posts and about 500 followers on their TikTok account before the pandemic. The group said they started posting consistently in December and their commitment paid off tremendously, with their account sitting at around 71,000 followers and over 600,000 likes after a few months. Their three singles "Mine Again," "Revealing Lights," and "Not Enough (?)" also have garnered numerous streams on Spotify.
"On TikTok, you can just post anything and as long as people like it, you're good," Ethiana Santander said. "The other day we were on a plane going from Florida to California, and we had gained 300 followers in the span of five hours."
Much like Just Imagin3, local band Triumvirate's use of social media prior to the pandemic was minimal. Band member Carina Torre, a freshman political science major, said Triumvirate didn't have any social media accounts until after the July release of their single "Baby" as they didn't feel social media was "immediately necessary" until quarantine. 
"We were more word-of-mouthing it," Torre said. "And then as everything became tech-focused during the pandemic, that's when we hammered down the Instagram account, started posting more content, and focused on making quality content because that was the only vehicle to spread our band." 
The band mainly utilized Instagram to interact with fans and potential listeners. Their EP "Wunderkind" dropped in November, and member Reggie Ocampos, a freshman mechanical engineering major, said that since they can't thank people in person for streaming, they strive to do so online.
"Since the pandemic has made life in the music world much more difficult, we make sure to show love to anyone who gives love towards our music," Ocampos said.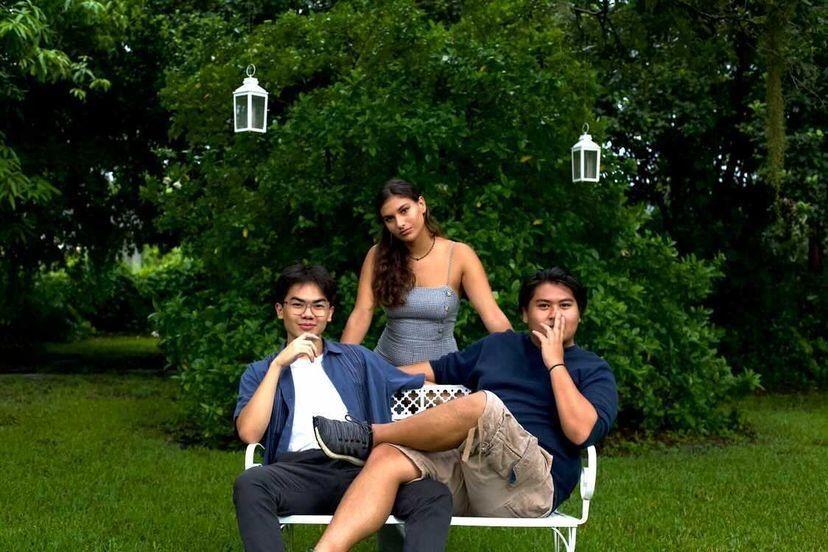 Triumvirate has also participated in streamed performances on Instagram and Zoom. Members Ocampos and Lance-Nicholas Rances are the only group members located in Orlando at the moment, with Torre and Kaylee Ramos based in Montreal and St. Petersburg. Their distance has made it hard for the group to perform live, but they've performed at virtual events ranging from a locally-streamed ceremony for UCF's Asian Pacific American Coalition to an IGTV performance for SafeBAE, a NYC-based sexual assault awareness organization that Torre interns for, viewed by over 3,000 people.
Social media has given local artists the exposure needed for success during a pandemic, and while both groups said they are eager to perform live again, they've said that they won't pull back from social media when live performance opportunities pick up.
"These are successful platforms that we wouldn't have even gotten so involved with if we hadn't had to," Torre said. "It's good that we have this part established now before we start the live parts."