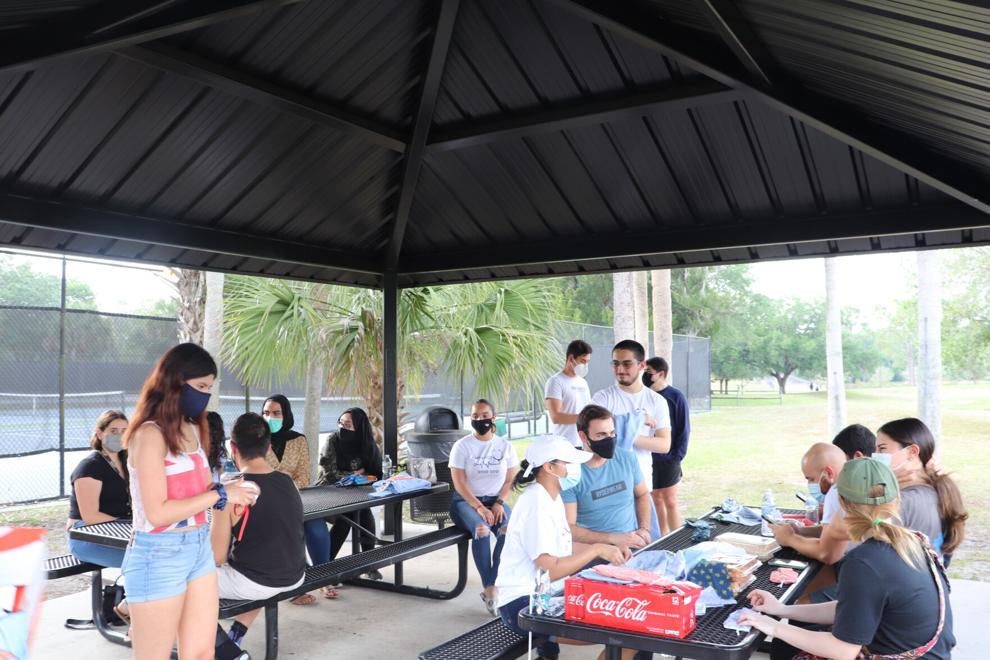 The Latino Medical Student Association hosted a mask making volunteer event at Blanchard Park on Friday in order to donate face coverings to places such as hospitals and homeless shelters.
The event was created in light of the ongoing Coronavirus pandemic that is affecting people and families around the world, said LMSA president Andrea Botero.
"What we are trying to do is promote mask wearing and encourage students to help as much as they can," Botero said.
After a quick how-to video about making masks, students began to combine various fabrics of cloths to create intricate masks of their own artistic design. This event was held outside, and each member wore a mask in compliance with CDC and state of Florida guidelines.
Although vaccinations are being distributed more day by day, government officials and the CDC encourage people to continue to wear masks on a daily basis and avoid taking off the mask so quickly. 
Each member had the opportunity to socialize and laugh with one another while making colorful cloth masks and eating snacks as the sun set in the park.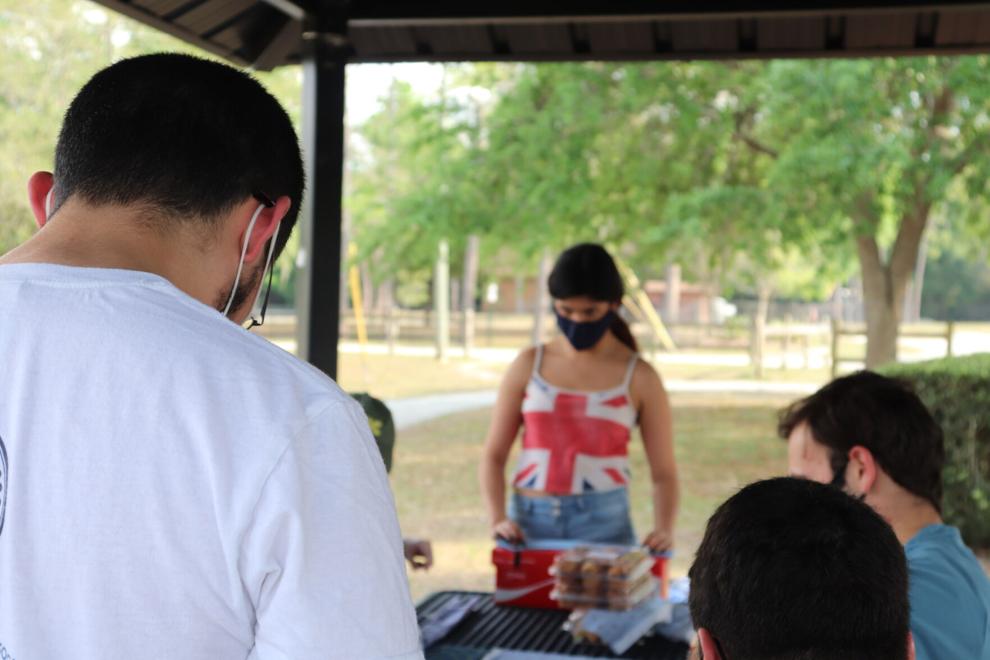 LSMA volunteer director Arlene Davilla was inspired to create this event after viewing a post on the website DoSomething.org.
"Since we are probably gonna have a lot of leftover supplies, we are gonna donate to homeless shelters or something like that. Members can take at least one mask or others home. Anything more we will donate them to other shelters and hospitals," Davilla said.
The website offers organizations around the world the opportunity to showcase their initiatives in mask making and how they are affecting their community. According to the website, all participants need to do is submit a picture of them and their new homemade mask in order to receive a certificate in the mail for mask making. 
Participants will also receive volunteer hours and the opportunity to be included in a raffle for a $1000 dollar scholarship if they visit the website.
Certain members of LMSA urge other students to continue wearing their masks until the U.S. has successfully conquered the pandemic. 
UCF senior Kenneth Gallaorday said he would rather give all of his masks to other shelters and hospitals that need it most, because he doesn't want anyone to go through what his family has overcome —COVID-19. 
"My whole family and I got COVID during my birthday, so that was a good time. I lost ten pounds in five days, but my dad had it the worse. He was in the hospital for two weeks. Good thing he has recovered," Gallaorday said.
LMSA members said they would also like to encourage everyone on campus to continue wearing masks until government led scientists and the CDC declare the pandemic has concluded. 
"Sometimes it's okay to put yourself before others, but in this case try to go along with everybody. To just bring the right mind space and not make others worry when they are around you," Gallaorday said.
The Latino Medical Student Association said they will continue to promote mask wearing through other events that are still in the planning stages for the organization.