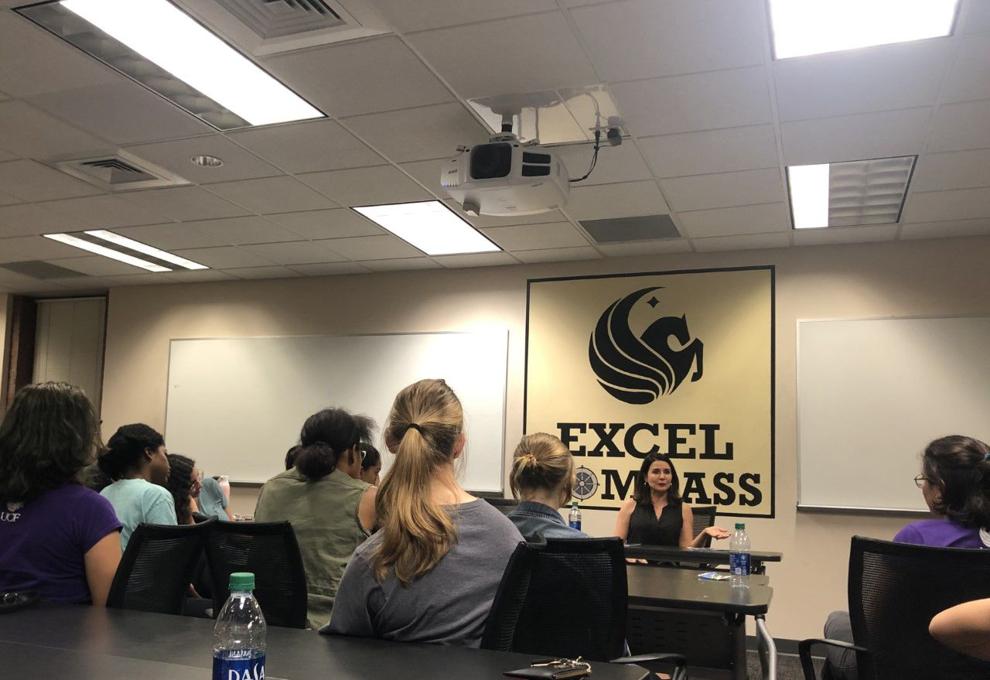 The number of Latina women at UCF who have graduated with a degree in STEM has steadily increased throughout the years, statistics showed. 
According to the Institutional Knowledge Management, in the 2014-2015 academic year 152 Latina women graduated with an undergraduate degree in STEM. This number grew to 246 during the 2018-2019 year.
STEM is an acronym for science, technology, engineering and mathematics. Individuals in these fields or with jobs that have to do with those skills are considered to be in STEM.
According to statistics provided by the National Girl Collaborative Project, the number of women who have received degrees in STEM in the past decade has gone up by over 50,000 each year.
According to the NGCP, women are officially almost 50% of the labor market, but they are only 28% of STEM fields, This number is even less for Latina women, who make up only 4% of STEM fields.
Junior biomedical sciences major Anne Silva said it is important to have more Latina women in STEM for the sake of representation. Silva, a Brazilian native, said they serve as role models for the younger generation of Latina's growing up who might be afraid to join a male-dominated field.
"I never had any role models," Silva said. " I never had that kind of person to look up to in my community. My mom never had the opportunity to go to college."
Girls EXCELing in Math and Science is a program to help girls in STEM fields support each other, said Gianna Fanelli, a sophomore biology major and GEMS' lead mentor. GEMS hosts events to help build girl's confidence in STEM and gives them skills to use in the workforce, she said.
Fanelli said they want to discourage women from giving up on a career because they might be struggling in a class or intimidated by the fact that there aren't as many women in the field. 
"While we have seen great improvements since the start of GEMS, there is unfortunately still a lack of confidence among many female students when it comes to major courses and career exploration," Fanelli said.
Fanelli said that while they have seen improvements since the start of GEMS, there is still a lack of confidence among female students when it comes to major courses and career exploration. 
Silva said that Alpha Sigma Kappa is a social sorority at UCF with diverse women in STEM who help each other succeed. These are the types of organizations and programs that are needed at every university to help all women, but specifically Latina women and women of color, succeed, she said. 
"It's just been nice to have that community of women that's also in STEM because we can just feel so small and insignificant," Silva said. "It's nice to have that kind of community where you just feel really encouraged to keep doing what you're doing."
Silva said being in STEM can be both discouraging and encouraging at times because of the difficulties that women in STEM face. However, she said that it is worth it because she will get to be a role model for girls in her community. 
Silva said she is a recipient of the deferred action for childhood arrivals also known as DACA. DACA recipients are currently waiting for a supreme court ruling on whether or not they will be allowed to keep their current status and stay in the U.S.
Silva said this makes it difficult for her because she is in limbo and does not know what the future holds for her. Yet, she still has to continue on with her studies.
"The fact that I'm even here is kind of crazy to me, but I always wanted to go to college ever since I was little," Silva said. "I knew it was something that I had to do."