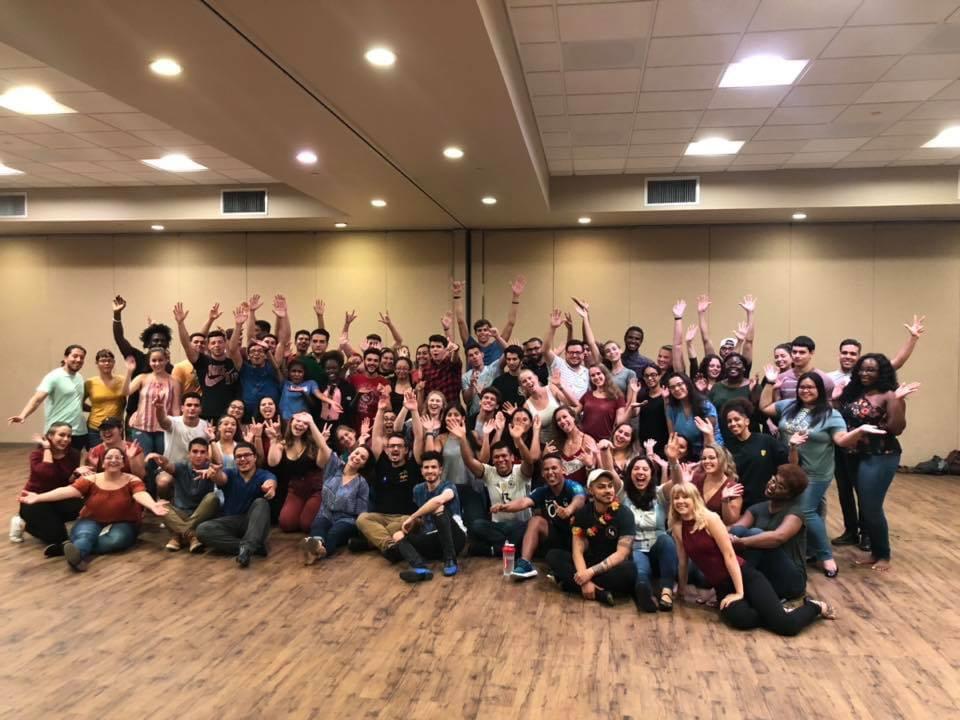 Dancing is a large part of Hispanic culture and Latin Rhythm found a new way to keep members and their families actively dancing - from home.
Latin Rhythm is a student dance organization at UCF that started in 2001 and offers salsa and bachata classes twice a week, according to its Facebook page.
Megan Jones, senior psychology major and president of Latin Rhythm, said salsa and bachata are intimate forms of dance that typically require a physical connection between dance partners.
"You can't social distance and dance," Jones said. 
Many dancers, who were sad and disappointed about the circumstances, reached out to the Latin Rhythm instructors and executive board members, so Jones said they created a method to help the members continue to do their lessons.
Jones announced on the dance organization's Facebook group that they will continue to dance from home by posting dance videos and tutorials that demonstrate techniques and footwork to keep members active.
Latin Rhythm has two classes a week: salsa on Tuesday's and Bachata on Thursday's. Jones said videos will be posted during normal class times on social media pages, such as Facebook. 
"We are going to do this for us and we want to do it for them," Jones said
Jones said the majority of the instructors are all over the country right now, but they still record videos of themselves teaching different movements, like body rolls and body escalation. She said these are dance moves that anyone can do alone, even without a partner.
"During this time, we also want to make sure they are practicing safety and sanitation," Jones said.
Lydia Moreno, freshman hospitality management and event management double major, said she can still be active even with the current restrictions.
"I definitely think that dancing at home with my relatives is providing hope not only for my family, but for my friends and anybody that I'm in contact with," Moreno said.
Worried that she would forget the moves, Moreno said she is glad Latin Rhythm is continuing their dance classes because she wants to pass her dance moves to her family members. She grew up in a Mexican family where her parents were her first dance teachers. Moreno said she plans to teach her little brother how to dance now that she has more free time.
"I feel like dancing is a very creative and not stressful way of reminding ourselves of what is important and just an easy way to have a good time in general," Moreno said.
Junior health sciences major Kristopher Terry said he joined Latin Rhythm his freshman year.  He said he was looking forward to their final semester performance. The multicultural dance exhibition allows students to show off dance styles from around the world.
Terry said he understands the reality of the situation and that they must comply with Student Government rules to not meet in person in order to slow COVID-19 from spreading. He said that the videos have helped with keeping their skills refined.
"Now you can't work with a partner for the majority, but keeping our basic steps down [and] keeping the rhythm in our heads [is important] because you can lose the beat pretty quickly," Terry said.
Jones said she believes Hispanics have a lot of pride when it comes to learning how to dance because it's part of their culture.
"Dance is a part our lifestyle, it's a part of what allows us to be compressed for student life, from adult life, from work and all this other stuff," Jones said. "It's a way of de-stressing, but it's also a way to keep moving and you keep active. It's a cardio."