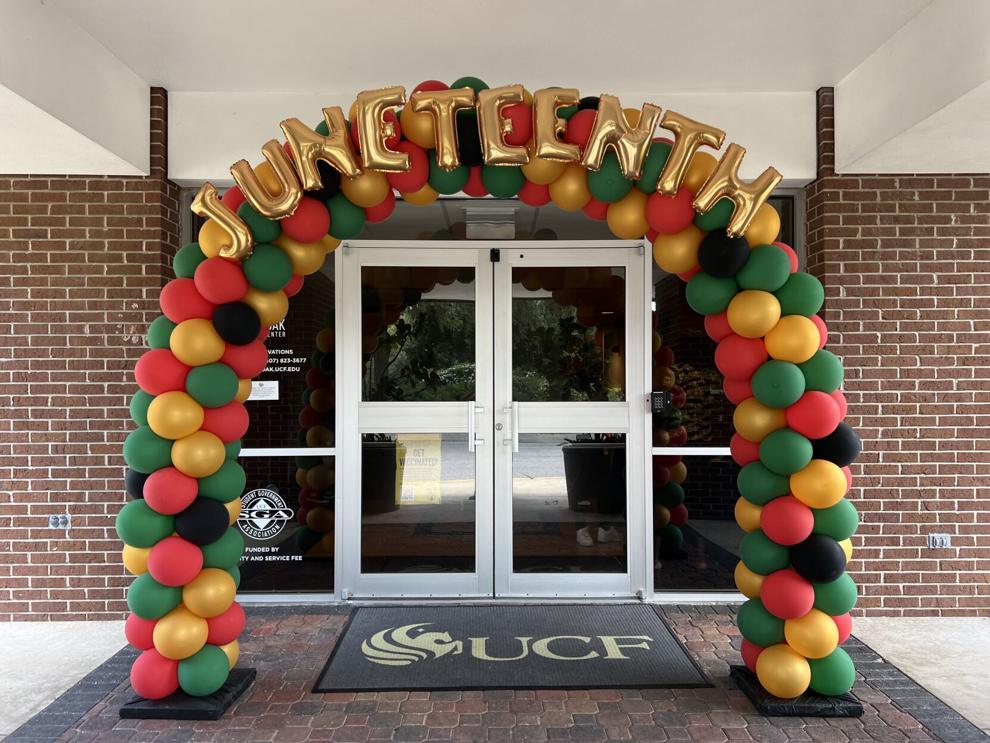 The Black community at UCF came together to celebrate Juneteenth for the first time on Thursday since the start of the pandemic.
Food, performances and attractions were a part of the Juneteenth event, and attendees said that the Black community was able to celebrate their culture and embrace their diversity.
Juneteenth, short for June 19, celebrates the end of slavery in the United States, and it is considered to be the longest-running African American holiday, according to History.
On June 19, 1865, enslaved people in Texas were informed of the end of the Civil War, according to History. Juneteenth officially became a federal holiday on June 17, 2021.
UCF's Social Justice and Advocacy and the Multicultural Student Center held the event to honor Black pride in the Live Oak Ballroom.
Leah Freeman, UCF alumna and office assistant for SJA, said that it is tradition to celebrate Juneteenth and Black culture. Freeman said this event specifically is a way to bring all the organizations and students together.
"We are here to help recognize things that happen in our society like all the mass shootings, discrimination, but we also turn it into a celebration," Freeman said. "We are all here together united for something bigger than just ourselves, which is up lifting."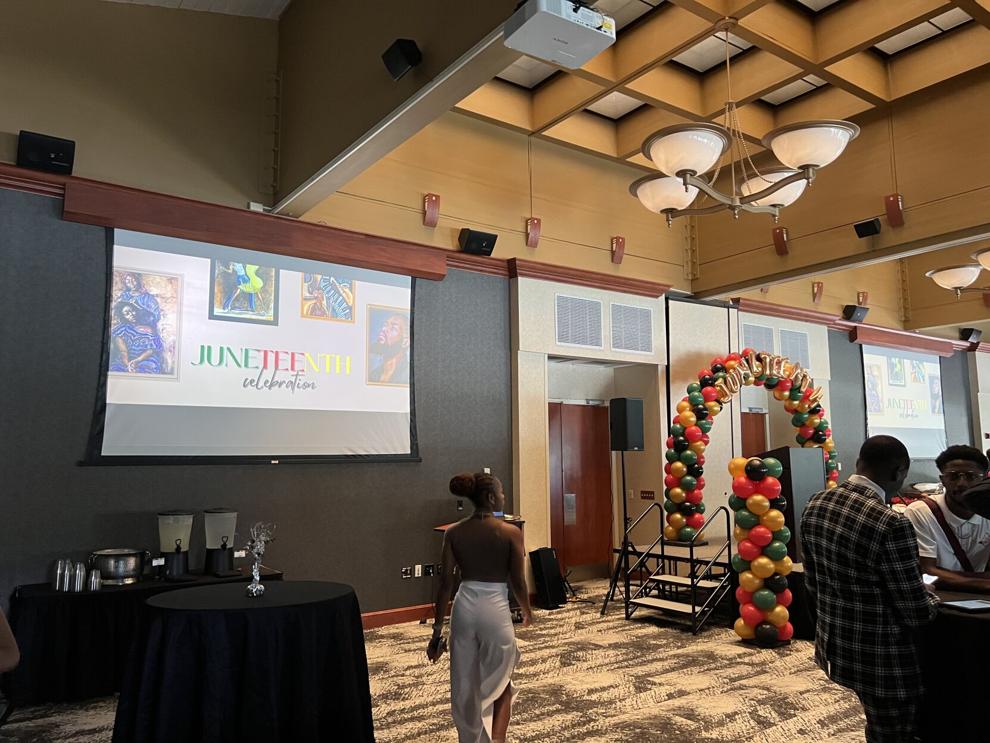 The event included performances such as poetry and spoken word, and Freeman said all the Black organizations on campus that do community service provided a safe environment for the Black community to feel seen.
Kainthia Delcasse, junior psychology major and internal vice president of Club Kreyol, said she attended the Juneteenth event to showcase and represent the Haitian community because the majority of the Club Kreyol members are a part of it.
The club has different styles of dance in its dance team within the organization, which Delcasse said brings diversity and culture to campus.
She said club members involved in Black-originated clubs, such as Club Kreyol, made posters, and members like Delcasse spoke about the impact the organization has had on the Haitian and Black community.
"Being involved in this community and a part of this event specifically has allowed me to connect with my culture and embrace it a little more than I did," Delcasse said.
Delcasse said that she feels very free and that UCF has done a wonderful job with encouraging more inclusivity and celebrating one another's differences, especially in a world that can be defeating and isolating at times.
"I hope that incoming freshmen or even just people who are considering getting involved in this community are welcome," Freeman said. "We are here for those that need or are looking for a sense of belonging, and we were all there once before."