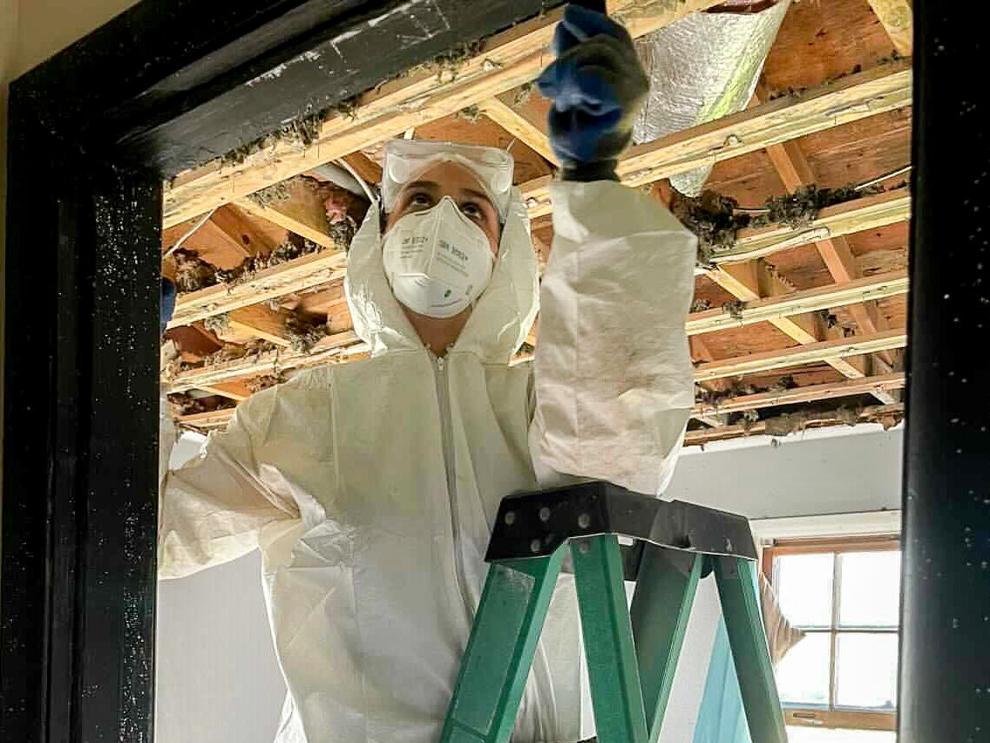 Nearly a month after a group of UCF students took action to respond to the devastation left by Hurricane Ida, they reflected on what it meant for them to get hands-on with relief efforts in southwest Louisiana. 
Third-year doctoral candidate Lauren Rouse led the project and the way to Houma, Louisiana, to help with Hurricane Ida recovery in September. Her team included members of Young Democratic Socialists of America: political science senior Kevin Kurz, English junior Priscilla Pinero and political science sophomore Matt Ponce.
"We wanted to show Southern solidarity and help out a place in need," Rouse said.
On Sept. 17, the team drove out of Orlando, Florida, at 6 a.m. and headed to Louisiana. With the help of Mutual Aid Disaster Relief, YDSA and public donations, the team dropped off supplies at 4:30 p.m. that same day. Students volunteered work, such as mucking and gutting houses, which involves removing damaged belongings and construction materials from a home to prepare for renovation, according to the nonprofit SBP. They also ripped out insulation and broke down parts of houses to get them ready to be rebuilt.
Kurz said the communal aspect of this experience was heartwarming.
"Mucking and gutting the houses and seeing the community all come together, just being a part of that even though I'm not from Louisiana, was fulfilling," Kurz said. "It restored my faith in humanity. Seeing people coming together despite not knowing each other was really fulfilling to see."
The team's work will also save money for members of the local community who need to rebuild after the hurricane. One woman said the group saved her an estimated $10,000.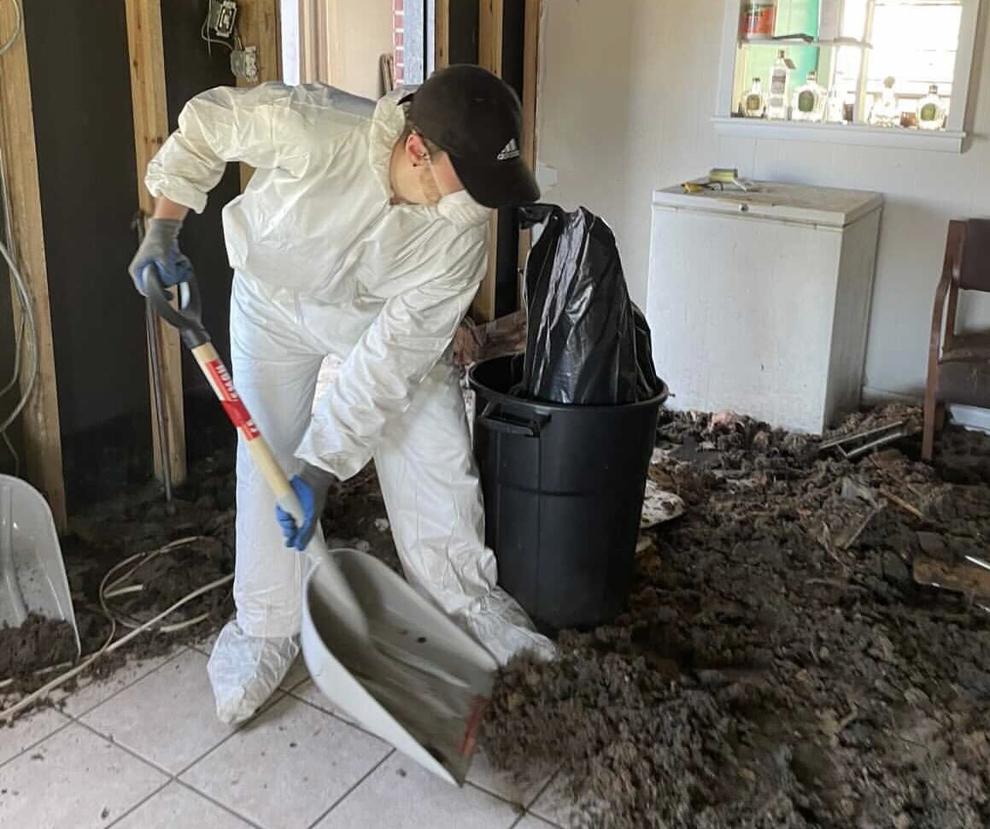 "Finding out that you saved a person $10,000 by mucking and gutting their house instead of them having to get professionals to come out there was nice," Ponce said.
The team faced challenges during the trip, such as lack of basic plumbing and an uncomfortable living arrangement.
"You're used to air conditioning, having running water and a shower on demand," Kurz said. "Brushing your teeth with a water bottle was challenging. You really take all those things for granted." 
Rouse said she planned the trip without booking a hotel, so as to not take rooms away from displaced residents. She said her selfless attitude was one of her motivations for the trip.
"I felt like I had to do something," Rouse said. "Being a white, nonbinary person, I very much have all this privilege. I have this educational privilege; I have to do something with it."
With the help of the YDSA chapter, Rouse said the team was able to figure out lodging for the trip. Originally, the group planned to drive up without a place to sleep or shower, Pinero said.
"Hurricane Nicholas had just hit Texas and Louisiana, and I didn't know if I was going to go," Pinero said. "The trip was very impromptu. We did not have anywhere to stay.
"So, we ended up camping in a tent in somebody's backyard, who was a member of the Louisiana YDSA, and sleeping in the car."
Finding volunteers for the trip was tough because of the time and physical requirements, Rouse said. However, Ponce said the opportunity was too special to pass up.
"They were looking for volunteers, and I didn't have anything to do on the weekends," Ponce said. "I asked myself, 'Why not? When do you get this kind of opportunity?'" 
During the trip, each member of the team had to find ways to finish their coursework.
"I was finishing a paper in my notes app in my car after mucking a house all day," Kurz said. "I was writing about the five biggest security threats in the United States after having worked all day."
Due to technical difficulties, students also had to catch up on work they were not able to do the day before.
"I ended up having to do a lot of schoolwork on my phone over the weekend because Webcourses went down on Thursday," Ponce said.
Students weren't the only ones who had to adapt. Rouse said she teaches online classes and had to adjust on the fly.
"My students all had a project due this weekend, and I have 140 students that I teach ... so I gave away a lot of extensions," Rouse said.
There is still work left in the recovery efforts. Rouse said she plans to make two more trips, one in November and the other in December. Pinero and Kurz are set to join her on the November trip as well, Rouse said.