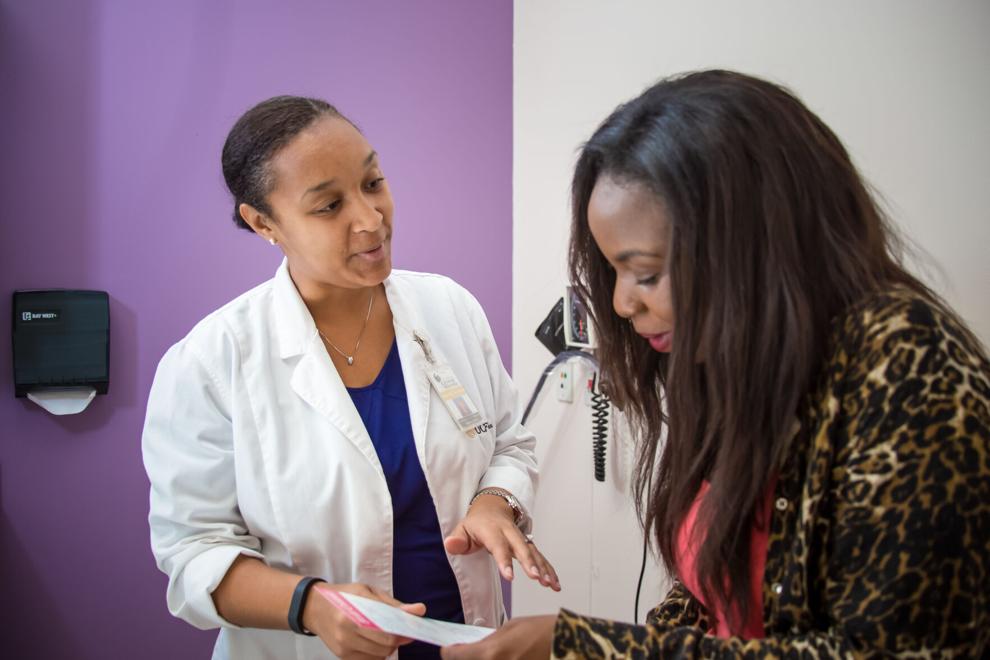 Preventive gynecology care is crucial for women's health at every stage in life. Some students and faculty aren't aware that Student Health Services (SHS) provides gynecology care.
UCF Women's Care, located in the Purple Pod of the UCF Health Center, provides several services for women which include annual well-woman visits, contraception counseling and prescribing, pregnancy testing and counseling, HPV vaccines and STI counseling and testing. Students like Michelle Smith, a freshman pre-marketing and event management major, said health and gynecology care are essential to a healthy living.
"I've had two gynecology exams before and they were just annual check ups to make sure everything is normal and that I'm healthy," Smith said. "It feels good to know that I am aware of what is going on inside my body and that everything is okay."
According to UCF Facts, over 40,000 of the students that attend UCF are women. Smith said that she was one of many students that were unaware that SHS provided gynecology exams and preventive care. 
"I knew UCF had other free and useful services that I've used before such as Counseling and Psychological services but this was news to me," Smith said. "My gynecologist is thirty minutes from where I live, so the services at UCF would be a lot more convenient."
Allison Maiorano, the marketing communications assistant for SHS, said that the care provided for gynecology at SHS is effective and underrated.
"Preventative care is one of the most important and effective tools we have at our disposal to ensure your optimum health throughout all stages of life," Maiorano said. "Annual gynecological visits give you and your medical provider the opportunity to detect potential issues early on and promptly treat them, giving you the best chance at a successful outcome."
According to SHS, the preventive and acute gynecological care is provided by certified nurse practitioners and board certified gynecologists.
Ann Kershner, an advanced practice registered nurse at the Purple Pod, said that recently there have been less women using the services that they offer at SHS.
"There had been a decline in numbers during the past fall semester as many students were not residing on or near campus," Kershner said. "We are slowly returning to our pre-COVID-19 numbers during this semester."
Kershner said there is a trend for which services in the Purple Pod are most used.
"SHS performs pap smears as well as multiple STD tests. These are the most common tests that are done in this pod," she said.
A pap smear detects cervical cancer screening and a few of the STD tests include Chlamydia, Gonorrhea, HIV, Trichomonas, Syphilis and Herpes.
Smith said she recommends all of her friends to go in for gynecology care and that all women should look after their bodies.
"Gynecology care, especially when it's right on campus and so convenient, is a great way to look after yourself and to make sure you are always healthy," she said. "Not detecting certain diseases or problems could mean the difference between life and death, so I'd recommend it to anyone."
For more information on SHS, visit:https://StudentHealth.ucf.edu or call 407.823.2701.