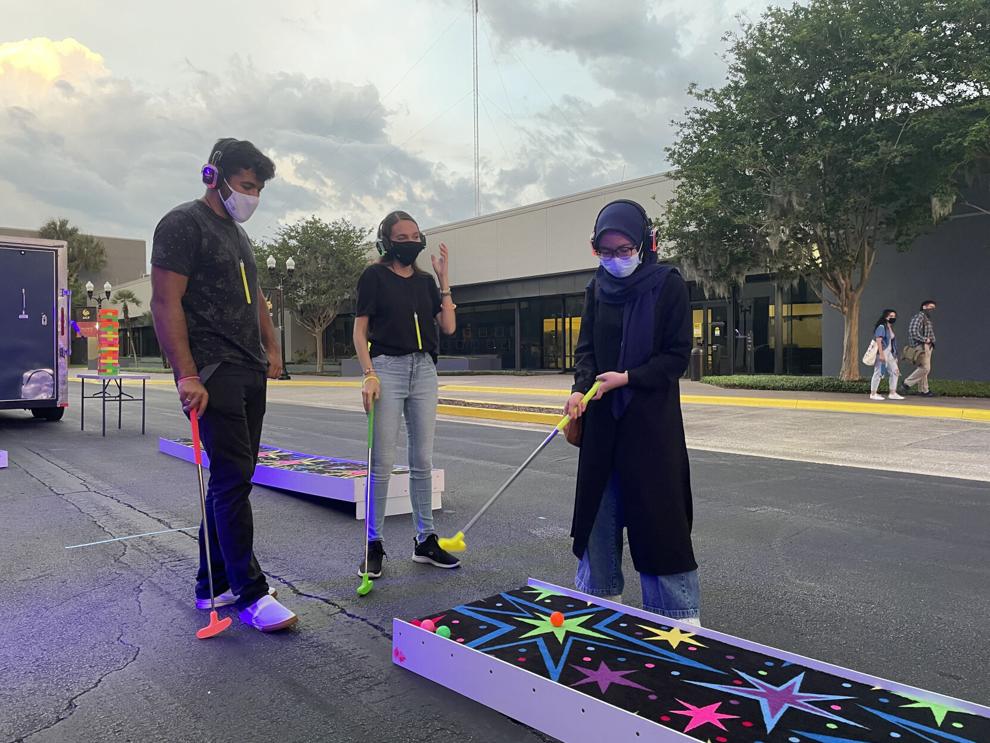 Underneath a rose-colored sky, UCF students laughed and played among neon-lit game tables at UCF's Downtown campus on Wednesday, March 31.
Downtown student engagement held Jam Glow, an outdoor neon party for UCF and Valencia College students, for the first time since COVID-19 altered campus operations.
Attendees played mini golf, ping pong, corn hole, foosball, enjoyed a glowing oxygen bar where they could inhale scented oxygen, and put on their headphones to dance to the DJ's mix in a silent party.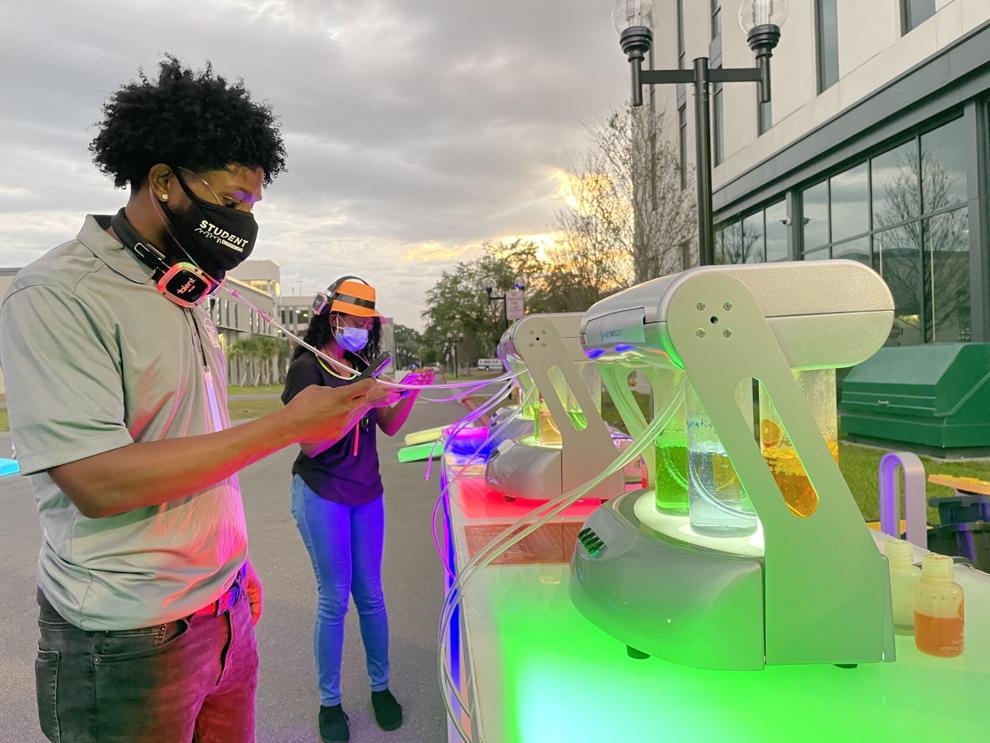 Nitin Bakshi, an interactive media graduate student, said he found out about the event on social media and invited his classmates to attend after class.
"I was really looking forward to the neon, it's the aesthetic that I like, and the silent DJ," he said.
Bakshi, who lives at Unionwest housing, said student life events have increased since last semester at the downtown campus. 
"We don't have a lot of stuff going around the campus compared to the main campus," Bakshi said. "But they have done a really good job bringing people in."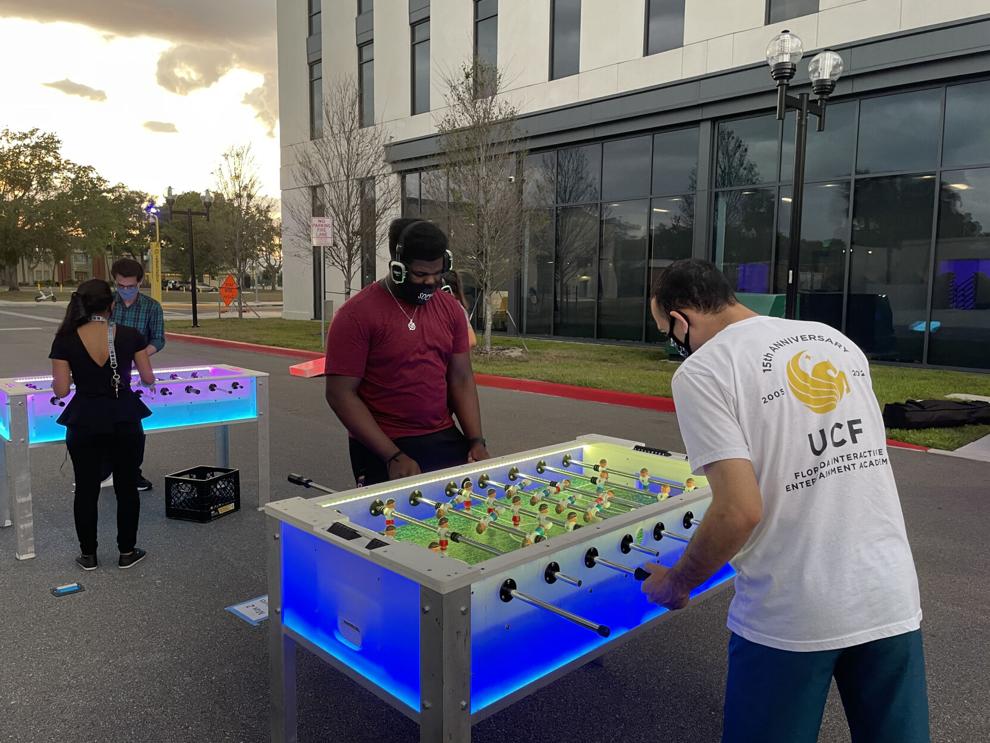 Wilson Liu, an interactive media graduate, said despite the limited attendance, student engagement has offered quality activities such as a night at Epic Axe Throwing at downtown Orlando. 
''The axe-throwing was great and really unique," he said. "There were like six or seven people, but the quality was great."
Liu said that even though events gather small crowds, it's the interaction that's much needed there.
International students from Valencia College also attended the event. They said they're enjoying the limited number of on-campus activities before they return to their home countries.
Teresa Madero, an international student from Valencia College, said attending Glow Jam helped her break the monotony of this semester.
"This is an incredible opportunity to breathe, to get to know people, and just be free for a second," said the sophomore tourism major. 
Madero said she will leave America treasuring the culture and the moments she shared with her classmates.