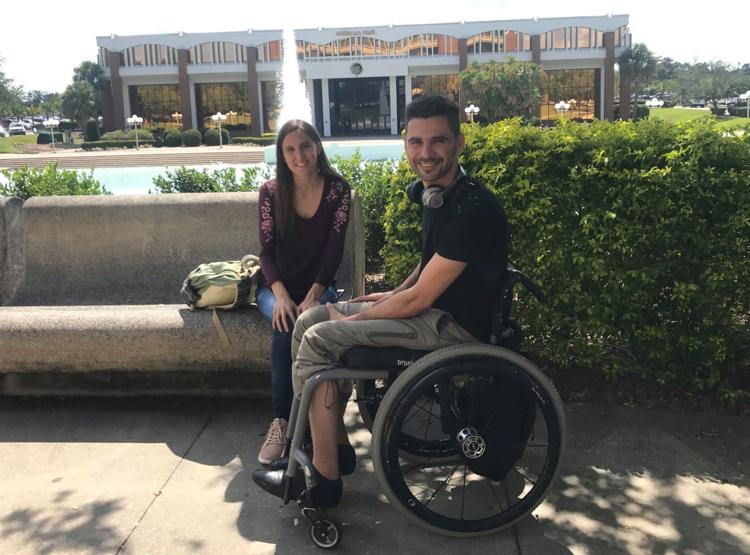 Bullets flew. Bombs exploded. The air filled with smoke and smelled of gunpowder and blood. A small ambulance maneuvered through the chaos. A driver and two medical students were inside, looking for anyone who was injured. One of those students was Meftah Alhotba. 
"Sometimes you have less than one minute," Alhotba said. "If you get three or four injured people at the same time and everyone is bleeding, you can't help three people at the same time. So, you have to choose one of them."
This was Libya in 2011. Untrained civilians were fighting for their freedom in a revolution against Dictator Muammar Gaddafi. The country, despite being rich in oil, was suffering from poverty, lack of infrastructures and no freedom of expression.
An act of courage
When the people of Libya peacefully demonstrated in Benghazi, Gaddafi responded with bullets. As the fighting continued, the hospitals were overwhelmed by the numbers of injured people. The lack of medical personnel led to hundreds of citizens left dead on the streets.
Alhotba was born in Misrata, Libya. He was in his fifth year of Libya's seven-year medical school at Misrata University when he decided his part in the revolution was to go out to the frontlines and look for the injured. Alhotba said wherever the fight was that day, he was there.
"I would take the injured from the frontline, try my best to stop the bleeding, do resuscitation, try to keep him alive and transfer him directly to the field hospital," Alhotba said.
On Oct. 19, 2011, Alhotba was in a small ambulance making its way through the gunfire in Sirte, Libya. He was hopping out of the back double doors of the hospital wagon when he suddenly felt a sharp strike.
"At that moment, I felt like someone lifted me 10 meters up and then threw me on the ground," he said.
He tried to stand but couldn't.
"The bullet hit my shoulder, broke my scapula and it hit my right lung and my thoracic vertebra number four," Alhotba said. "After maybe 10 or 15 minutes, I knew my injury was in my back because I could not move my legs."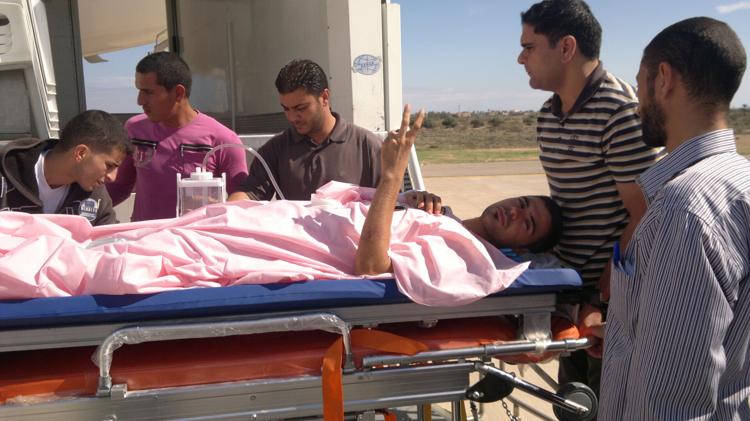 Before his accident, Alhotba never thought of leaving Libya. His dream was to become a doctor and serve his community. After his accident, Alhotba discovered he could not access his university with a wheelchair. He said his goal of finishing medical school became impossible.
"I recognized there are no universities in Libya that accommodate people in wheelchairs," he said. "This made me very sad, not just because I wouldn't be able to finish my studies, but also because of all the disabled people who cannot study there."
Against the odds
Alhotba did not give up and started to look at universities in other countries that offered accessibility services for the disabled. When he first came to Florida in 2015, he attended the Language Academy in Ft. Lauderdale for six months to learn English. He then enrolled in Valencia College and started his path toward practicing medicine again.
He only had one more year to go before he became a doctor back in Libya — but in the United States, he had to start over.
"As international students, sometimes you have to start from less than zero. It was really hard. I lost the five years I studied in Libya, then I did treatment for four years; I lost 9 years," Alhotba said. "But I have to do it. It's a long trip, but my father says when you're are alive, you have to not stop, the only thing that can stop you is death, so since you're breathing, just try and try and try."
While at Valencia, Alhotba met freelance director and cinematographer Stas Ivanov through a mutual English professor. Ivanov was impressed by his courage and captured his story in a small documentary titled "A Brave One."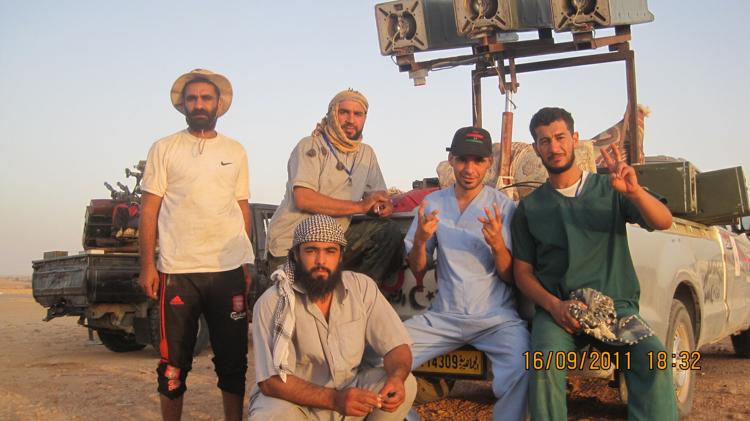 "He risked his life to save people from both sides of the revolution," Ivanov said. "For him, it didn't really matter what your political stand is. For him, it was you're human, you're injured and my job is to save you."
"A Brave One" was screened in multiple film festivals around the United States and internationally. The documentary received the 2019 Gold Spotlight Documentary Film Award and the 2019 Prince of Prestige Academy Award for Best Documentary Project.
"Because we couldn't travel to Libya ourselves at that time, it was a challenge to get B-roll footage and interviews from Libya," Ivanov said. "It took a long time to collect pictures and footage from photographers who were there during the revolution."
For Ivanov, stories like Alhotba's need to be shared, because they inspire compassion and connections among people. 
"When I did the story on Meftah, I was constantly thinking I should revisit my thinking on life. Sometimes I would catch myself complaining or thinking negatively," Ivanov said. "For example, if my car wouldn't start, and I already think that my life is over. Compared to Meftah, these little problems are just nothing."
Turning dreams into reality
Alhotba is now a med-student at UCF majoring in biomedical sciences and will be graduating next year.
He spends a lot of time studying with his friend, Haytham Alrahily, who is also a biomedical sciences major. Alrahily calls Alhotba a hero and admires his selflessness and determination. Alhotba also inspires him to be a better student.
"Before I met Meftah, I studied just to pass the classes," Alrahily said. "After I got to know Meftah, I now have to get an A in every class."
Alhotba is notorious among his friends for his long study sessions. They complain he spends too much time with books, but for him, spending six to eight hours a day studying is normal for medical school.
Faras Jebran, Alhotba's roommate, described him as "stubborn, but motivated and smart." To Jebran, Alhotba is extraordinary.
"You're talking about somebody with a disability that wants to become a doctor, that in itself is unique," Jebran said. "It's not something you normally find or see."
Becoming a doctor has been Alhotba's dream since he was in elementary school, and his mother always motivated him to make it a reality. After his accident, when doctors told him he will be bound to a wheelchair for the rest of his life, he felt his dreams were crushed. But again, his mother pushed him to keep going. 
"Don't let your injury stop you, I mean, it happens, and that's life, you don't have to stop. Don't think why this happened to me, why me," Alhotba said. "Just think about the future, about what you want to do."
Alhotba is a proud Knight and said he is able to achieve his goals because of how accommodating the university has been to him. Once he becomes a doctor, Alhotba plans to go back to Libya to help make his country a better place.
"There is no obstacle that can stop you," he said. "You have to be proud of anything you achieve."