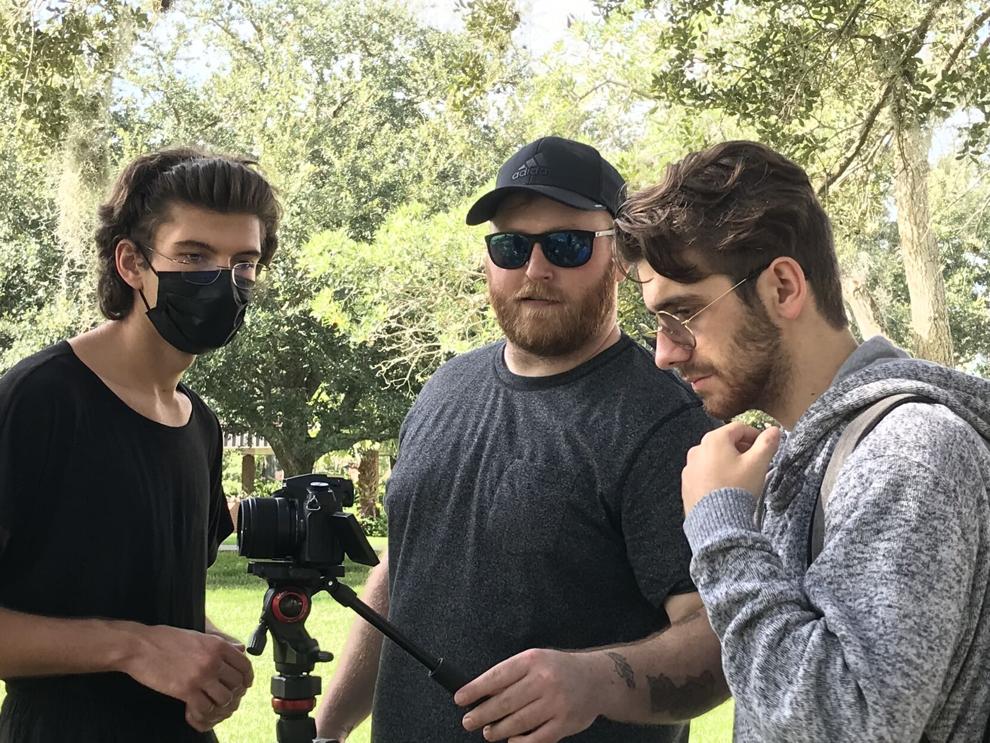 Film students took matters into their own hands and created a club where they can have hands-on experience in filmmaking.
Junior film major Alex Santos, president of Lights, Camera, Action! said that over the summer, he and some of his classmates realized UCF lacked a film club that actually creates films.
"As soon as we realized that there was no creators club, a film club that actually works to create stuff, we, after a month or two, decided to take up the mantle ourselves," Santos said.
Freshman film major Mars Ackerman, vice president of LCA, said her main goal for the club was to collaborate with other students on campus, which wasn't easy.
"Because some of the film classes are online, you don't get a lot of opportunities to interact with other people," Ackerman said. "So, a club existing for it is essential, and I'm really excited that it exists now."
Student Government officiated LCA as a club Oct. 27 — just in time for the club's inaugural event Wednesday, "Fright Knight": a film festival where groups of students screened 10 of their own horror short films.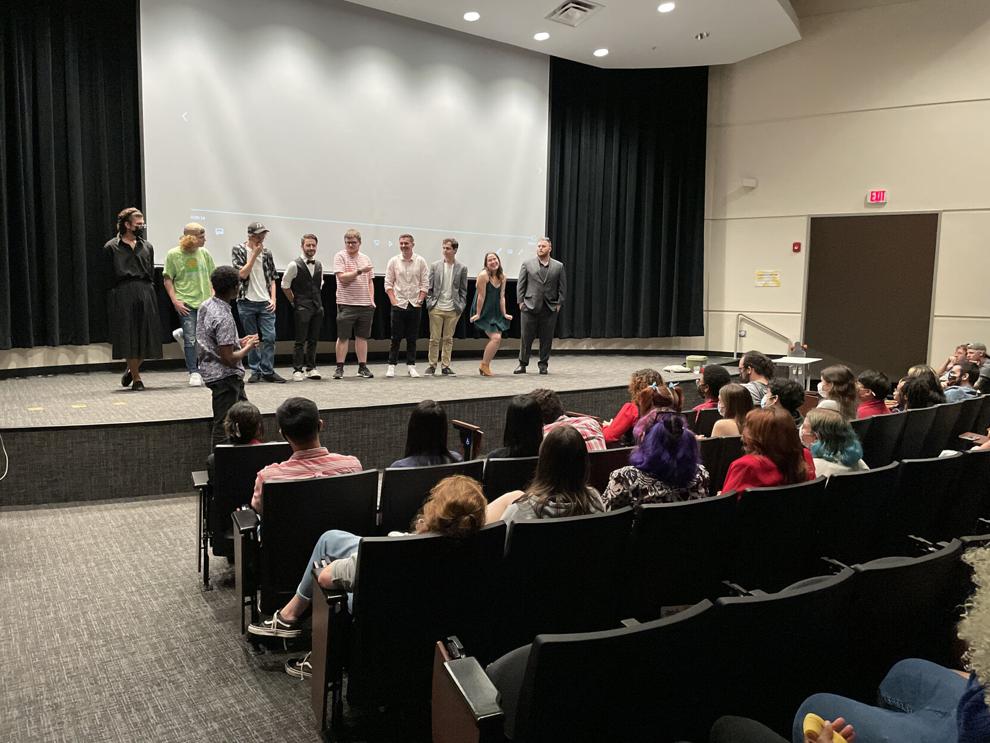 During an officer meeting at the beginning of the fall semester, sophomore film major Nicole Lasso, LCA's marketing leader, said the club began planning ways it could both make films and market the club to the university. As Halloween neared, Lasso said they decided hosting the horror film festival was the best idea.
All of the films shown at "Fright Knight" were written, directed and produced by the students in LCA. Each film was around five to 15 minutes long and explored a variety of aspects of the horror genre.
Lasso said other film clubs at UCF don't leave enough room for students to explore their creativity to the fullest extent.
"We're different from The Screenwriting Club because we're doing the film; we're going way beyond just writing," Lasso said. "And we're different from Film Club because we're making films and not just watching and then talking about it."
Santos said filmmaking was a relatively new experience for many LCA members.
Junior film major Abbigail Huynh co-directed the short film "Bloodlust" with Ackerman and said it was the first film project she had done with a crew. "Bloodlust" is centered on a female serial killer named Lilith, who decides to murder all the unpleasant men she comes across in her search for love.
"It's pretty amazing to see films like this being made just because we finally got people who are passionate about a similar thing to actually come together and make something real," Huynh said. "It takes a lot for someone to really push their passion to actually come true."
Before the festival began, Ackerman said the reception of the event would end up determining the club's success. 
"If we were a TV show, this festival is our pilot," Ackerman said. "We're going to see how it goes."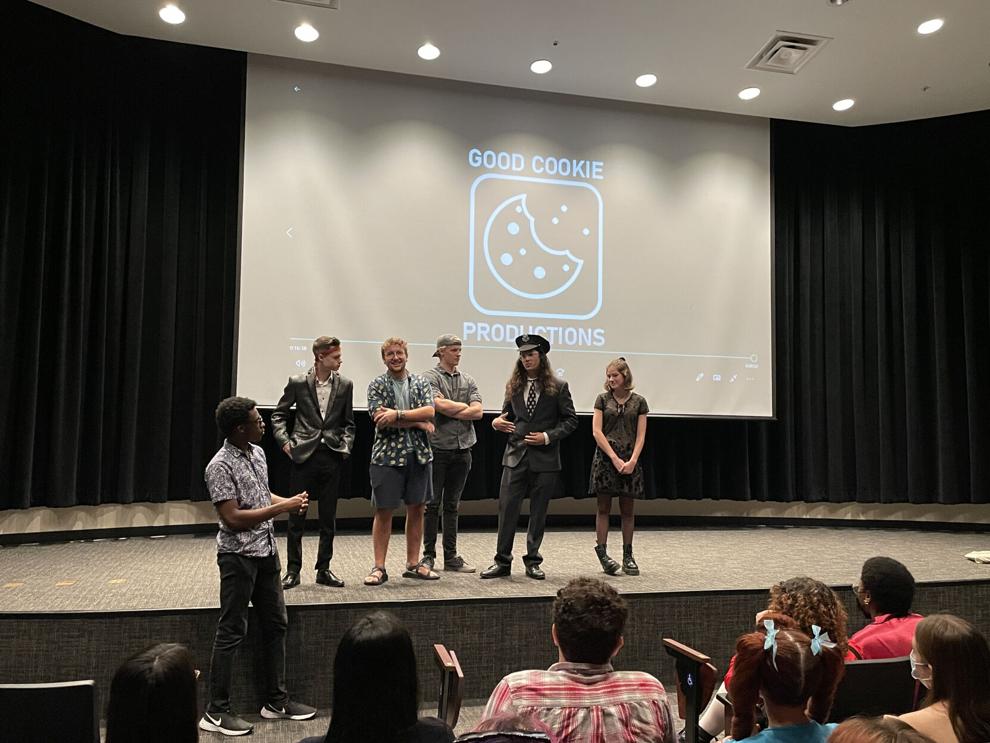 Santos said he was "blown away" by the results of "Fright Knight." He said the films set such a high bar and did nothing but motivate him to work with and learn from his fellow LCA members. 
"I'll tell you one thing: I had a smile on my face the entire time," Santos said. "I am astounded at the amount of talent we have on board."
Freshman film major Genesis Downs, LCA's crew manager, said the film festival is a good way to define what the club is all about.
"We want our club to be a creators club," Downs said. "We want people to come in and get exposure and get more into the film industry and kind of understand what it's all about."
Downs co-directed the film "A Short Trip to Hell" with Lasso, who said this was her first time working on a project with a crew. This film is about a bartender who poisons homophobic guests with a drink called "A Short Trip to Hell."
Lasso had done three short films in the past by herself, so working with other people was an entirely new experience, she said.
"It was completely different," Lasso said. "I love learning from other people and also collaborating. I think it's hard, but I think it's kind of beautiful to see the work everyone else did."
Junior film major Nick Sok said he brought his experience in theater production to the filmmaking field when he assisted in producing the film "Delusions & Desires," which was also screened at the festival.
Sok said he has so much more to learn as a filmmaker, and he's happy to be doing it with LCA.
"I do have a long way to go, and this was a good start, but it's not the best start: It's a start somewhere," Sok said. "I'm glad that this club was made, and I'm glad they created this. It's only going to get better from here on out, and this is just the start."
Visiting lecturer Betsy Kalin, award-winning director, producer and writer, serves as LCA's faculty sponsor.
Kalin said she learned about the university's absence of a proper filmmaking club when students reached out to her, and she was immediately excited to sponsor LCA.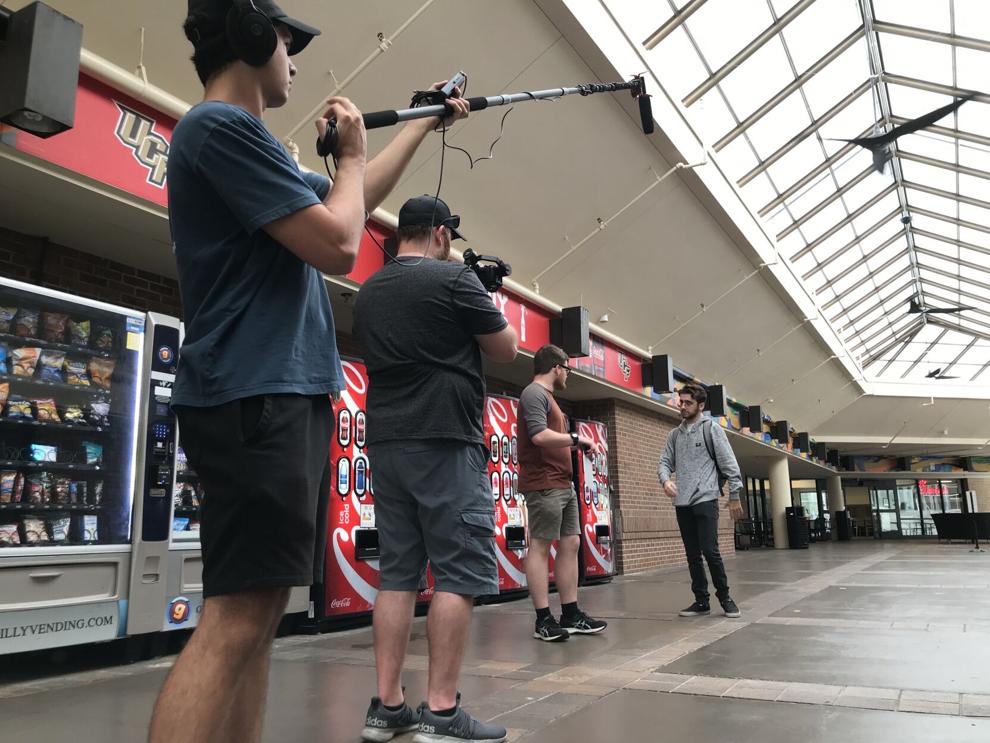 "I am so impressed that not only have they formed this club when none existed before, but that they managed to organize themselves so well," Kalin said. "(They) set up groups and teams of people to actually work together to create the films, and then finish the films and then have a film festival. I just think they're amazing."
As an established filmmaker, Kalin said the key for students in creating a successful career for themselves is to do what LCA was made for: creating.
"This is how you do it; you have to make films," Kalin said. "You have to work because that's how you learn. You can't just think about doing work.
"You actually have to volunteer on a set or be the cinematographer or be the sound person ... That's how you will get the experience."
Santos said he plans on expanding LCA beyond what was shown at the film festival, and he hopes to create something more personal for the club and its members.
"The sky's the limit, and we're going to take the LCA as far as it can go," Santos said.