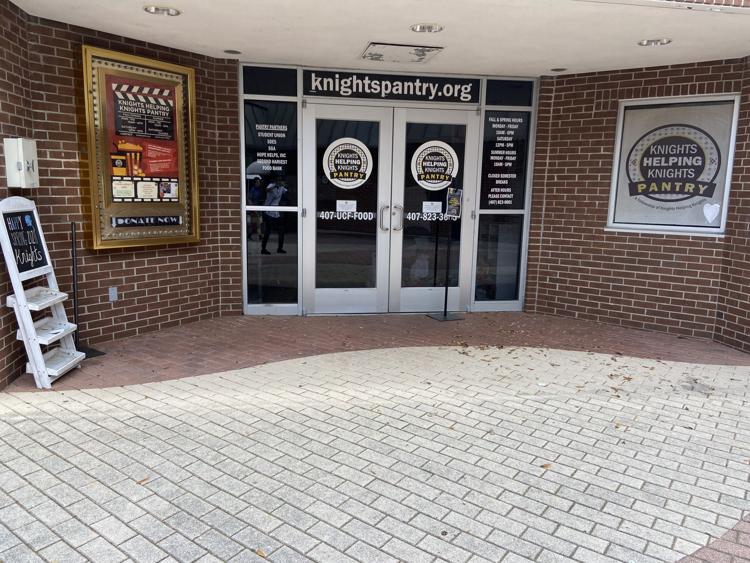 After losing his job in August, UCF student Jeimie De Jesus Colin said that he couldn't move back in with his parents because their living situation was "less than ideal."
The 20-year-old sophomore computer engineering major said that he was homeless for the entirety of Fall 2019 semester. He felt helpless and depressed, "like there was nothing [he] could do," Colin said.
Colin said he used to spend the night at his friends' apartments and dorms. While he knew that he had friends who would support him, Colin said he still had the overwhelming feeling of being alone − like he didn't have many options.
"It was definitely the lowest, if not one of the lowest points in my life," Colin said.
According to the United States Interagency Council on Homelessness, there are 1,450 unaccompanied young adults (aged 18-24) experiencing homelessness in the state of Florida as of January.
UCF is attempting to combat homelessness in higher education by having resources such as Knights Pantry or Student Care Services available to those in need, according to Ann Marie Palmer, the associate director of Student Care Services.
Knights Pantry manager Naseeka Dixon said Knights Pantry specializes in providing students with food, toiletries and even business casual attire.  The services they provide include frozen goods, food trays for quick meals, fresh produce, bread, business casual clothes for interviews and the occasional food cookers or mini-refrigerators, Dixon said.
Colin said he frequently went to Knights Pantry and relied on it as a source of food while he was homeless. He said that he occasionally obtained food from Knights Pantry when he was a freshman in fall 2018, but began frequently utilizing their services for the duration of the fall 2019 semester when he became homeless.
Palmer said Student Care Services handles non-clinical case management, meaning they work with students to understand their needs and better orient them towards a group that could assist them.
Although Colin did attempt to utilize the services offered at Student Care Services, he said that they were generally helpful, but some organizations had high standards for who receives assistance.
"I wish I was given more info or a bit more guidance in that sense," Colin said.
Despite not taking full advantage of the services that UCF provides for homeless students, Colin said he managed to overcome his challenges and started giving himself deadlines to find a job and an apartment.
Colin is no longer homeless and got employed as a bagger at Publix five months ago in October. Two days before his birthday in December, he moved into his apartment. Colin said it was an excellent birthday present to himself to no longer be couch surfing.
Afraid of becoming homeless again, Colin said that the experience lingered with him. He said that, unfortunately, homelessness happens, but he hopes there will be less of a stigma surrounding homelessness.
"Sometimes it's not entirely your fault for what happens," Colin said.
For students who find themselves in a similar position, Colin's said the best advice to give is to tell them, "you're not alone, as cheesy as it sounds. Don't be afraid to reach out to your friends or family."