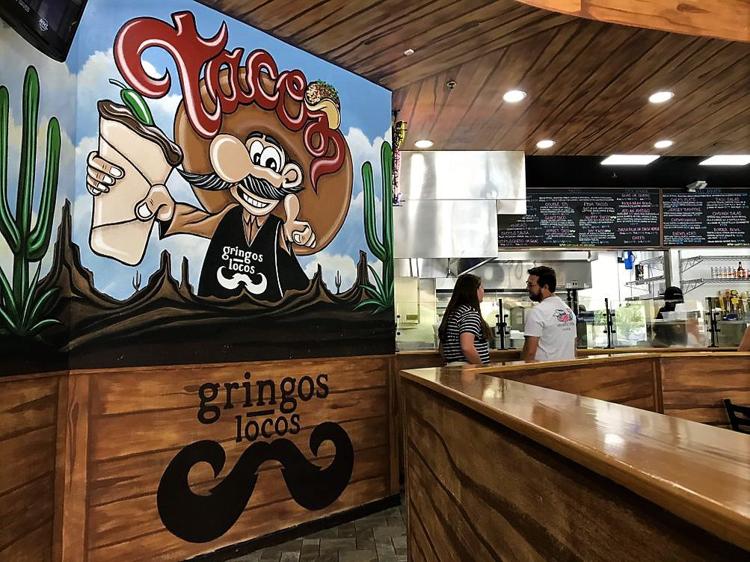 From Mexican food trucks, mariachi bands and mustaches, to sombreros, Jell-O shots and pinatas, to some, Cinco de Mayo is a great holiday for college students to throw a fiesta, drink tequila and get discounts on tacos and guacamole.
Although Cinco de Mayo may seem like an excuse to drink, the holiday is a celebration of Mexican American culture. However, some Mexican students at UCF regard Cinco de Mayo as a manufactured holiday for American industries.
Frank Gonzales, junior integrated business major, was born in Mexico but said he has lived in the U.S. as an undocumented immigrant for most of his life.
"The way Americans celebrate is not authentic to Mexico's actual culture," Gonzales said. "When you say 'Mexican' to UCF students, they just think tacos, tequila or the wall."
Sophomore political science major Alex Munoz said the first thing that comes to mind when he thinks of Cinco de Mayo are people wearing traditional ponchos and sombreros, "like the guy painted on the wall at [UCF's] Gringos Locos Tacos."
What is Cinco de Mayo Actually Celebrating?
Cinco de Mayo celebrates the anniversary of the Battle of Puebla and Mexico's small victory over French troops in 1862, according to National Today, a website that tracks calendar holidays from different cultures.
According to a 2019 National Today survey that sampled 1,000 Americans, almost 40% of Americans mistakenly believe that Cinco de Mayo marks Mexican Independence Day.
Mexico's Independence Day is actually celebrated on September 16, or Diez y Seis de Septimbre. Unlike Cinco de Mayo, Diez y Seis de Septimbre is a holiday widely celebrated in Mexico, Gonzalez said. 
Ironically, most students are unaware that Mexicans don't really celebrate the holiday because it's only recognized regionally, said Cynthia Aguilera, a Mexican-American freshman majoring in biomedical sciences.
"Mexicans only celebrate Cinco de Mayo in the State of Puebla," she said. "I'm not really sure why America celebrates more than Mexico does, but my family doesn't really celebrate it because Mexico doesn't really celebrate it."
Aguilera said she thinks parodies of Mexican culture by non-Mexicans, like wearing sombreros, sticking on fake mustaches and changing their accents, can be funny unless the joke is taken "too far."
The holiday doesn't show a lot of appreciation for Mexican culture with these over generalized stereotypes, Gonzalez said.
The Rise of a Mexican Holiday in the U.S.
Cinco de Mayo is more significance today in the U.S. than it is in Mexico, according to Mission Neighborhood Centers.
"America is using the holiday to generate sales and revenue for entertainment and beer distribution," Gonzales said. "Every Cinco de Mayo there's always a big [pay-per-view] boxing tournament that always has a Mexican fighter in the ring."
The holiday was given national attention by the Chicano Civil Rights Movement in the late 1960s on college campuses and adopted the Battle of Puebla and May 5 as a day to celebrate Mexican American historical and cultural self-determination, according to "The Real Meaning of Cinco de Mayo" written by Antonio Sanchez.
Chicano activists sought a minimum wage for migrant agricultural workers and citizenship for children of Mexican-born parents, and these Mexican Americans fought against discrimination, educational segregation, voting rights and ethnic stereotyping, according to the Library of Congress.
"The Chicano activist movement in the 1960s and 70s used this date to inspire a community whose contribution and history had been marginalized, under-recognized, and deliberately overlooked," Sanchez said. "Together they found a new strength, and as an underdog community adopted this day to celebrate a truly uniting sense of shared identity."
Commercialization of the "idealized" celebration was thrust upon the American consumer and became prevalent in bars and restaurants across the U.S. Beer companies and U.S. marketers began to promote the celebratory nature of the holiday in the 1980s and began capitalizing on Cinco de Mayo, according to Mission Neighborhood Centers. 
"Mass marketers, particularly beer, snack, food and holiday card companies, collectively seized this date as a convenient opportunity to create and commercialize a fabricated Mexican fiesta holiday," Sanchez said in his analysis.
Celebrating at UCF
Cinco de Mayo in Orlando will be loaded with block parties, Mexican festivals, parades and alcohol for UCF students to partake in, according to 2019 events on My Area Network. 
Restaurants and bars local to UCF will be celebrating the national holiday with discounts on tacos and drink specials for margaritas and beer.
Gonzales said his family and many other Mexican families choose not to celebrate Cinco de Mayo despite living in the U.S. because the holiday is misunderstood by most Americans. He said because he feels like the Mexican population at UCF is very small, he doesn't get too offended by his friends' lack of knowledge on Mexican culture. 
"My friends will throw Cinco de Mayo parties and make it a Taco Bell night or order Gringos catering," Gonzales said. "Tacos are only authentic coming from the right place, so I bring the authenticity to the party."
Despite having a Mexican family who doesn't celebrate the holiday, Gonzalez said Cinco de Mayo is an "internal struggle" for him because he still enjoys going out, having fun and celebrating with his American friends. 
"I wish people would have an open mindset for other cultures and just dig deeper into the [Mexican] culture before celebrating a holiday that is supposed to represent our heritage," Gonzalez said.