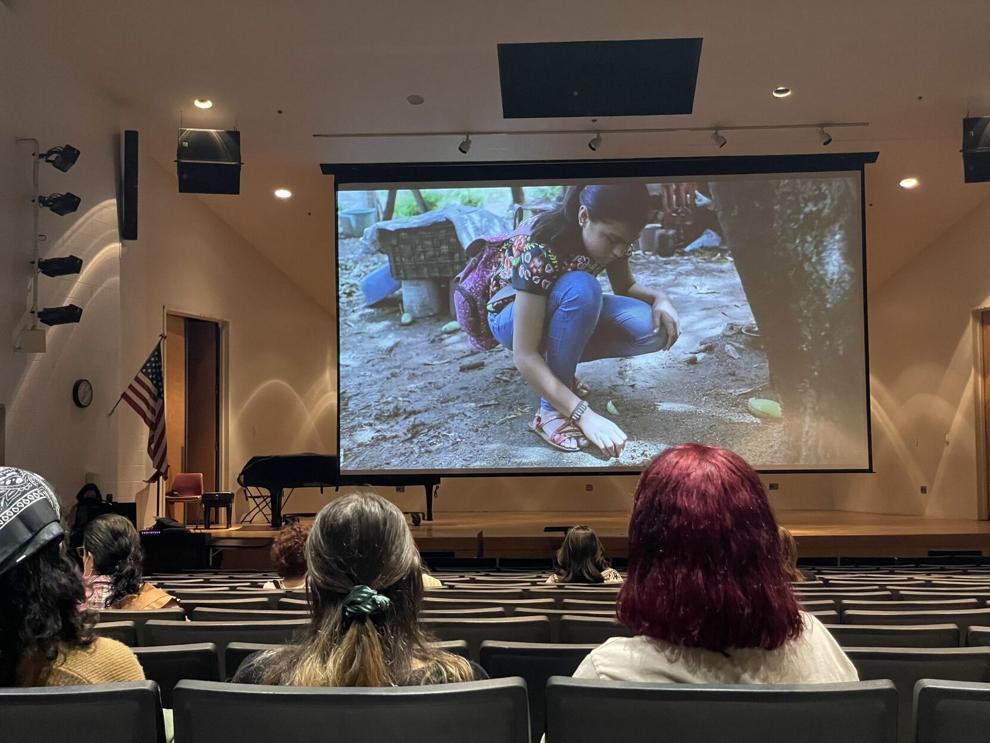 Latinx representation thrived on the big screen for this Hispanic Heritage Month in UCF's first-ever Latin American/LatinX Film Festival. 
The festival's Thursday debut kicked off the period of recognition for Hispanic culture and influence, typically celebrated from Sept. 15 to Oct. 15, and featured a showing of the Xavi Sala film "Guie'dani's Navel."
Annabelle Conroy, a lecturer in the School of Politics, Security and International Affairs, was part of the team that organized the festival. She said she wanted to highlight the different backgrounds at UCF.
"The criteria was to showcase films that try to speak to a particular issue or a particular part of the population," Conroy said. "So, we tried to choose different countries as well."
Laura Herrera, junior advertising and public relations major, attended the festival with her friend Vanessa Salas, a junior digital media major. Herrera said she related to "Guie'dani's Navel" because when she emigrated from Colombia as a child, she experienced the same situations as the characters in the movie.
"My mom used to clean houses for a living, and I would tag along with her," Herrera said. "Taking public transportation, being in strangers' homes for long periods of time — it was very uncomfortable."
Conroy said the festival was made possible with a grant from Pragda, an independent Latin American and Spanish film distributor, which covered half of the funding for LALAX. Recipients of the grant are required to choose a minimum of five films from Pragda's catalogue, according to the distributor's official website. Six films made by Latinx directors will be featured in the festival, most of which are dubbed in languages varying from Spanish, Zapotec, Russian and Portuguese, alongside English subtitles.
"It was hard to choose the films because there were so many," Conroy said. "But we tried to choose films that represented different communities and also different issues within Latin America and the United States ... films that showcase the diversity of experiences."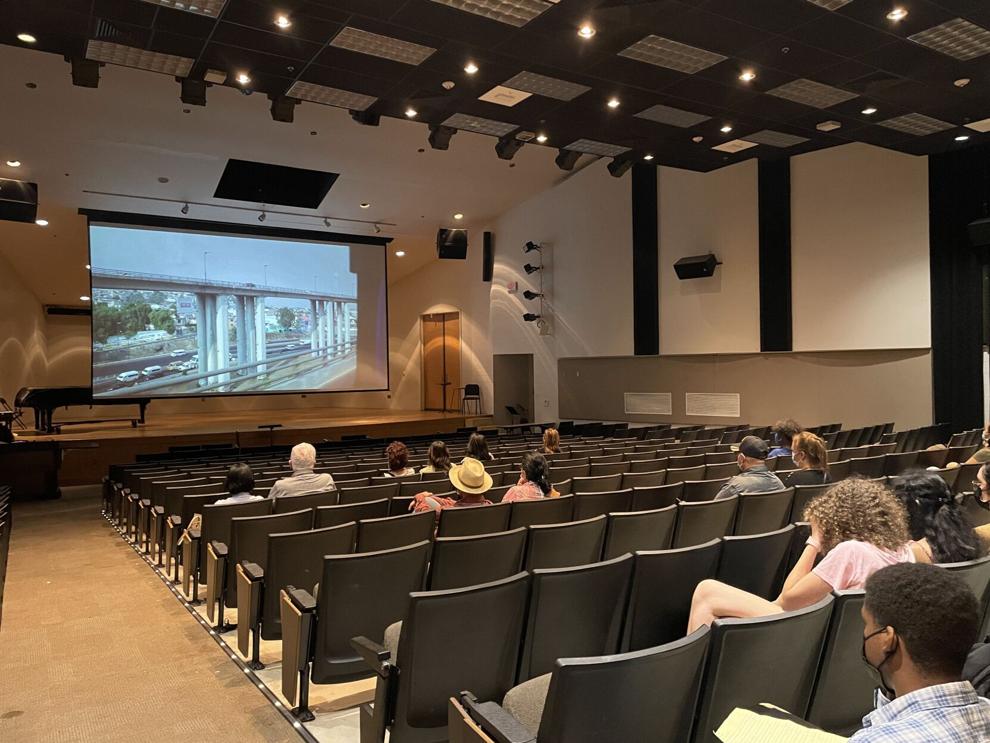 Salas said they wish more people knew about LALAX and thinks it would be beneficial to anyone of any background.
"I think it'd be great if this got more traction," Salas said. "I think seeing the perspectives of another person's lived experiences, especially in a language that's not English, makes you think outside of yourself and outside the life that you're living in."
Esmeralda Duarte, a lecturer in the modern languages and literatures department, is also one of the organizers of LALAX and said the purpose of the festival is to help Latinx students feel more connected to the university. Duarte said the festival's hybrid format, with online and on-campus viewing options, is an effort "to include as many students, faculty and the community as possible." 
Conroy said she wants LALAX to provide an inclusive environment, where people can feel free to talk about the issues they experience in the Latinx community. Duarte said she's excited for students to learn more about Latinx culture and expects the festival to get a lot of exposure.
"There's a lot of conferences, symposiums and other types of events, but our film festival is something that was very needed," Duarte said. "Film is something that everybody likes, so I'm sure it's going to attract a lot of people."
UCF was designated a Hispanic Serving Institution in 2019, due to Hispanic students making up 27.8% of the overall population, according to Institutional Knowledge Management. Duarte said LALAX is UCF's way of promoting community during Hispanic Heritage Month.
"We want to create this space in which all of us come together and celebrate Hispanic heritage," Duarte said. 
Conroy said that after each film screening in the festival, there will be a Q&A session, as well as a student-led discussion, as a way for students to "participate and share, contribute to the discussion (and) talk about issues that they feel are important in the film." She said discussions will be held over Zoom as well, so students watching virtually can also participate in the festival.
Event organizer Jason Gregory, who also serves as a lecturer in the English department, said his film background led Conroy and Duarte to bring him on as a consultant for the festival. Gregory said his work as director of the Orlando Urban Film Festival, a festival dedicated to showcasing content from creators of color, sparked his interest in organizing LALAX, which he said will have a huge impact on the Latinx community.
"This is an opportunity for them to see themselves on the big screen," Gregory said. "It's very rare that you will see an entire film that has one ethnicity or one race ... it's very rare that you see it with the Hispanic community."
Gregory said the festival is also an opportunity for students to showcase their stories through film, as students can submit a seven to 10-minute short film based on the Latin American/Latinx experience in a contest Gregory will be in charge of. The contest closes Nov. 15, according to the official video competition page. Conroy said she's excited for the film festival, as well as people's enthusiasm for it, and hopes there are many more to come.
"The more support we have, the easier it'll be for next year," Conroy said. "And I really want this to be something that is done every year." 
LALAX will run through Oct. 28, and attendance is free of cost, according to the official festival page. Film screenings are from 6:30-9:00 p.m. and require an RSVP for both in-person and online viewing.