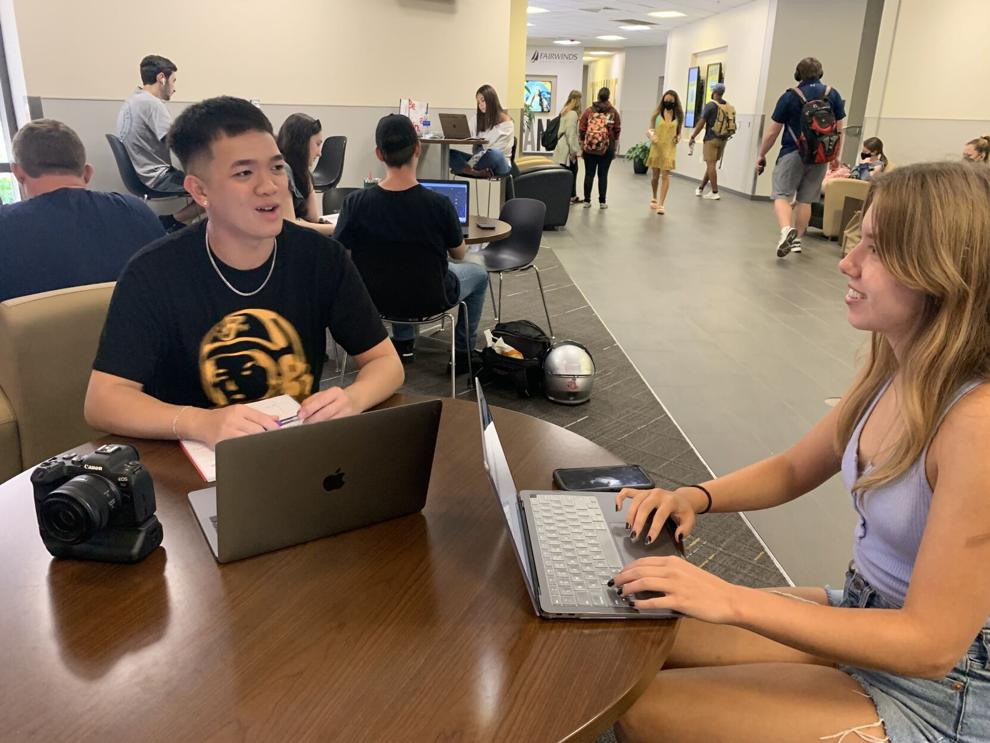 Jake Luangamath arrived at UCF as a freshman in 2018 with one thing in mind: "You need to get your digital media degree."
At least that's what his supportive immigrant family, which moved from Laos after the Vietnam War in the '80s, told him. He said he had no idea he would need more than those words to succeed in school.
"When I was a freshman, I would hear, 'Oh, my dad helped me move in;' 'My dad told me to check my schedule;' 'My mom called my adviser;' stuff like that," Luangamath said. "My family didn't really know any of that. I had to apply for scholarships and colleges myself."
Luangamath soon realized that while he needed the moral support of his parents, he also needed the help of an adviser to know what classes to take and the resources available on campus. The first-generation junior learned this the hard way after failing a couple of his classes. But Luangamath said he did not give up; he met with his adviser and retook his classes.
Tammie Nadeau, assistant director of Multicultural Academic and Support Services, said UCF welcomed 71,000 enrolled students this fall, of which 18,000 or more are first-generation students. 
UCF not only has domestic first-generation students but international ones as well. There are 126 first-generation international students this fall, according to UCF Institutional Knowledge Management, contributing to an overall 133.33% increase in international students since fall 2017.
Nadeau said this could mean there is an abundance of first-generation students on campus who might be struggling — each in their own way, while striving for similar outcomes to adapt and succeed.
"It's important to understand that the first-generation profile is very different, in that each of your paths at UCF will be different," Nadeau said. "But your success as a first-generation student, your sense of belonging on our campus, is vital to set around our UCF community."
For senior creative writing major Juliana DiNicola, one of her greatest challenges after enrolling at UCF, she said, was adjusting to a different lifestyle than that of her hometown college, Daytona State College.
"My struggle was getting used to going to such a big school," DiNicola said. "I am used to being in a small-town college."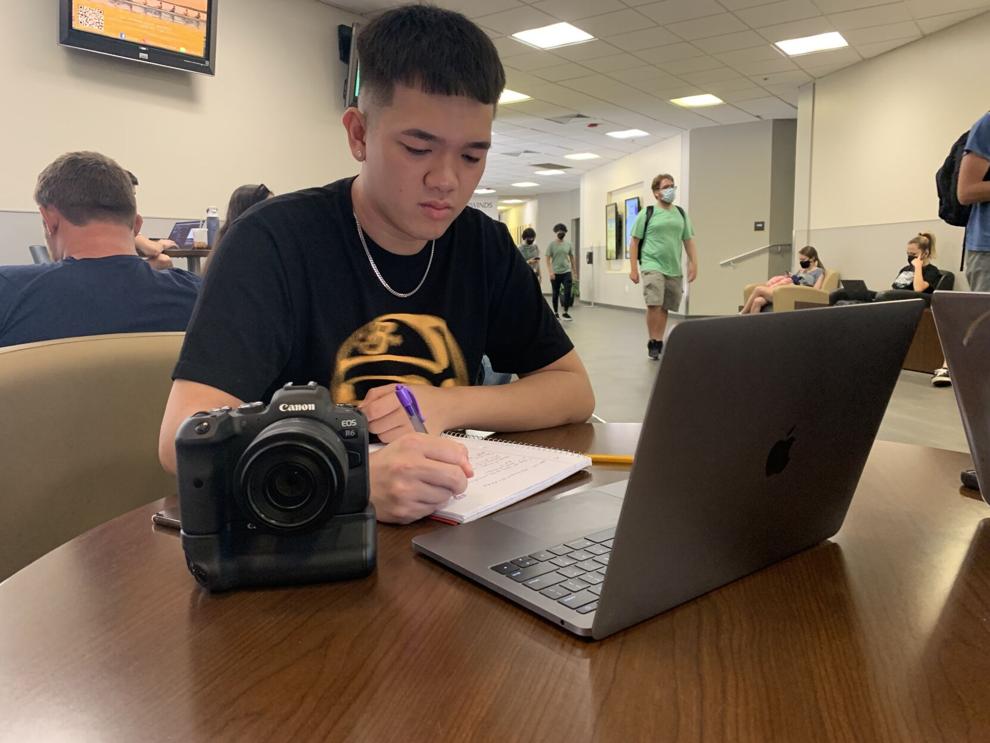 There are many resources at UCF for first-generation students, Luangamath said, but students who lack resources tend to be busier, so they may not always have the chance look into them. When it comes to international students, however, resources can take on a more serious note, as they have the matter of citizenship status. 
Nicole Stelter, a UCF Global international program adviser, said that through workshops and communication with UCF Global's international admissions team, UCF Global helps guide international students before they even arrive to the U.S.
"Homesickness is real, so there are different workshops that the admissions team puts on long before the student actually starts at UCF," Stelter said. "Then, we require them to attend a web course orientation, and that is so important because international students have to pay attention to their status in the U.S. once they arrive here."
Other organizations have also stepped up for first-generation students, both domestic and international, such as Alpha Alpha Alpha Honor Society, or Tri-Alpha. The newly-registered student organization set its roots in UCF this year and looks to highlight excellence in the academic achievements of first-generation students. 
Bieu Mach, president of Tri-Alpha and a first-generation senior biomedical sciences major, said the organization also provides resources and guidance to first-generation students who need assistance.
"As a first-generation student, you are usually going into this by yourself without any support," Mach said. "You don't have any kind of role model within your parents to set a clear path. When you are gathered with people who come from similar backgrounds, you have this network where you can seek guidance when you're trying to do something you've never done before."
Mach said he emigrated from Vietnam in 2006 and that coming to the U.S. had its challenges.
"I remember living in a house with three families, where we were all stuck in a two-bedroom and one-bathroom house that was supposed to fit three families," Mach said. "I never thought about going to college because I heard about the cost, but luckily I was met with a scholarship from the state that allowed me to attend college."
UCF is recognized by the Center for First-Generation Student Success as a First-gen Forward Institution. The university also offers first-generation students a free e-textbook portal, workshops, referrals and scholarships, but Mach said Tri-Alpha wants to offer student members the opportunity to find a community that can help them grow in confidence to succeed. 
"We want students to have the opportunity to expand themselves by offering opportunities to volunteer, intern at their prospective career organizations and gain mentorship from professionals in their field, as well as an outlet to reach out to other students in the same field of study," Mach said. 
Alexandra Laguna, vice president of Tri-Alpha, said the honor society will also offer a student mentorship program to help members avoid the mistakes made by their student mentors. Laguna, a junior political science and English major, was born in South Florida, but her family emigrated from Peru.
"I was raised in a single-family household by my father, and he suffers from Cushing disease, which is a brain tumor," Laguna said. "I'm an only child, so I had to be the one to go to college and help him out. He has set everything for me and he has been my mentor, but he never went to college.
"That is why I wanted to be a part of Tri-Alpha because I want to be able to help those other first-generation students who might not know where to go and might not know what to do." 
Luangamath said he will use his experience to encourage other first-generation freshmen to be more active, find study spots, visit their advisers and socialize more.
"Most students know how to be a college student," Luangamath said. "They don't really teach first-generation students how to be a college student. In my first semester, I felt like I didn't fit in, but now my third year in, I'm on the Dean's List, and I'm having better grades because I'm more integrated and more active."