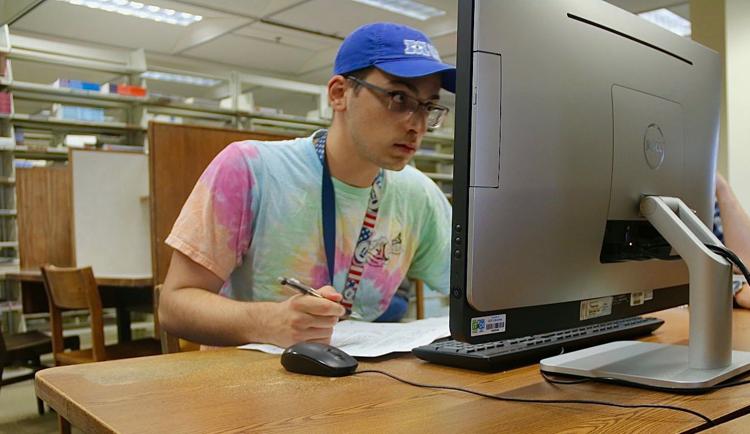 Andres Duqe, Venezuelan junior industrial engineering major, carries much more than the weight of his backpack at school.
Everywhere he goes, he takes with him all of the sacrifice and hardship his family had to endure in order to immigrate to America in 2006. 
He also brings with him the goals and aspirations his family has for him, which he said can certainly be overwhelming. 
"The situation in Venezuela was worsening a lot. It just wasn't the same anymore," Duqe said. "People close to us were getting kidnapped. It was just unsafe overall, so we decided to make the jump and take advantage of all the opportunities here."
Duqe is just one UCF student that is a first generation immigrant.
In the 2018-2019 school year, the Hispanic student population accounted for 26% with about 18,000 students, Asians accounted for about 6.3% with about 4,300 students, and international students were about 4% of the student population with about 2,700 students, according to Institutional Knowledge Management. 
Many things make life unique for first generation immigrants. Duqe said that because his family took such big risks in order for them to be in America, there is a very particular kind of pressure on him to excel and take advantage of all of his opportunities.
Duqe described UCF as his first choice school and said he loves the engineering program. He hopes to graduate from UCF soon and return for a graduate degree. 
He wants to do administrative work after he graduates and work as a CEO or department supervisor for an engineering company and properly represent his heritage.
"At the end of the day, I am the one that got to get out. I want to be able to make everyone proud," Duqe said.
Jefferson Quishpe is a senior psychology major from Ecuador. His mother immigrated to America in 2000 in hopes of a better and healthier life for him.
"Honestly, the big issue when my mom came here for was my health. Every month, my mom was making 23 U.S. dollars. My medicine would cost half of her paycheck," he said.
Quishpe suffers from Vitamin D deficiency, which at the time was treatable in Ecuador, but only if you had enough money. In America, his family knew their income potential would be much higher due to the opportunities and there would also be more advanced and successful treatments. 
Quishpe said he and his mom would fly back and forth constantly from Ecuador to Tampa for medical treatment for years until his mother decided that they were going to permanently immigrate to America.
"I have got to become something important so that I can maintain her like she maintained me. That's a woman who had nothing and I am here because of her," Quishpe said.
The transition into a new land and culture can also be incredibly difficult.
Immigrants like Quishpe and Duqe often have to go through struggles that native born citizens don't, like getting their citizenship, learning the language, and missing home.
"I didn't know the language. Everyone was looking different at me. I was brown and spoke Spanish, so I was labelled Mexican," Quishpe said.
Quishpe said he hopes to utilize his psychology degree to be a child therapist and couples counselor in the future.
Sacrifice, risk and difficulty all for a better life for children are all relatively common themes in the cases of Duqe and Quishpe. Both students said they want to represent their families and their heritage properly in order to honor that sacrifice. 
Duqe said, "I want people to look at me or people from a similar heritage and be willing to take a chance."
Correction: Due to an error in the editing process, a previous version of this story showed Duqe's name spelled Due in the last quote, but has been updated to Duqe.