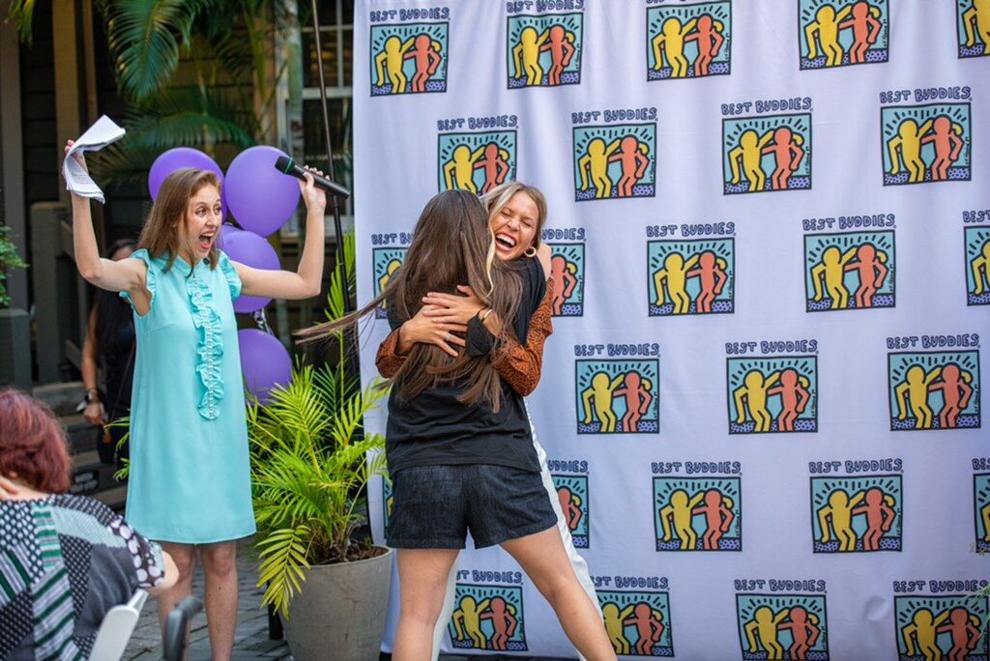 Peyton Guillot patiently takes a seat at Dubsdread Golf Course on Aug. 26, ready for the ceremony to begin. She sits nervously with her closest friends for what seems like hours of speeches and announcements, as she subtly dabs away sweat from her forehead.
After her lengthy wait, she hears her name boom through the enormous speakers. The crowd cheers as she makes her way up the stage.
Smiling from ear-to-ear as she walks up, Guillot nearly gets knocked to the ground by her excited friend, Elyse Mundelein, an individual with Down syndrome. They hold onto each other and squeal in unison.
Guillot had been nominated for Champion of the Year, one of the most prestigious titles within the international Best Buddies organization.
"I was a little nervous at first," Guillot said. "This is a big role. I was thinking, 'Are you sure you want me?'" 
Best Buddies is an international nonprofit organization "dedicated to ending the social, physical and economic isolation" of people across the globe with intellectual and developmental disabilities, or IDD, according to the Best Buddies official website.
The Champion of the Year campaign is one of the organization's largest fundraising campaigns each year, with $2.7 million raised in last year's campaign, according to the Best Buddies official website.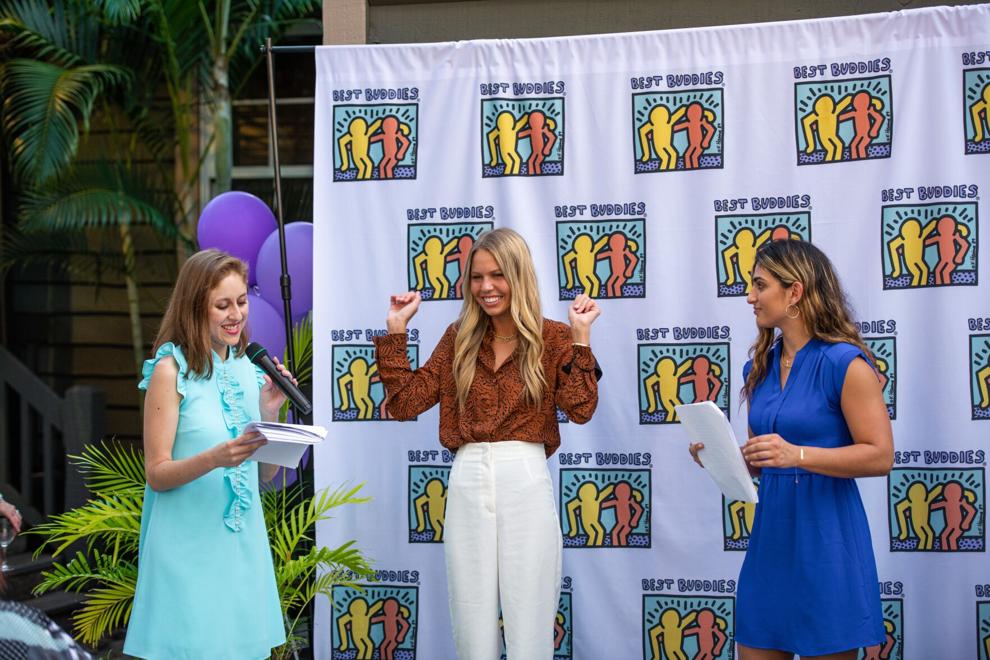 With this nomination, Guillot is now planning fundraisers to win the Champion of the Year title on Oct. 29 at Rosen Shingle Creek. She will be representing the Best Buddies UCF chapter at an international level, raising awareness for what she said is one of the most important things to her — making sure every person feels included.
Although she has only been involved with the Best Buddies organization for seven years, Guillot said she has been around people with intellectual and developmental disabilities since she was very young. 
"One of my best friends growing up had Down syndrome," Guillot said. "She was always who I aspired to be, and she gave me my niche for Best Buddies."
Guillot, a business management senior, said she has been a part of Best Buddies since her freshman year of high school. During high school, she said she attended two leadership conferences in Indiana and one in Tallahassee, where she represented the Central Florida region. Guillot said she now serves as an officer and Greek Life correspondent in the UCF Best Buddies chapter.
Sydney Saul, president of the Best Buddies UCF chapter, said this chapter plays a key role in welcoming UCF students and assisting them with finding a community on campus. She said this is done through one-to-one friendships between a person with IDD and a member of the club, as well as larger events on campus throughout the year. 
Saul, a special education junior, said she nominated Guillot because of her "go-getter" attitude and dedication to Best Buddies' inclusive mission.
"I was a Champion nominee last year, so I could either do it again or nominate someone else," Saul said. "But I couldn't think of anyone better than Peyton."
With a Champion coming from the UCF Best Buddies chapter, Saul said it will expand the scope of what their chapter has to offer — not only for the university, but for the greater Orlando area as well. 
Mundelein, UCF alumna and Best Buddies global ambassador, will be Guillot's campaign partner. Mundelein said she will take part in planning the fundraising events in the weeks leading up to the Champion of the Year crowning ceremony.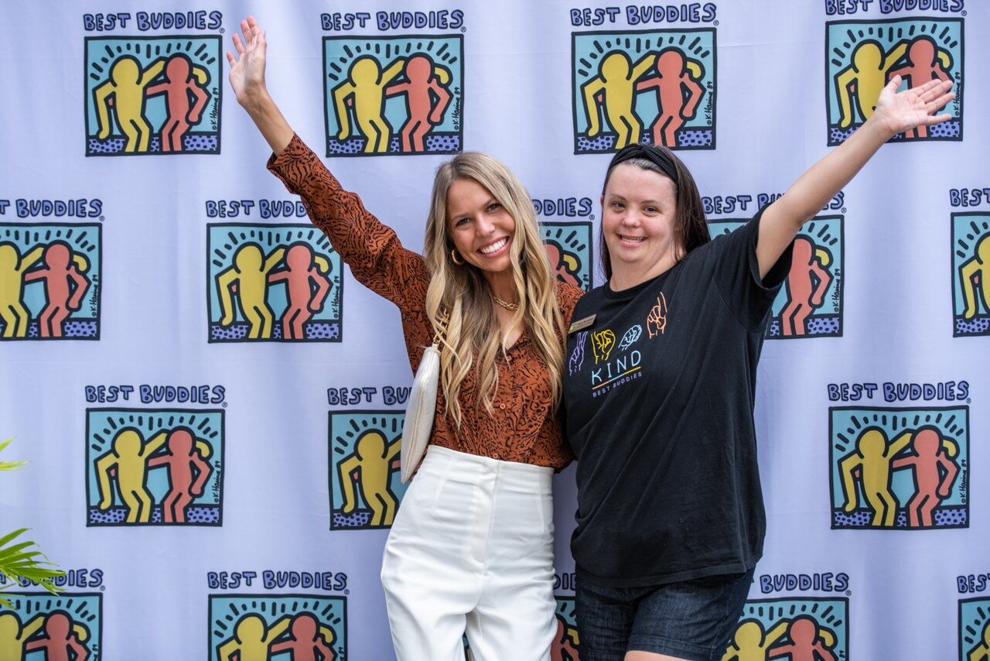 "I'm very excited to do Champion of the Year this year," Mundelein said. "We're both excited for the event in October. We really want to win."
Mundelein said she and Guillot are looking into partial proceeds programs with a few local companies. This money will go toward creating more inclusive programs for people with IDD and sustaining programs that already exist, according to the Best Buddies official website. Some of these programs involve employment opportunities, leadership development and inclusive living, according to the Best Buddies official website.
Guillot's efforts with Best Buddies don't stop at the club itself, elementary education junior Kylie Stevens said. Stevens, Best Buddies UCF social media correspondent, said Guillot's involvement with Kappa Delta gives her a step up in getting more students involved with Best Buddies.
"(She) really bridges the gap between our club and a lot of the Greek organizations on campus, which is really great because it makes UCF more inclusive all around," Stevens said.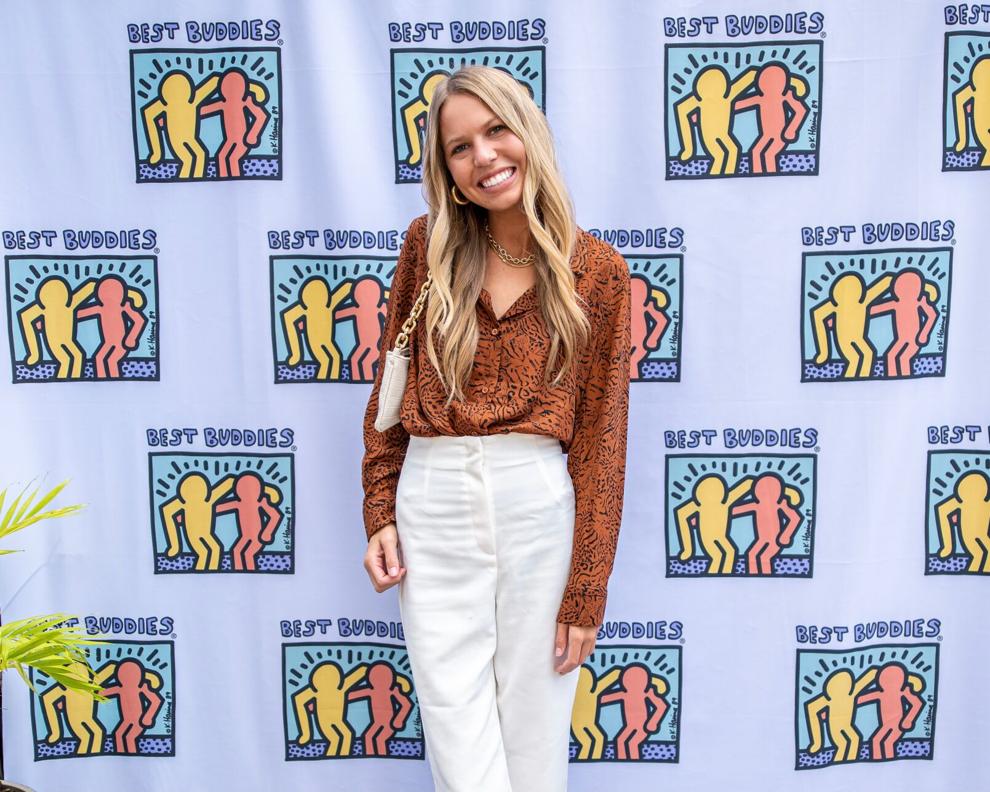 Stevens said the UCF chapter will have the opportunity to expand and make an even bigger difference in the special needs community now that a member of the club has been nominated at such a high tier within the international organization.
Although becoming a Champion nominee is a noteworthy achievement, Guillot said she finds satisfaction in other aspects of the organization. She said her biggest accomplishment is knowing she is a leader within an organization that advocates for inclusion of all people across the world.
"Everyone has a hard time finding themselves, and people with intellectual and developmental disabilities just aren't looked at the same," Guillot said. "I want to give everyone an equal opportunity because everyone is equal at the end of the day."