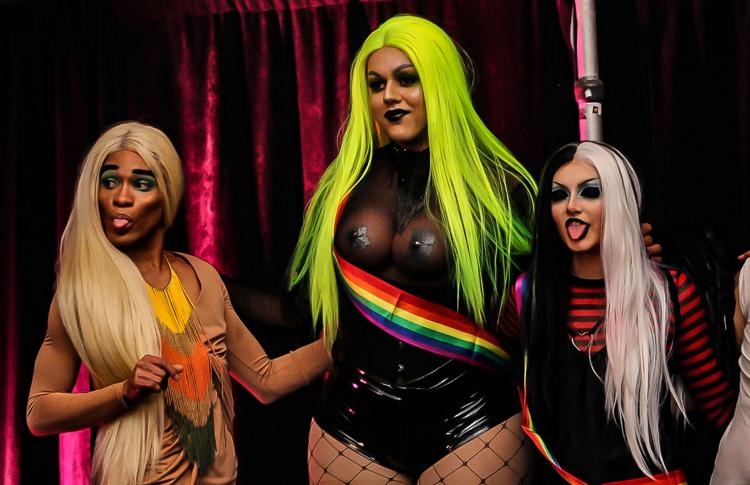 Daniel Jones, professor of the course "Shakespeare to RuPaul: Drag in Entertainment" discussed common misconceptions, history and drag culture itself. 
Behind the glamour and lights of a great drag show, the people behind it are still fighting to be properly understood. Despite RuPaul bringing the culture to the mainstream, many people still believe that it still has a long way to go.
"The more you progress the more you can see where you need to progress," Jones said. 
Jones' colleagues are often surprised that UCF let him teach a class about drag, but he believes it shows the culture and appreciation of diversity at UCF.
There is still more to be learned, however. 
Jones said he frequently has to explain that drag isn't only for gay men. He has to inform people that there are those in the community called "bio queens." These are cisgender women who perform drag.
Another misconception Jones works to disperse is that even though drag didn't become mainstream until  "RuPaul's Drag Race," the art form has a long history in entertainment.
"Most people don't realize that in the time of Shakespeare, it was illegal for a woman to perform onstage," Jones said. "All the great female characters of Shakespeare were written to be performed by teenage boys."
For Francisco Pedro, junior biology major, and Reygan Carner, junior forensic science major, the misconceptions are personal because they are drag performers. 
Carner constantly has to show that drag kings, females who dress in male drag, exist in the community while explaining what they are to those unaware. 
According to Pedro, he's been misunderstood that drag is his way of transitioning to a girl when he identifies as a boy.
While some might see it as fun show, it's more than that for Pedro and Carner. 
Through drag, Pedro was able to truly express himself and let all of his emotions go when his life was "falling apart."
As for Carner, who grew up in a very gendered home, drag was a way to empower herself by making fun of gender roles.
While Pedro hoped people realize that there is more than one way to do drag, Carner wishes that it will challenge their perception of gender while making them more interested in the community.
Pedro said that there are a lot of boys who are starting out, what he calls "beginner queens," that are too afraid to take the first step, but recommends that they do so. 
Both Pedro and Carner hope that an audience member's perception of drag changes after seeing their performance at the Amateur Drag Show Tuesday.  
In spite of the lack of knowledge, misconceptions and struggles those in the community have to go through, for Carner, there is one singular truth about drag.
She said, "There is so much love and thought put into every show and outfit that it ultimately comes down to one thing: drag is art."