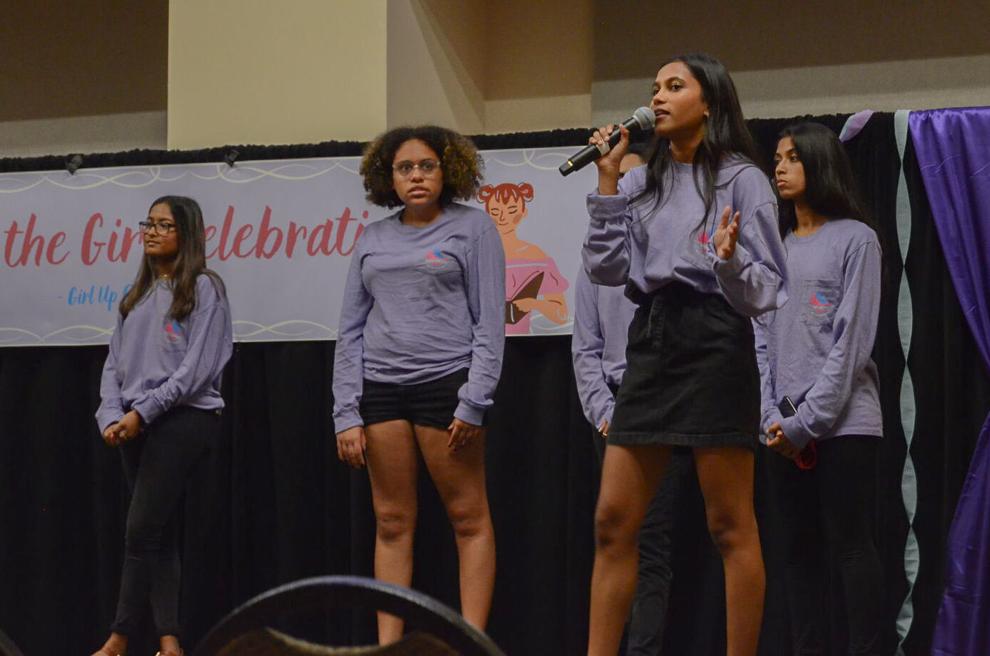 Since she was young, Charu Sankar said she remembers her mother always inviting neighborhood kids over to teach them about robotics.
Sankar said her mother wanted to give young girls in her community the chance to find their passion in technology, especially in a world where full gender equality is still not a reality.
"If there isn't a concrete program for these young girls, you never know who is going to get a chance to even know what these fields in technology are," Sankar said.
Now, the junior computer science major follows in her mother's footsteps, advocating for women across the globe who are disadvantaged in learning about technology. Assisting in hosting an International Day of the Girl Celebration Monday was one of the ways she did this.
The Day of the Girl Celebration took place in the Student Union's Cape Florida Ballroom, where 10 clubs and nearly 100 students celebrated the accomplishments women have made in the 21st century. The event focused on how students can improve the state of gender equality in the world of technology.
"There are injustices girls around the world face in terms of technology," Sankar said. "Many girls don't get access to personal devices and the internet, which then limits them from gaining tech-related skills and finding jobs with those skills."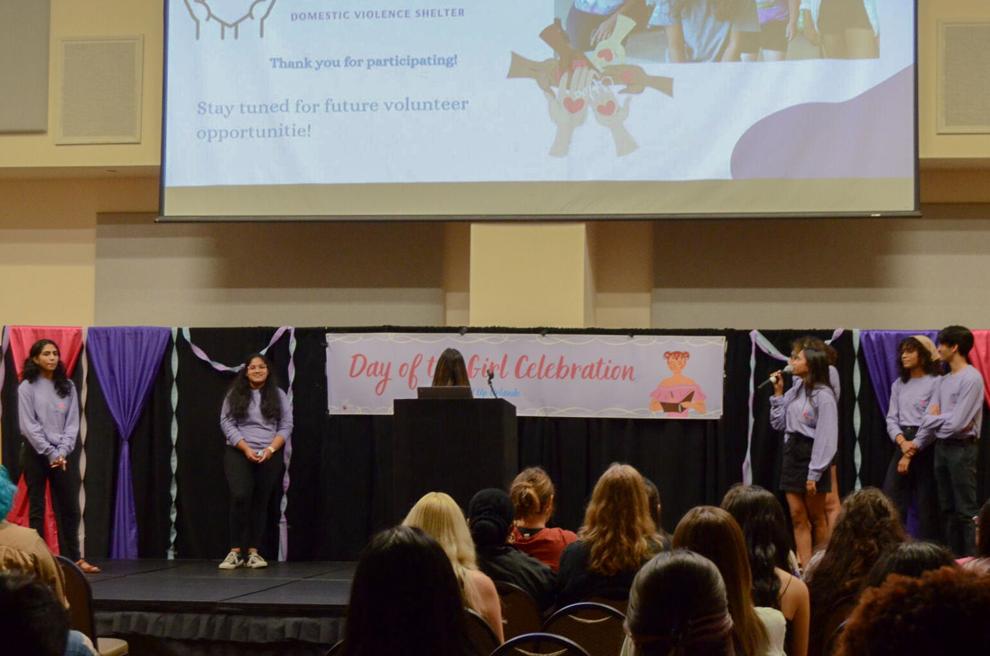 Girl Up Orlando, which Sankar serves as president of, organized the event. Girl Up Orlando is a chapter from an international organization that works toward reaching gender equality in certain areas, such as education, sports and STEM programs across the globe, according to the Girl Up website. 
Viha Gattupalli, junior accounting major and vice president of Girl Up Orlando, said the theme for this year's Day of the Girl Celebration was "Digital Generation, Our Generation." Gattupalli said this theme represents the privilege that women in developed countries have regarding access to technology.
"I've grown up with a lot of influence in the world of technology, having parents that work in IT (information technology) and being involved with things like robotics club in high school," Gattupalli said. "It's nice that we get to acknowledge our privilege of having access to these things, so we should advocate for girls who aren't so lucky in these areas."
Gattupalli said being a part of the Day of the Girl Celebration made her feel as though she held a responsibility to get more female students to feel comfortable at UCF. She said women in technology-based fields of study can sometimes feel dominated by the higher percentage of male students in their classes.
"We wanted this event to especially highlight women in those male-dominant fields," Gattupalli said. "They deserve to feel valued in their field and know that they can follow their passion."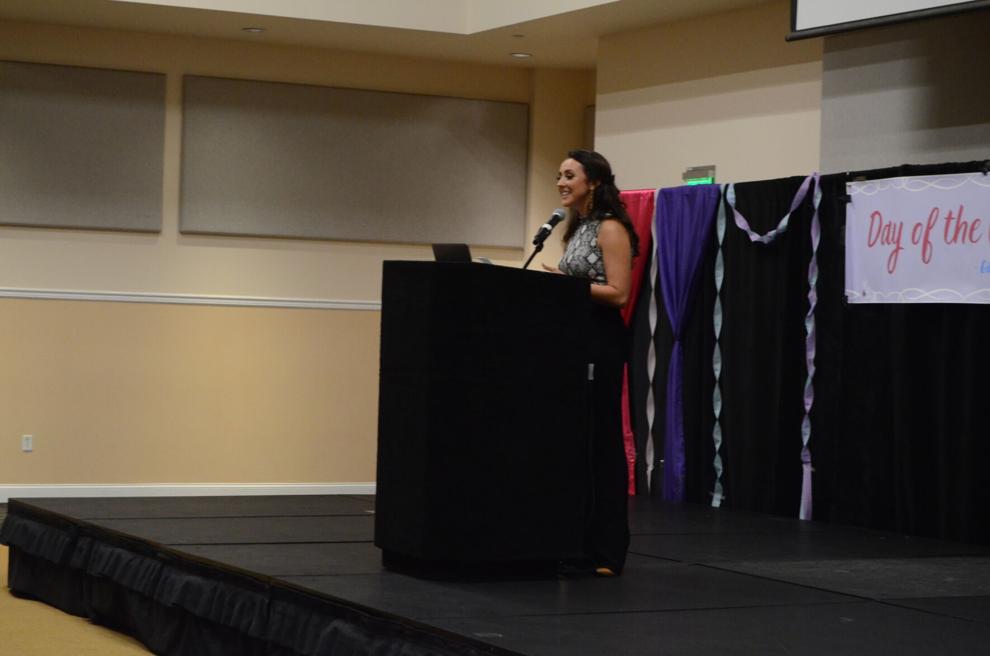 Leila Sabet served as the special guest speaker for the event. Sabet holds the title of Miss Florida Citrus 2020 and now works toward creating more inclusive workplaces, according to her website. Sabet said one of the most important parts of reaching equality in technological workplaces is increasing the visibility of women leaders within the tech industry. 
"It's hard to be her if you can't see her," Sabet said. "Own your feminism for the strength that it is, and don't be afraid to take up space." 
Sabet said although vulnerability is seen as a weakness, women should consider it a strength in workplaces dominated by male voices. 
Among the clubs at the event was Crown to Crown, which promotes excellence among young women at the local level through mentorship programs and community service events, according to its website. Brianna Taylor, senior health sciences major and secretary of Crown to Crown, said celebrating women in fields of technology will shrink the gap in gender equality even further.
"Showing young girls these women who look and act like them that are in positions of power is so important," Taylor said. "It can help them realize they can reach that point of success too."
Sankar said students who attended the event went home with more knowledge about how they can improve gender equality at UCF and more confidence in taking on the world as women.
"I feel like we're making a little bit of a difference every day," Sankar said. "It may not be quantifiable, but being able to educate our community in this way is really important."