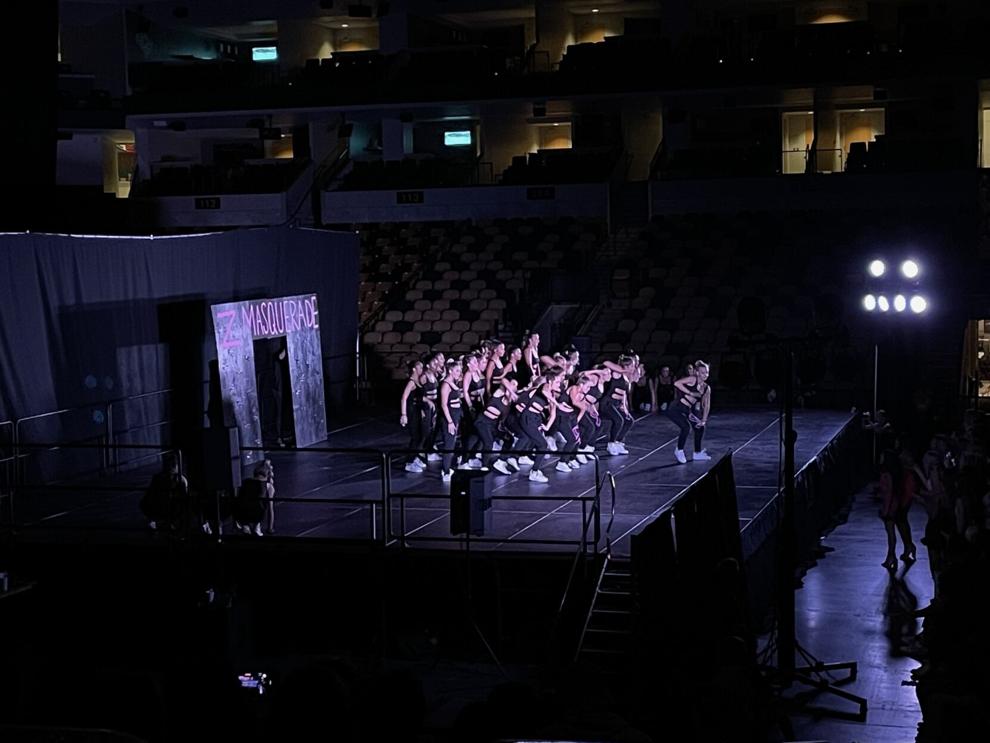 UCF Greek Life raised thousands of dollars for breast cancer awareness with Zeta Tau Alpha's annual dance competition Wednesday. 
Zeta Lip Sync is ZTA's main philanthropy event, a yearly competition held among UCF sororities and fraternities at the Addition Financial Arena to help raise money for breast cancer education and awareness. Organizations from the Greek community join UCF dance clubs, such as RUKUS Entertainment and the Rhythm of the Knight tap dance team, to perform onstage. 
In the end, Delta Delta Delta and Delta Upsilon won, but the event was about more than just the competition. Shannon Garcia, ZTA vice president of philanthropy, said she loves watching the community come together for this cause.
"We all work together for one common cause and that is donating toward Breast Cancer Education and Awareness," Garcia said.
Breast cancer is currently the most commonly diagnosed cancer — and the second-leading cause of cancer death — among women, according to the Centers for Disease Control and Prevention, with about 255,000 recorded cases and 42,000 deaths among women each year. Garcia said her passion for her role developed at an early age when her aunt had breast cancer. Luckily, she said, the cancer was caught early on.
"Philanthropy impacts so many lives," Garcia said. "If we can simply raise awareness about getting the proper testing done and catching the cancer early on, then we can work together to save lives."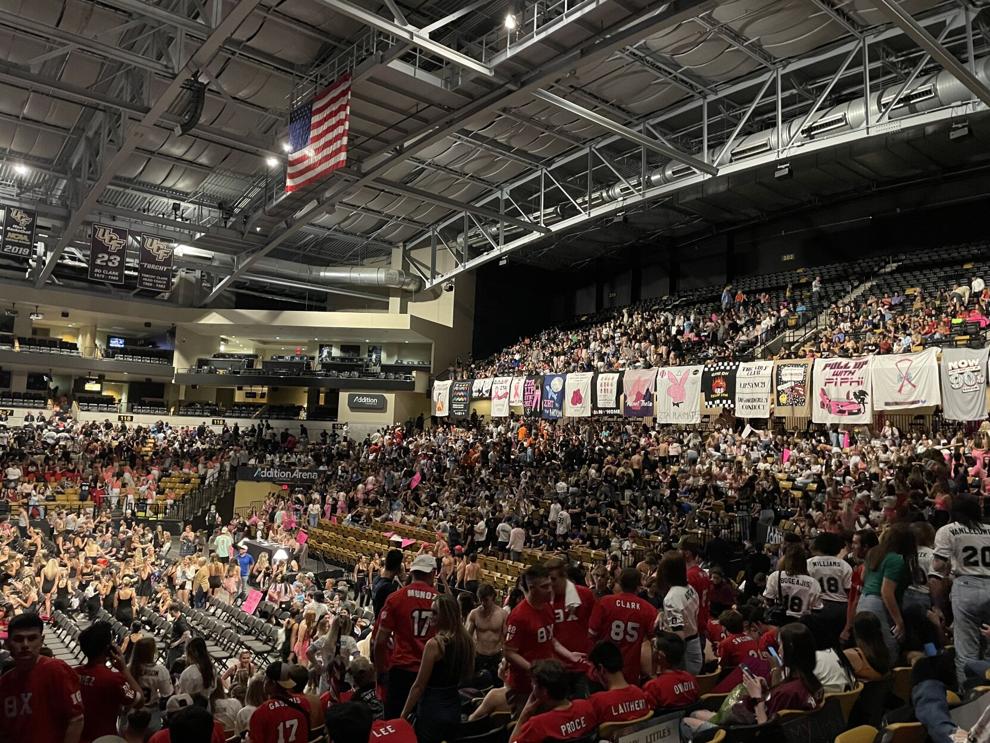 Even before the competition started, there was already a long line out the door. Inside, while only half of the arena was being used, most of its seats were filled by performers, students and parents.
UCF senior Rileigh Adkins performed for the Delta Zeta sorority. She said it was her first year experiencing Zeta Lip Sync in person because the event was held virtually last year due to the COVID-19 pandemic.
"Being able to finally come back together and raise money for a good cause has been an amazing experience," Adkins said. "Everyone is involved to help raise money and reach their goal." 
The goal this year was $100,000, according to ZTA's CrowdChange fundraiser page. Leading up to the competition, students were invited to donate a dollar and sign a banner to "kiss away" breast cancer at Zeta's Kiss Away Booth near the Reflecting Pond Monday. Restaurants such as Castaway's Sports Bar and Grill, Blaze Pizza, Jerimiah's Italian Ice and Island Wing Company also participated, donating part of a customer's bill if they said they were there for Zeta. 
As of publication, the Zeta Lip Sync 2021 fundraiser has raised $84,684 in donations.
"It feels amazing being part of something bigger than myself," Garcia said. "I feel so honored to be able to put on this event this year."