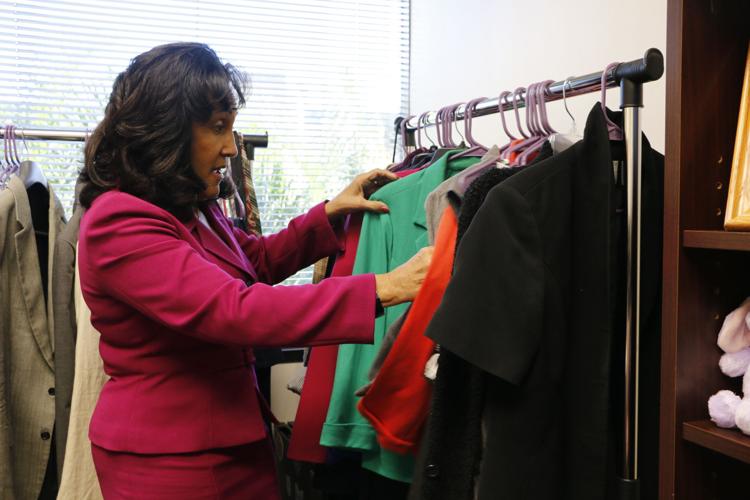 Racks of clothing line the walls of UCF instructor Dr. Carole Ann Creque's office in the College of Business Administration I building.
Earlier this fall semester, Creque approached Dr. Jim Gilkeson, chair of the Integrated Business department, with the idea of starting a lending library of business attire for students at the College of Business.
Through her latest initiative, students can borrow business attire, including a variety of blazers, blouses and pants received from donations from faculty members, among others, at no cost.
"I started Creeky's Closet to help students envision themselves looking different — to look the part of a grown up," Creque said. "That is my goal."
During the week, Creque schedules appointments with students through email to visit her office in Business Administration I and try on clothing.
"I figured that students need to understand that if you want to be taken seriously, you've got to dress the way the business world dresses," Creque said. "Whether it be in sales or management, you've got to dress the part."
As part of their grade, students are often expected to dress professionally during presentations in business classes. Over the last several semesters, Creque began to notice students struggle to dress up for their class presentations. 
"We are business people, and the first impression counts," Creque said. "When people see you, they make up their mind in a couple of seconds whether they want to listen to you. The first thing is your appearance – that is what opens the door for you."
While Creeky's Closet began as an experiment, it has grown steadily as students and faculty at the college are encouraged to bring in old articles of clothing for donation.
"I've donated. I went through my closet and pulled out a bunch of stuff I wasn't using, and so I brought that in," Gilkeson said. "And I've had moments of helping young men learn how to tie a tie, because not everybody these days knows how to do that."
After borrowing from Creeky's Closet, students are to return clothing following their presentation or interview the same day. Creque then takes the clothes to be washed and ironed on campus after each use.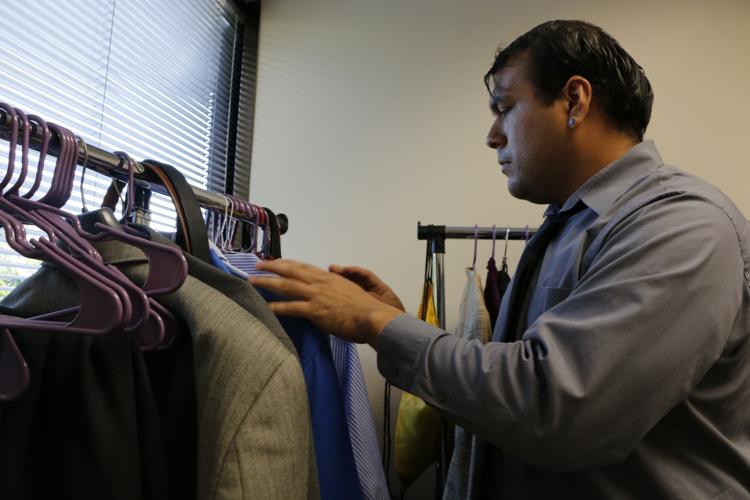 Junior integrated business major Gonzalo Velasquez said he first heard of the initiative during Creque's integrated marketing class, suggesting it for any student without the proper attire.
"Growing up as a young kid, you recognize suits mean business, and business means money," Velasquez said. "It's the culture of business. Getting used to it is something that is very important, I think all students should take advantage of it."
After emailing Creque, Velasquez scheduled a visit to her office and tried on a few different pairs of jackets and pants for a class presentation later that day. 
"Her collection has only grown," Velasquez said. "When I used it today, she had an even larger selection. There are definitely way more options than there were before."
Upon moving to the U.S. from the Netherlands, UCF exchange student Julie Habats realized she did not bring business attire, such as a blazer, for class presentations.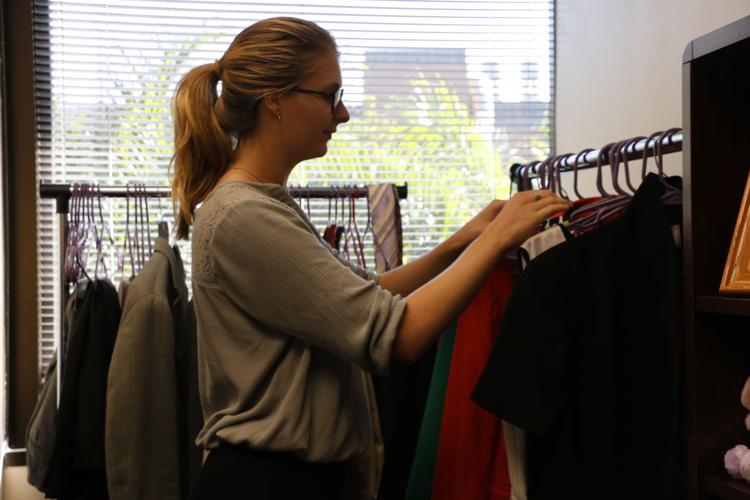 "I didn't know they would require it," Habats said. "So it was useful to have [Creeky's Closet] because otherwise I would have no idea how to get it. I think especially for people that have to do presentations and really don't have the money or clothes."
As Creque's office became more and more loaded with racks of clothing, she was granted a second spare office. There, business students can browse through more options and try them on privately.
At the end of this year, Creque plans to evaluate the success of her initiative by measuring how many students checked out clothing for various purposes.
"This is not about whether you are rich or poor," Creque said. "This is about 'Hey, if you need a jacket come borrow one and look the part.' I want students to always think about looking the part."