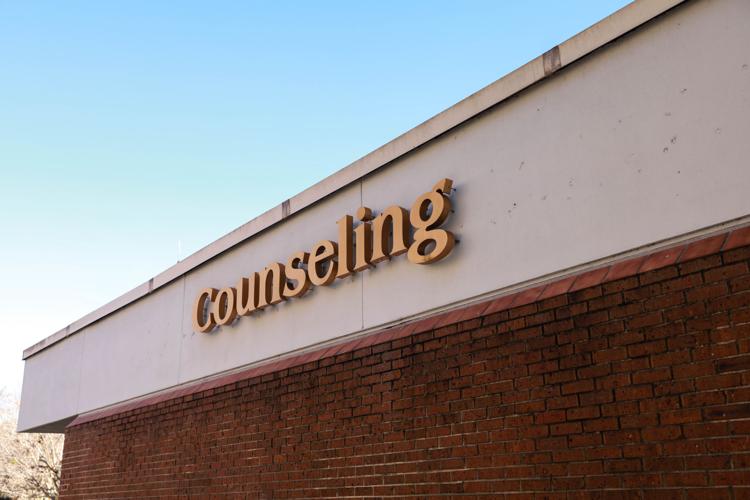 Feeling restless, Sharda Rambarran said she decided to order a basmati roll to-go at a local Indian street-food restaurant.
While she waited for her food to finish cooking, Rambarran said she found herself discussing with the owner of Kathi Rolls the differences between Indian and American school systems in-depth for 20 minutes. It was then that she said she realized just how restless she had become. As a self-described extrovert, Rambarran said conversation felt "like a forbidden fruit" after weeks of isolation.
"Wow, I really crave human interaction this much?" Rambarran said.
Under normal circumstances, Rambarran, a junior interdisciplinary studies major, said she does not usually struggle with her mental health. The COVID-19 pandemic, however, has negatively affected her mental health in ways that she said she is not used to dealing with.
Rambarran is not alone. There are many UCF students who are struggling with their mental health during the pandemic and, while it can be stressful for some who are unused to struggling, it can be even worse for students who struggled before the pandemic, CAPS Director Dr. Karen Hofmann said.
Before the pandemic began, the number of students CAPS was serving was already on the rise, Hofmann said. Since the pandemic, Hofmann said she has seen students struggle with issues such as isolation, anxiety over a lack of control and routine, and depression.
"When this hits, it hits us into the core of our existence," Hofmann said. "I mean, this is a big existential crisis and it is hard to process what this means, so a lot of us start with kind of shock and denial where we either don't know what to do or are waiting for somebody to kind of give us direction."
Senior psychology major Huda Ismail said that all of the negative emotions that she has experienced as a result of the pandemic have exacerbated her already-present struggles with mental health.
Ismail said she experienced issues with her mental health for a while before deciding to dive in and join UCF's Active Minds chapter as a sophomore. UCF's Active Minds is part of a larger national organization that advocates for mental health awareness on college campuses, Ismail said. She said the club gives her brain something positive to focus on, and she now serves as president of it.
Now that there is a pandemic, however, Ismail said it has been more difficult to maintain the structure her brain needs to be healthy.
"I'm in that boat right now where it feels like an overwhelming amount of workload, so I'm just going to be like 'No, I don't really want to do this and instead I'll just sleep the whole day away,'" Ismail said. "And when you get into that mindset, you kind of fall into this whole pattern of 'well, I'll just wake up, watch Netflix, eat something and go back to bed because really what's the point of this?'"
She said the support network of Active Minds helps her deal with these feelings, and she is grateful for all of the messages she receives from members who reach out and make sure that she is feeling okay and for their understanding if she doesn't respond immediately.
Active Minds has also been a supporter for other students during this pandemic. Ismail said she has seen an increase in students reaching out to the club on KnightConnect and Facebook. Some, she said, wanted to join while others just wanted someone to talk to.
Hofmann said CAPS was serving 8% more students than last year before the pandemic began. Since the pandemic, she said CAPS has actually seen a decrease of about 30-50% of students who they were serving.
Reasons for this decrease include students going back home to parents who are not informed of their therapy, students needing extra time to adjust, students feeling better after returning home, students not wanting to use teletherapy, and students who were out of state and had to terminate therapy due to rules at the time, Hofmann said.
For the students who are struggling at home, Hofmann left some parting advice.
"Take some time to let yourself feel what you're feeling and what is hard about this," Hofmann said. "And give it voice and then talk to others."
As for Rambarran, she said she has noticed her need to speak to strangers has spread to cashiers at Publix after her sister pointed out her habit.
"When I meet someone other than like my mom and sister," Rambarran said. "I'm apparently just a non-stop chatterbox."