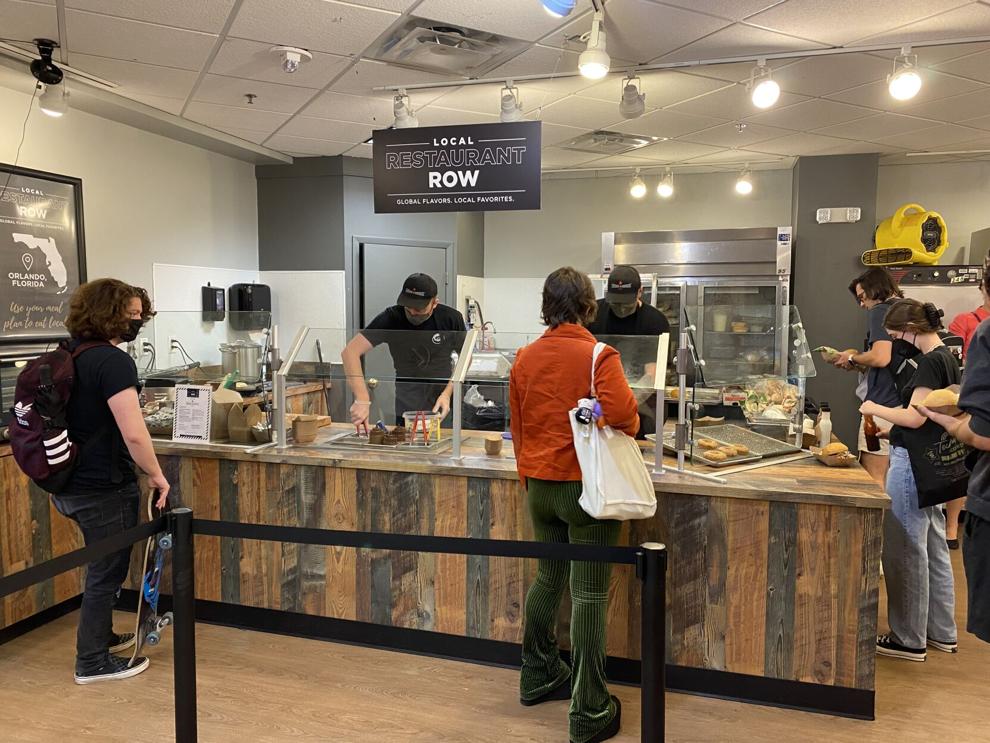 It could be the mix of savory brisket and sweet pastries one day, or the aroma of authentic Italian meatballs the next — at Knightstop, you never know.
As students venture into the convenience store inside the UCF Student Union, they may be presented with any number of inviting smells, as numerous vendors come and go from the popular location. 
It's all part of UCF Dining Services' Local Restaurant Row promotion, which invites local restaurants to campus to serve up their finest for the student body. Dining Services Director Heather Fisher said she is excited for the opportunities the program brings for restaurants, vendors and students.
"(Students) don't have to leave campus," Fisher said. "They can come and get something that isn't Chick-fil-A. ... They get actual food-food.
"I know if my daughter was on campus, I'd want her to come to something like this," she said. "'Don't use your dining dollars on junk food; come and get mom food.'"
Ian Russell, founder of Smoke & Donuts, said he believes in cooperation over competition when it comes to local restaurants.
"We're all small businesses that are busting our tails to bring the best product to market," Russell said.
The feeling was mutual for Isabella Morgia, chef and co-owner of The Meatball Stoppe. Morgia, alongside her husband, Jeff Morgia, praised Smoke & Donuts for helping them set up shop at Knightstop.
Morgia said her restaurant had an edge over the competition, citing their use of traditional Italian cooking methods over Italian American methods, such as freshly preparing a roasted tomato sauce in lieu of using a common marinara sauce. She said it was important to have an impact on UCF students and the general public with her food. 
"Our mission is to touch people where it matters, especially today," Morgia said. "There's so many hurting people, and if I could wrap my arms around them ... to be able to make them feel so welcome, to show them that we care."
Morgia said knowing one's local restaurant owners can make a difference. 
"Those people can't tell you one restaurant in Orlando that they know the owner of, that they've actually had the owner sit down and talk to them," Morgia said. "It's truly our mission to be able to bless our customers."