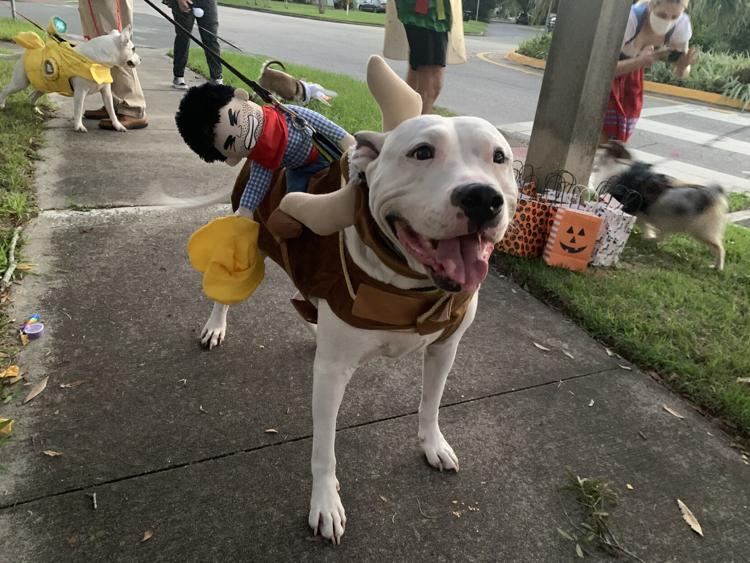 Spooky music filtered through pets' and owners' ears as Halloween candy and goody bags were handed out to children, while dogs munched on crunchy dog treats and sipped from ice cold water bowls. 
On Friday, Oct. 30, the Colonialtown North neighborhood in downtown Orlando hosted a socially distanced pet costume contest at 7 p.m.
The pet costume contest, known as "Spooky Poochie," featured pets from all over downtown Orlando at the Colonialtown North Neighborhood roundabout. Pets gathered with their owners to celebrate Halloween early with unique costumes like prisoners, submarines, Disney characters, butterflies, ladybugs and more. At the end of the night, the three best costumes won prizes including a $50 gift card.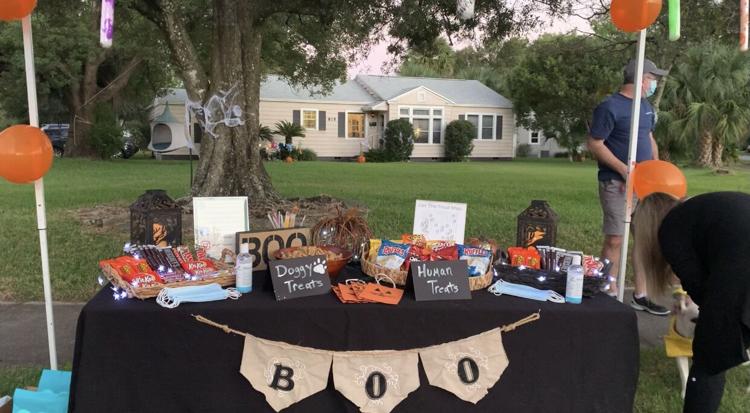 Patty Sheehan, District 4 Commissioner in Orlando, said she lives in the neighborhood and was excited to attend the event, especially with the socially distanced guidelines.
"I came out here tonight with my dog to celebrate Halloween and showcase that in the community we really can still have a good time celebrating the holiday even during the pandemic," Sheehan said.
Members of the Colonialtown North Neighborhood Association reminded attendees to stay at least six feet apart, offered up hand sanitizer and even encouraged people to wear masks with the use of their costume-related Halloween masks. 
Roby Parker, treasurer of the Colonialtown North Neighborhood Association, said the event was one of the biggest turnouts they have had since the pandemic first started.
"It's great seeing the Orlando community come together again," Parker said. "We have something for everyone; adults, kids and even pets."