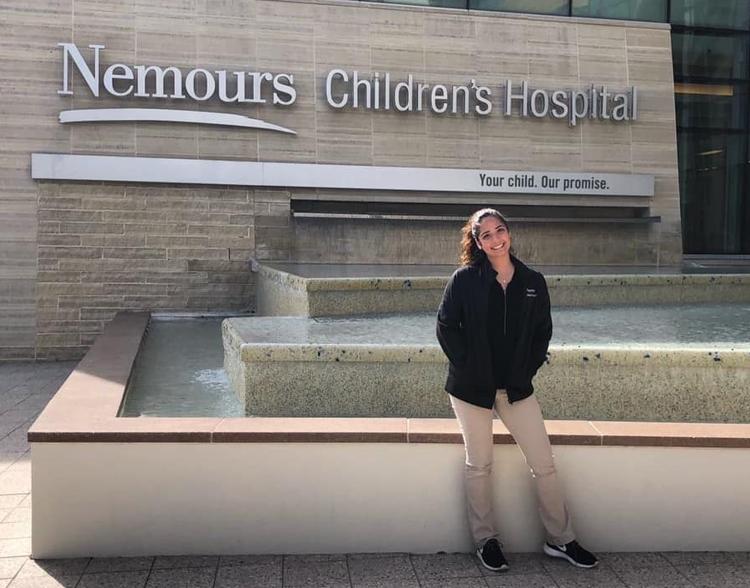 The COVID-19 outbreak has put a halt to college internships, and many UCF interns feel they are missing out on hands-on learning experience.
UCF's Office of the Vice Provost and Dean sent out an email on March 18 encouraging employers to transition to remote working or co-op experience for the rest of the spring semester.
Senior health science major Miranda Greene said that online work is not helping her towards becoming an occupational therapist.
"I'm not getting real world experiences working in a hospital environment anymore," Greene said. "Instead, I'm getting online busy work like articles and mini quizzes." 
Before the coronavirus outbreak, Greene went to her internship with Peds Academy at Nemours Children's Hospital every Wednesday.
Senior social work major Jenna Bailey said that she is required to have a certain amount of hours by the end of the semester and is concerned that she will not reach that now that the internship is over.
"We're suppose to have 420 field hours by the end of the semester," said Bailey. "I only have about 308 hours."
Bailey also feels that she may be at a disadvantage when entering the workforce because she will not have completed a full amount of hands-on learning. 
"My biggest fear in all of this is getting into my career and not having the same amount of experience as others." said Bailey.
Lindsay Hudock, an Advertising/Public Relations instructor, said students were concerned about the status of their internships. Hudock said she encourages interns to reach out to their employer to see if they can complete their internships remotely.
The university is working alongside employers to figure out an alternative way for students who are unable to complete their internships remotely because they're centered around sports or events, Hudock said.
If interns do not have internet access to complete their internship remotely, Charter Communications is providing free wifi for 60 days to college students who do not already have a Spectrum subscription, according to a tweet by Spectrum News 13 on March 17.
Beginning today, Charter is offering free broadband and wifi access for 60 days to families with elementary school or college students who do not already have a @GetSpectrum subscription: https://t.co/VjTr77KEkB

— Spectrum News 13 (@MyNews13) March 16, 2020
"We will figure out how to get you all through this with your credits intact," Hudock said. "We will not let something like this get in the way."