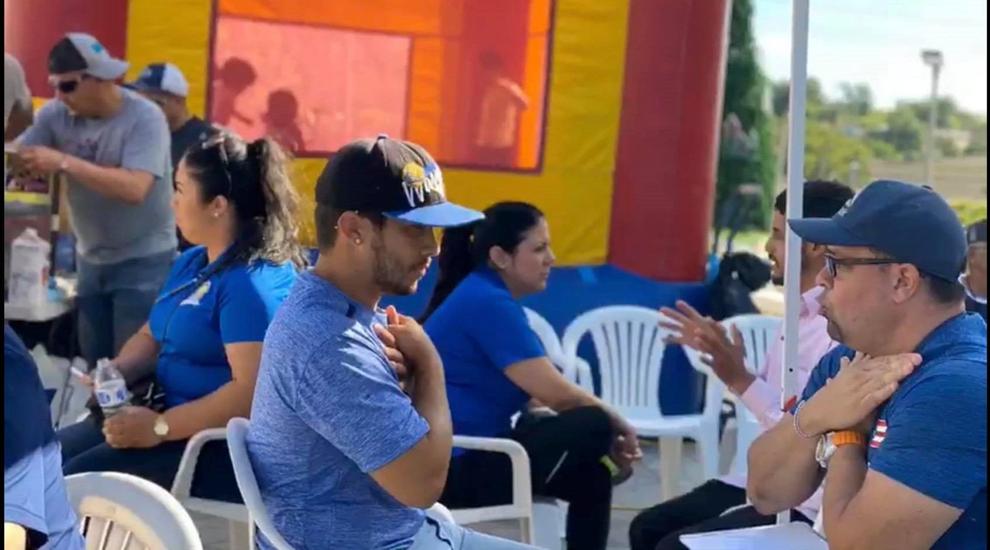 Unable to catch a break after a series of unprecedented events, it seems to some like the nightmare for Puerto Ricans will never end.
When Hurricane María hit in 2017, the island wasn't ready to take on such a titan. Devastating everything in its path, María left Puerto Ricans off-the-grid and in a blackout − a darkness that would last, for many, up to 18 months when power was finally restored, according to the Associated Press. 
According to the Puerto Rico Seismic Network, the island has not severely suffered from an earthquake in over a century. However, earthquakes started to rumble in late December and left a trail of turmoil and destruction. 
Now, UCF Restores and other organizations in the Orlando community are reaching out to help. 
UCF Restores is UCF's mental health research clinic. Licensed clinician at UCF Restores, Yemanja Krasnow, said Puerto Ricans are going through a collective form of PTSD.
"Everything that came after [Hurricane María] didn't help, and it all added to the stress of it happening again," Krasnow said. "It's those symptoms of PTSD, that fear, that hyper-vigilance now, being in a house that you don't know if it's gonna fall on top of you every night."
Kranow said she treated several Puerto Rican families and UCF students who moved to Central Florida as a result of the displacements of Hurricane María in 2017 and 2018. 
She said UCF Restores is already in touch with several local community organizations to prepare for a new wave of displaced families from Puerto Rico after the recent earthquakes because "they are already coming."
Through the use of "exposure therapy," UCF Restores hopes to treat symptoms of anxiety and depression that come with disaster, which Krasnow said is the next step to returning Puerto Ricans back to a sense of normalcy. 
"The idea is to have them immersed in the trauma, so when they are out there − and know it's hurricane season, for example − they don't have to have panic attacks," Krasnow said. "They can feel a little distressed, I mean, they know it's a trigger, but they don't allow for past trauma to define who they are." 
Hispanic Family Counseling in Orlando is trying a different approach to help Puerto Ricans by reaching out to the people on the island directly. 
Hispanic Family Counseling is a trauma therapy and suicide prevention group that provides mental healthcare services to the Hispanic and Latino communities of Central Florida.
"It's been just too much for them," said the center's executive director, Denisse Centeno-Lamas. "And though we experience anxiety watching them from here, we are more apt to provide help because it's not the same as being there and living through it." 
After Hurricane María, Centeno-Lamas said she received several calls requesting mental health resources, so Hispanic Family Counseling began treating Puerto Ricans in both Florida and on the island.
"There is a great need for mental healthcare right now on the island," Centeno-Lamas said. "It's not just about a roof, a bed or food."
She said even those lucky enough to still have homes struggle to perform their daily routines like showering or using the bathroom, in fear that the earthquakes will start once they're vulnerable. Centeno-Lamas said these are clear signs of PTSD.
To make matters worse, she said the mental healthcare professionals on the island can only be of so much help because they also experience trauma and loss and need help as well.
"It's a collective trauma they're experiencing on the island," Centeno-Lamas said. "That's why I think it would be very beneficial to them if we, who are [in Central Florida], went there to help in everything we can."
Hispanic Family Counseling set up three teams of licensed psychologists, doctors, and trauma and crisis experts, to fly out to Puerto Rico. Two flew out in January, the other in February and they have plans to send more, Centeno-Lamas said.
The teams are lead by Dinelsa Morales, a doctor of family therapy and counseling. The mission is to stay a few weeks to offer mental health programs for all ages. 
The programs include group therapy, prayer and individual sessions for adults, as well as games and bounce houses for children to help them feel normal and relaxed, and other more conversational approaches for teens.
Although she said she is optimistic, Morales said she understands the limitations that come with helping people who are going through trauma and are still being treated. She said they are not only going through a collective trauma but an "active" trauma, as well. 
"We cannot determine when these events they're living will end," Morales said. "Without an expiration date, it will be hard to provide each person with a full and total sense of security or a complete decrease of the terrors they perceive in their current environment."
Centeno-Lamas said they are preparing to send more aid in the next few weeks. Although helping survivors on the island was a beautiful experience, she said there is still work left to be done.
Krasnow said UCF Restores will be ready to receive and help our Puerto Rican neighbors should they decide to seek peace here again.