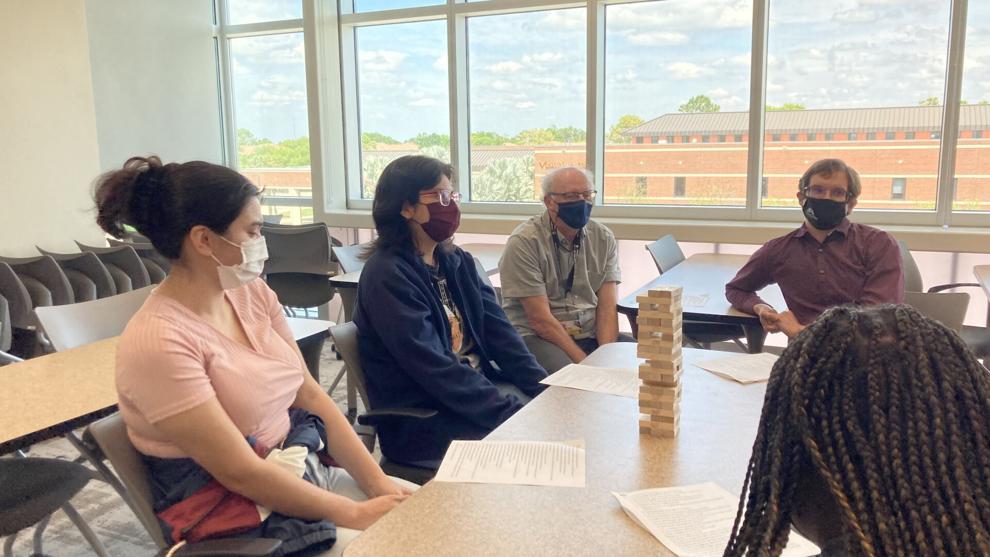 Café Francophone is being held in person once again since the COVID-19 pandemic shut it down in 2020.
The main goal of the café is to help students engage in everyday conversations as opposed to the high-level conversations they learn in their classes. Julie Pomerleau, a UCF French instructor, has been the host of Café Francophone for the last four years. 
"I had a student tell me they could talk about advanced topics, but they could not talk about opening a door handle," Pomerleau said. "The more you force yourself to practice, the more you'll learn."
Ever since the café started, it was always held in person. However, in the beginning of 2020 with the COVID-19 pandemic, Café Francophone was moved to Zoom.
Although it was a different setting than normal, Pomerleau said that the group attending Café Francophone still continued with the same activities as usual. In the Zoom calls that were previously held, attendees would engage in conversation, play different vocabulary-learning games and even incorporate French music into the calls.
Once UCF lifted its restrictions on campus, Café Francophone was back to being held in person.
"I did hear [about it] through Webcourses last spring," said Francisco Del Prado, junior French and Francophone studies major. "I was excited for the fall when they were gonna resume it."
Del Prado, who is working on his second bachelor's degree, has a history with learning French. He has been studying the language since 2004 when he started high school.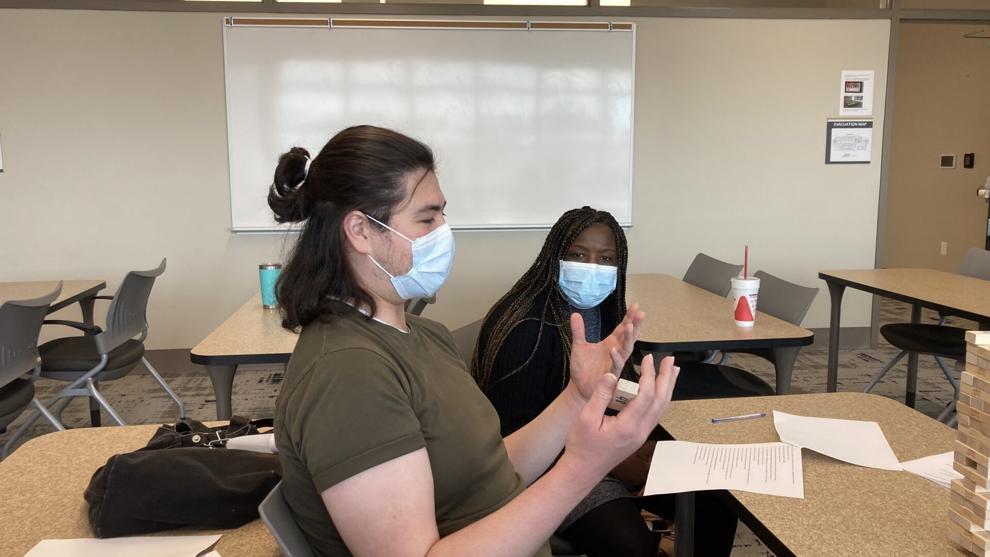 After finishing high school, he said he had stopped learning French until almost a decade later, when he decided to continue to learn the language at Alliance Française, an organization in Downtown Orlando that offers language classes and cultural events.
He said once the pandemic hit, he had to stop attending those classes. Del Prado resumed learning French online at UCF during the pandemic. He said that his main goal here is to improve his communication skills and maybe move to France one day.
Regarding Café Francophone, Del Prado said he strongly recommends it to any students looking to improve their speech.
"I think it's great to have that resource for students," Del Prado said.
Sophomore political science major Claudette Medina said she also wanted to improve her French post-pandemic. With a minor in French, she decided to attend Café Francophone once it was back with its in-person sessions.
"My French professor sent out an email," Medina said. "I looked at my schedule, and I was like "OK, I have enough time for this.'"
French is one of the many languages Medina has under her belt. She also speaks English, Mandarin, Italian, Spanish and Portuguese. Medina said that she will be attending Café Francophone as much as she can in the future to improve her French.
"You hear the conversation in the background?" Medina said in reference to the conversation Pomerleau was having with another student. "I wanna be able to do that."