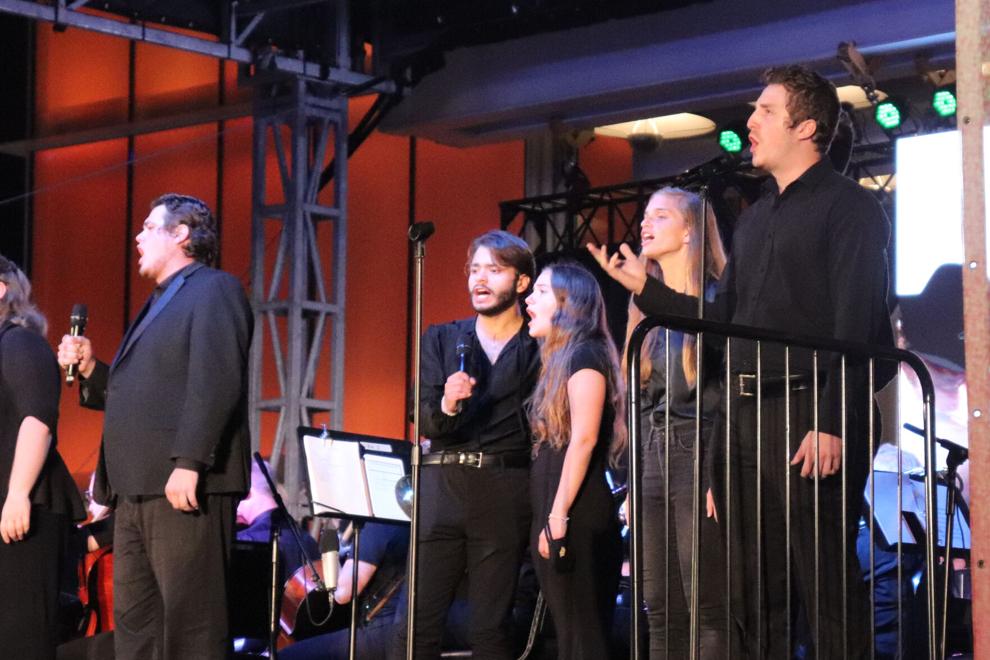 From performing music together in Italy, Spain, England and New Orleans, three UCF students have stuck together.
Film senior Ben Geller said his favorite concert they did was with their high school choir in New York in 2017. After getting three hours of sleep in what industrial engineering junior Robert Childs said felt like a military cot, they sang at 4 a.m. at the Cathedral of St. John the Divine, the largest cathedral in America.
Their performance was during sunrise as light shined on the crucifix in the church--something that Childs said he did not feel was "real life." 
"We didn't appreciate it enough at the time," Childs said. "In the moment, it was like 'I don't want to be here because I've been up for what feels like 17 hours.' But now, when I look back at pictures, I really wish I was back there."
From their days growing up in South Florida to now, the three of them said they have been singing together for 10-13 years. Being the first to come to UCF, Geller said he convinced Childs and engineering freshman Julian Lopez to join the choir program and continue the passion that brought them together. They all performed in the first-ever Broadway on Magnolia concert Saturday at the Dr. Phillips Center of Performing Arts with UCF Singing Knights, Encore! Performing Arts and the Orlando Choral Society.
"My favorite part is the community," Geller said. "The real music is the friends you make."
Jefferey Redding, director of choral activities, said he coordinated this event with the intent to reach and educate many different communities. He said he felt that performing Broadway music would be the best way to do just that.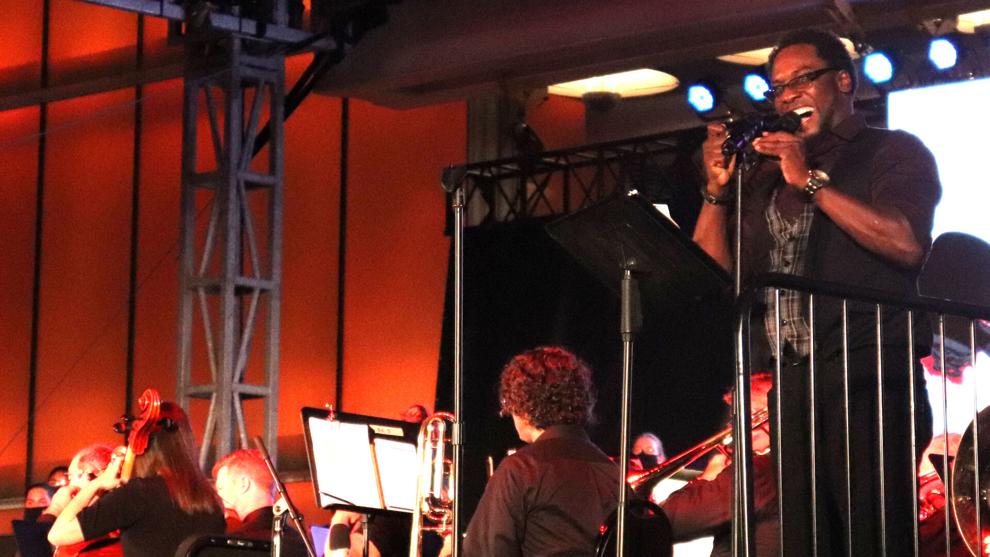 "It is so important, and it's just fun and something light," Redding said. "We do a lot of serious music; I want something that also has respect and is fun. At the end of the day, it is all about educating our kids and our community by doing different styles of music."
He said Broadway has something for everyone, something he said he noticed when he heard his students singing musical numbers all down the halls. 
For students like music performance sophomore Mary-Kelly Reimel, Broadway is different from what they are used to as a choir, she said. She said she enjoys that experiences like these are not only making her more versatile as a performer, but also bringing her closer with her classmates. 
"I think that Broadway brings a special layer to music which is a story," Reimel said. "We bond over the music that brings us these stories and touch our hearts. It's amazing how we can all be brought together by a simple, familiar tune." 
Music education junior Kaley Davis said her favorite song out of the whole production was "You can't stop the beat" from "Hairspray." She said she always loved singing but did not pursue it until her mom switched her sixth-grade schedule around to get her out of a computer class and into a choir class.
"At first, I did not want to be in choir  because I thought I would only be able to sing opera music, and at that time I just wanted to sing Hannah Montana," Davis said. "But, I loved music and reading music and singing with other people."
Since that schedule change and coming to college, Davis said she has realized that she wants to be a choir teacher.
Through doing concerts like these, Redding said he hopes that it will leave students and communities enlightened. 
"We just want to inspire our singers and our community," Redding said. "If you look at Orlando Choral Society, this is a place that is safe to do all this music, if you look at UCF, this is a place that is safe to do all this music and express yourself to learn and grow."