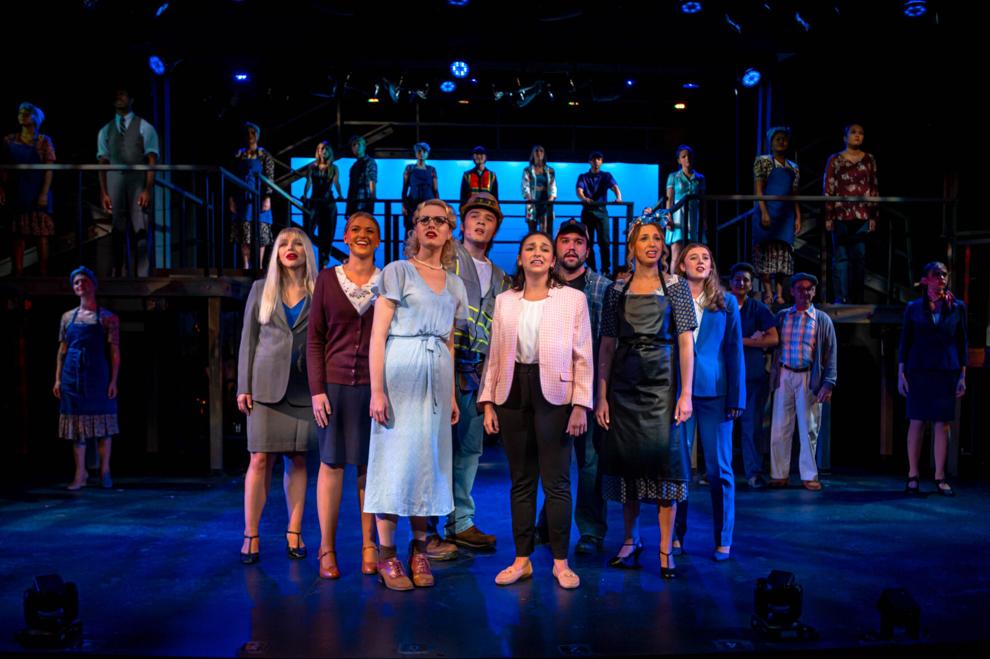 As audiences filed into their seats for Theatre UCF's performance of "Working" on Friday, there was something noticeably different about the show's environment.
The musical, which featured 36 cast members, never had a curtain drawn. Upon entering the main stage, attendees were greeted by crew members under spotlights giving last-minute directions. Student designers and managers were setting up props mere feet away from the crowd. A voice over the loudspeaker called for actor placements and lighting cues.
For head director and choreographer Earl Weaver, these intentional choices brought something to UCF he and his students had never seen before.
"For this production, we've pulled away the screen and we're showing everybody what work it takes to put on a show," Weaver said. "We get a chance to celebrate everybody in the room — from the backstage people who never get seen to the ushers who only get sent out front."
"Working" is based on a book collection of interviews that American writer Studs Terkel gathered in the 1970s. The interviews feature a sample of people from a diverse group of classes and careers, each with their own unique take on how work affects their daily lives. The play was updated in 2012 to feature more 21st-century jobs and a contemporary score by Lin-Manuel Miranda. Weaver also personalized the show by modernizing its social norms.
"I gender-swapped some roles in this show, and that's been so fantastic to see how moments are changed in the show when you put the original words in a female perspective," Weaver said. "People will see a female pilot, cop and postal worker, which visually demonstrates how some of the male-dominated areas in the past have changed in new ways."
For assistant director Tyler Simons, this particular musical sheds light on the irony of everyday exchanges. Simons said that American society has normalized the idea of a job being a person's defining trait.
"The first question people always ask after they learn your name is 'what do you do?'" Simons said. "This show is special because it takes the person out of the job and strips it down. You shouldn't be defined by what you do and that message is so relevant now."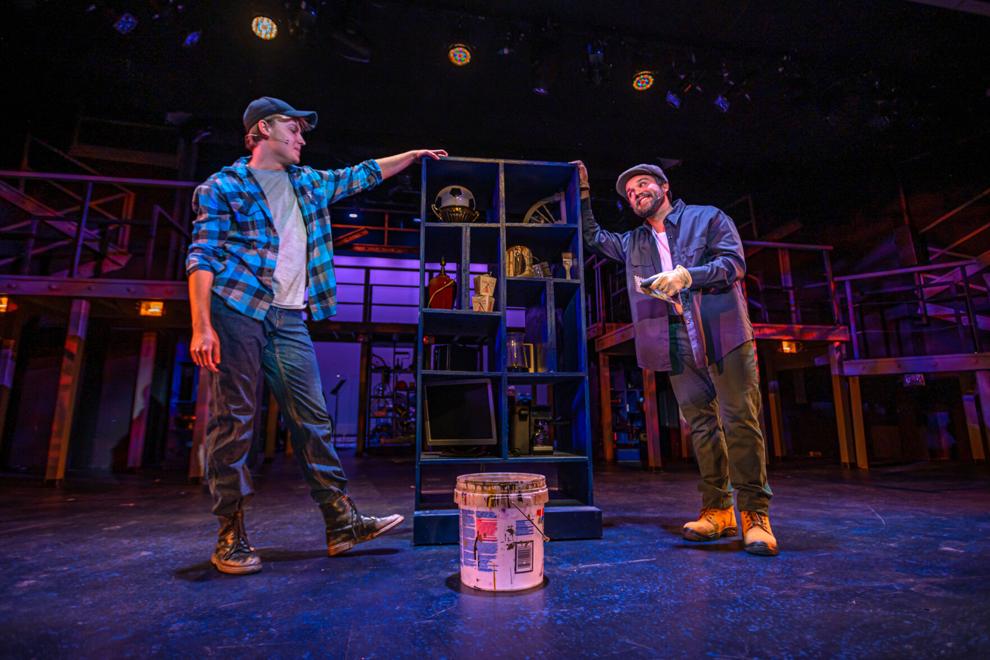 The musical, which aroused frequent laughter and piercing cheers from the audience, found a balance between being a relatable work comedy and a challenge to career stereotypes. This was evident in contrasting scenes such as a low-class sex worker and a fundraising socialite naming ways they are successful businesswomen in their own regard. A delivery boy's joyous number about being able to "keep the change" was met with a rage-filled speech from a self-proclaimed pacific journalist. For the production's student leaders, having this diverse range of character stories was essential to audience engagement.
"'Working' has a wonderful universality, so there's a character for everyone," dramaturg Amy Lacey said. "Because this show is based on real-life interviews, people of all walks of life and all industries are represented. Every single person in the audience can find someone to connect to." 
Several of these interviews were played on speakers during intermission as a part of the crew's goal to fully immerse audiences. Jessica Moore, a dance co-captain and actress in the show, said that this historical realism aspect of the play created a sense of sincerity in the acting that she had not seen before.
"I read the section about my character, Maggie, in the original book, and a lot of my song is verbatim what she said, so it feels really genuine," Moore said. "We are breathing life into these people that have already lived life. That's so special."
Lacey and Moore were among many of the student performers who worked double-duty for this show, simultaneously overseeing the show's production and acting on stage. The play is also divided into smaller, single-story scenes that often involve only one or two characters. Because of these dynamics, Lacey noticed a unique set of challenges for this play.
"The show is told in these different vignettes, so we were called to rehearsal individually a lot of the time," Lacey said. "This means the full cast didn't get to see everyone else's work until a few weeks ago, so it was lovely to see how well it came together in the end."
During the semester's rehearsals, Mother Nature also posed its own challenges for the performers. The students missed an entire week of rehearsals due to Hurricane Ian, Weaver said, which forced the tech students to double down on set-building and costume designs.
"Fortunately, we finished blocking the show literally the night before the campus shut down for the hurricane," Weaver said. "Hurricane Ian was definitely our biggest challenge, so we had to make sure we focused and plowed through when we got back together so that we would be ready for opening night a few days later."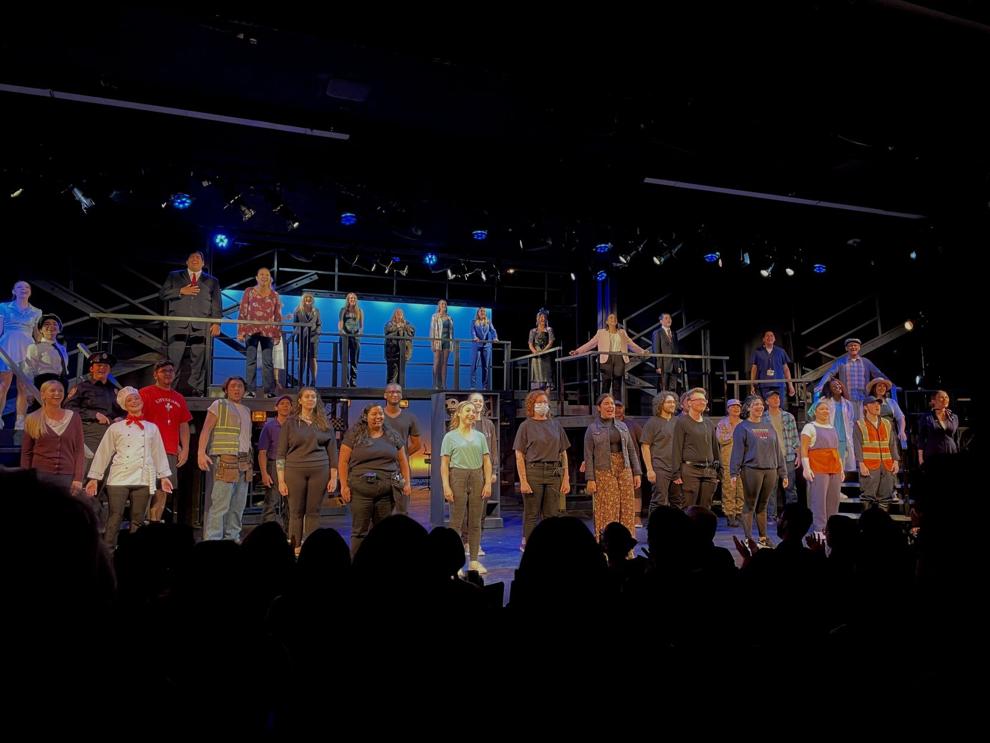 Although the hurricane affected some of the production processes, UCF theatre students are no strangers to adapting their work ethic. Weaver said the students were in rehearsals for upwards of 23 hours a week. Other production members, such as Simons, have been planning out this musical since February. Many of these members said they wished people, especially non-theatre majors, knew just how much work goes into a single performance. 
"While theatre is such a privilege and we are passionate about it, we are working our butts off every second of the day," Moore said. "Even when I'm not working on it, I'm thinking about it. Passion can take the weight off, but I am still at the Performing Arts Center from sunrise to sunset a lot of days."
This consistent work schedule and dedication are all part of the theatre group's desire to put on a show audiences will remember. For Karen Lee, mother of "Working" actress Eileen Lee, the production's commentary on education was especially relatable.
"The scene with the teacher made me laugh but also think a lot about my own life," she said. "As a teacher myself, I loved what they did in the play, and they showed a lot of the issues I know the teachers I've been around are dealing with right now."
While there was no curtain close at the end of the show, there was more than one curtain call. "Working" was unique in that it featured a final bow from both the stage actors and the behind-the-scenes crew, something Weaver wanted to add for his last show at UCF. After two decades in the theatre department, Weaver will be taking his own final bow and retiring next semester. 
"It was always a running joke for a long time that UCF's theatre program was the best-kept secret in the country," Weaver said. "Fortunately now, that's no longer true. I've seen our program grow dramatically in the last 20 years and now people know us all around the world; it's such a wonderful thing to see."
"Working" will run every Thursday through Sunday until Oct. 30.