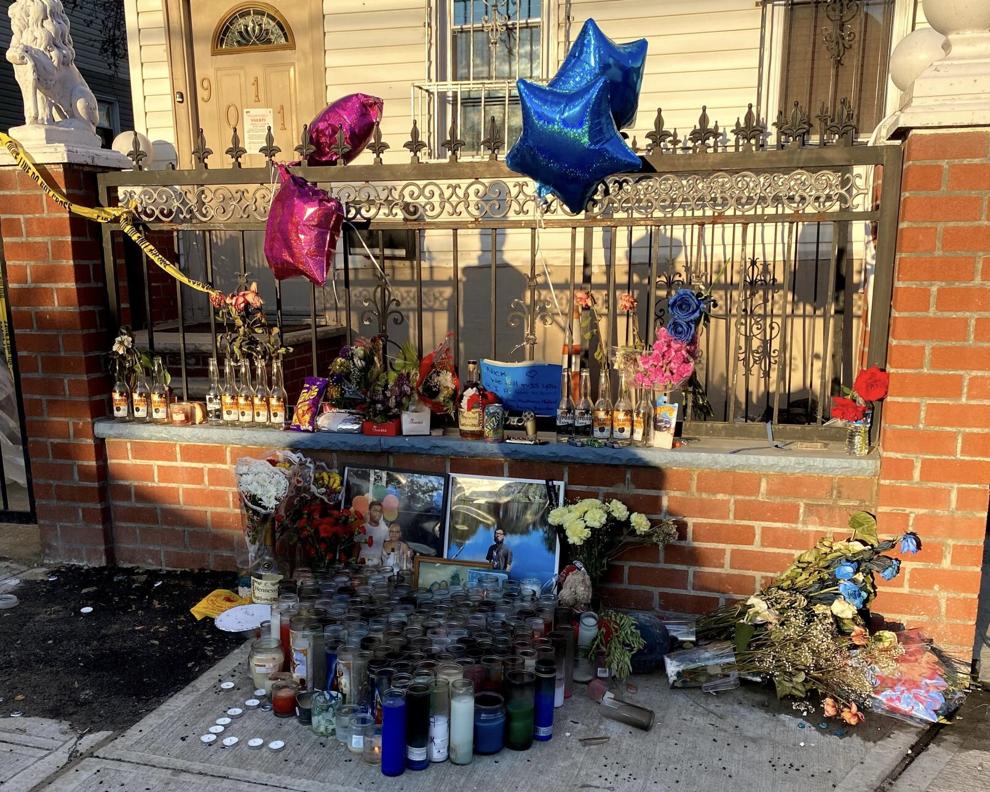 Nearly a month after one of New York City's most devastating floods, Domingo Alexius "Alex" Gomes said he is still rebuilding his life after losing everything in his Hollis, Queens, basement home.
"For five to six years we were living there, and nothing like this ever happened before," Gomes said. 
Gomes and his wife were at work the night of Sept. 1 when he received a call from his 8-year-old son, Anthony, he said. A severe storm was causing water to come into their home at an "intolerable" rate, and within only a few hours, the water inside went from 2 feet to over 5 feet high. They rushed home and tried to bail out the water with buckets, he said, but ultimately they had to abandon it to save their lives.
Despite living on 184 Street until adulthood, I met Gomes, my neighbor, only after the flood. He came to my parents' home one night asking if there were any blankets he could have. His family was sleeping on the floor while they tried figuring out where they would live now. 
Yet compared to another family that lived mere feet away, they were lucky.
When Hurricane Sandy hit New York City in 2012, I was in sixth grade. I vaguely remember being home from school, watching the news with my parents and listening to the howling wind down trees and power lines.
It didn't flood. 
Seven years later, I was introduced to the real world of hurricanes as a UCF freshman. When the university announced it would be closing due to Hurricane Dorian in 2019, I hightailed it to my Hollis home and waited out the storm that never came. This year, my home became the target of another storm.
Hurricane Ida was projected to reach the Northeastern United States at the end of August, bringing heavy rain and winds to certain areas. Unfazed, I figured it would be nothing more than a summer storm. My sister and I were basking in Orlando's humidity the night of Sept. 1 when my mother video called us; the screen was pitch black, and all we could hear was a continuous roar. 
"It's raining! Do you see how high this thing is?" my mother said, panning the phone to show us our street. Unbelievably, it had become a river, only illuminated by streetlights.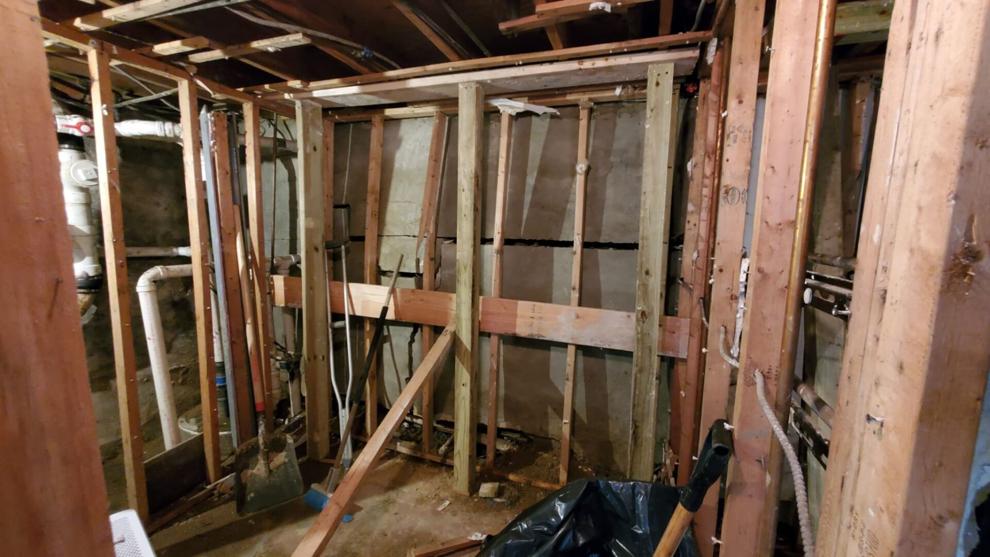 We saw cars almost submerged at a part of the street that dipped. A manhole cover had popped, and a raging fountain had formed. My mother moved to our backyard, where my father was walking through water already a foot deep. 
Throughout the night, I watched Facebook Live videos and saw photos of my Hollis neighbors in the still rising water. Just next door to our home, floodwaters rushed into our neighbor's basement with such force, they broke the door. Four to 5 feet of water easily poured in. 
The next morning, I called my mother. Not only did the rain flood our neighborhood so badly that homes and residential basements were now unlivable, but for one home in the street just behind ours, the destruction was irreversible. Premattie and Nicholas Ramskiret, a mother and son known as "Tara" and "Nick" to the neighborhood, had lost their lives.
"The water came in, and they couldn't get out of the basement," my mother said, and I started tearing up. "They drowned — next door, their basement is completely gone. I'm going to walk around and see how everyone is."
Not long after our call, Gov. Kathy Hochul, Sen. Chuck Schumer and Mayor Bill de Blasio held a press conference in front of the house where the Ramskirets had lived. They offered their condolences, blamed the floods on climate change and left. 
For the next two days, it was apparent there was no city, state or federal aid on the way. Frustrated, I called one of my friends, Movina Seepersaud, Friday evening and asked her what we could possibly do.
Saturday morning, we mobilized.
A Facebook post advertising our makeshift flood relief drive resulted in overflowing donations. All day, people showed up to my Hollis home to give cleaning supplies, bedding, personal care items, pantry items and clothes. Our humble backyard became a haven for resources.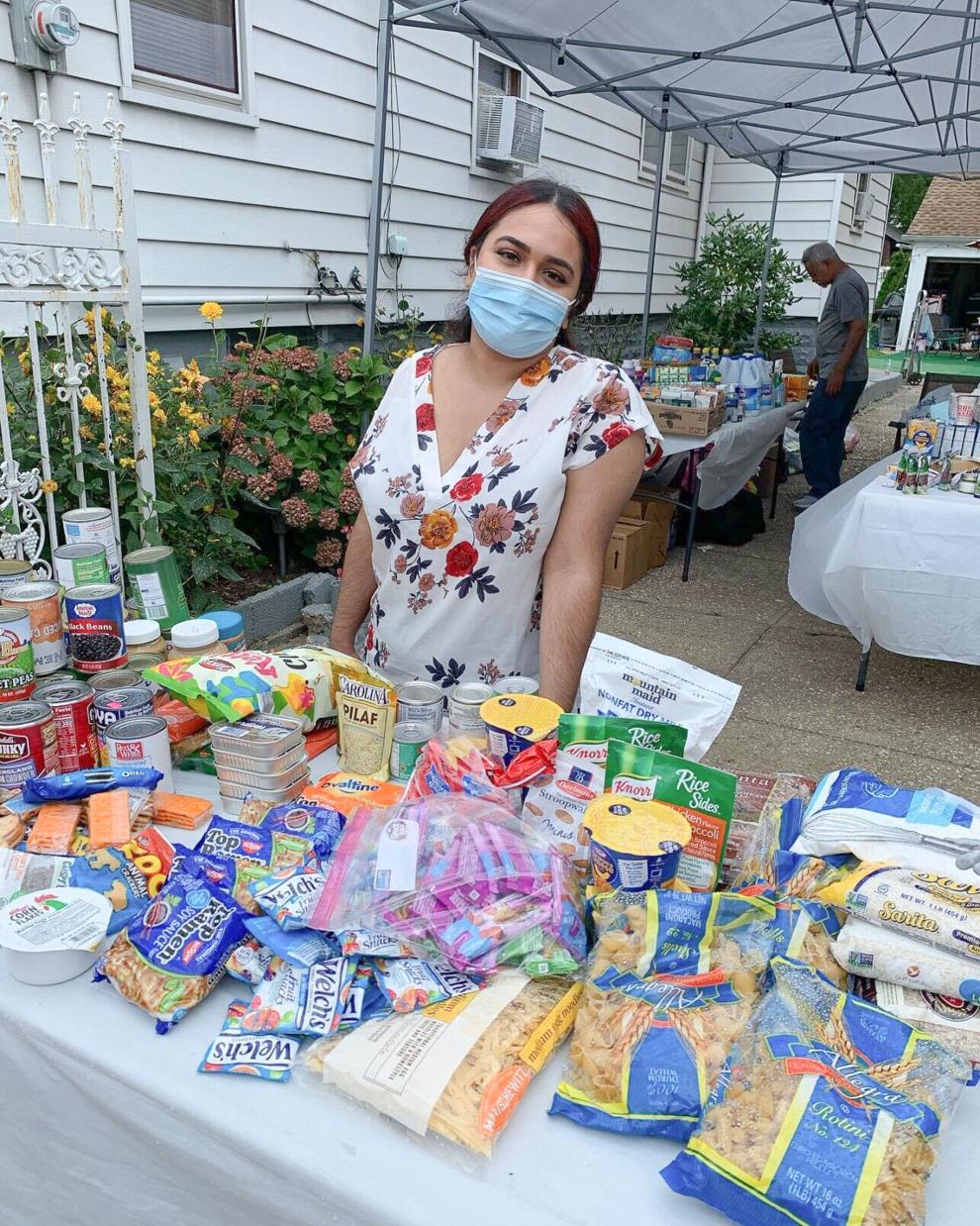 Seepersaud coordinated the drive in my physical absence, including organizing supply distribution and hot meal sponsors and walking around the neighborhood to ask each family what they needed. 
"Being a part of the drive was bittersweet because we were able to bring them things like those supplies and the hot meals because they weren't able to cook," Seepersaud said. "Some of them didn't have electricity and gas, so it was nice on our part to feel like we were helping in some way, but it was also painful to see."
On Labor Day, I flew to New York and witnessed an entire neighborhood operating as a family, bound by a common tragedy. Federal Emergency Management Agency did not show up for the first week, and residents stayed without any financial relief. What was planned to be a flood relief drive for just one day turned into five days.
"I saw families who lost everything," Seepersaud said. "They didn't have anyone around or anyone to stay with. … Mentally, I can't even think about what they're going through. 
"We can't do this on our own. They need government aid, (and) they still need proper housing."
Kishore Seunarine, a community organizer, volunteered to distribute items at the drive. The reality of the situation lay in what people chose to take, he said.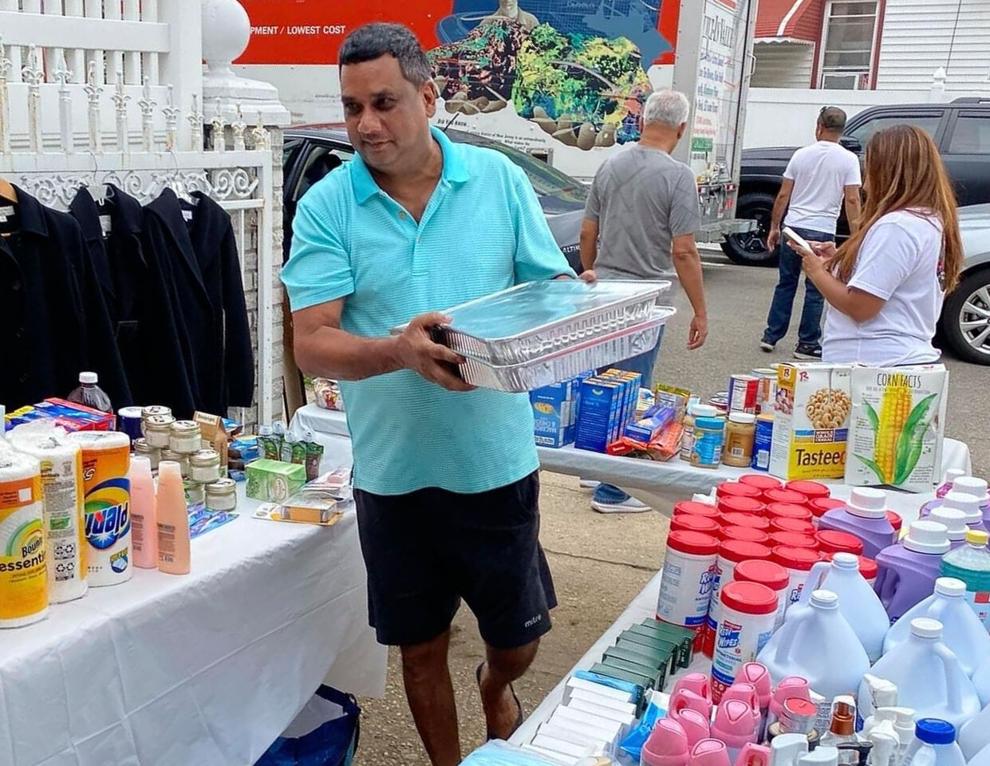 "People passed hot food to pick up a bottle of bleach," he said. "I saw people's entire lives compressed into a dumpster."
I walked down the street on Sept. 8 to deliver lunch to my neighbors, Amrisa Bhagwandin and her family, and was shocked to see their home in disarray. They were moving out.
Many families were leaving, they said, either because the flood had severely damaged their homes, or their landlords were afraid of receiving an illegal basement residence violation. But no one had a plan.
"It's figuring out how to find your life again," Bhagwandin said. "We have undocumented tenants who aren't able to apply for FEMA aid, and they're more at a giant loss of what to do. Red Cross has provided hotels for people, but some of them are far."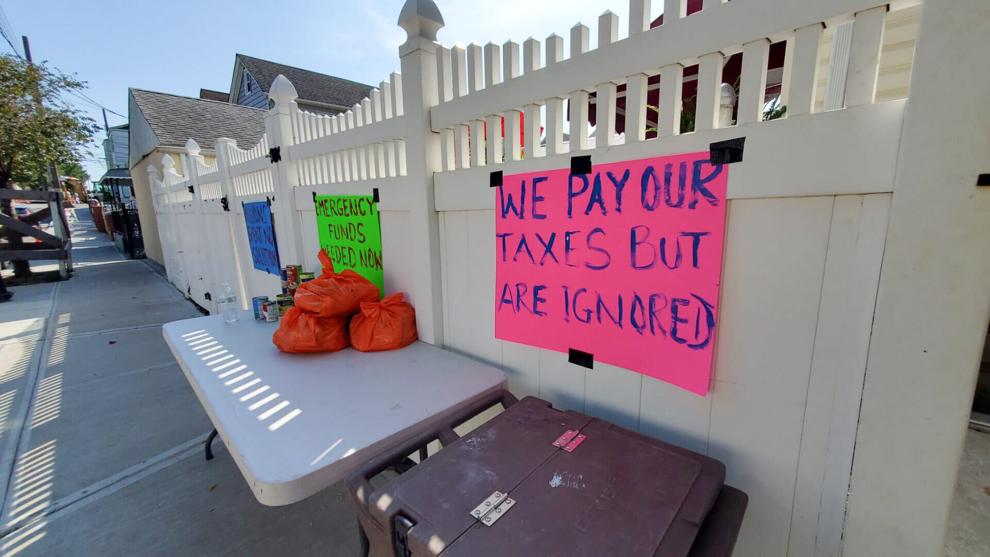 Bhagwandin and her family had lived in the area since the 1990s, she said, and witnessed houses in the area weakening as a result of long-term construction and another major flood that happened in 2003.
"Rebuilding your life takes so long," she said. "You're not even finished with your first or second loss and have to start on your third or fourth. … Our house is leaning and literally tilting: FEMA declared our home unlivable."
Today, the dozens of bottles of bleach and piles of garbage bags are long gone. The packaged meals have all been digested. The water has receded, and no substantial financial assistance has been doled out yet.
But a neighborhood is closer than ever now — bound by tragedy.
"We literally only have each other," Bhagwandin said.