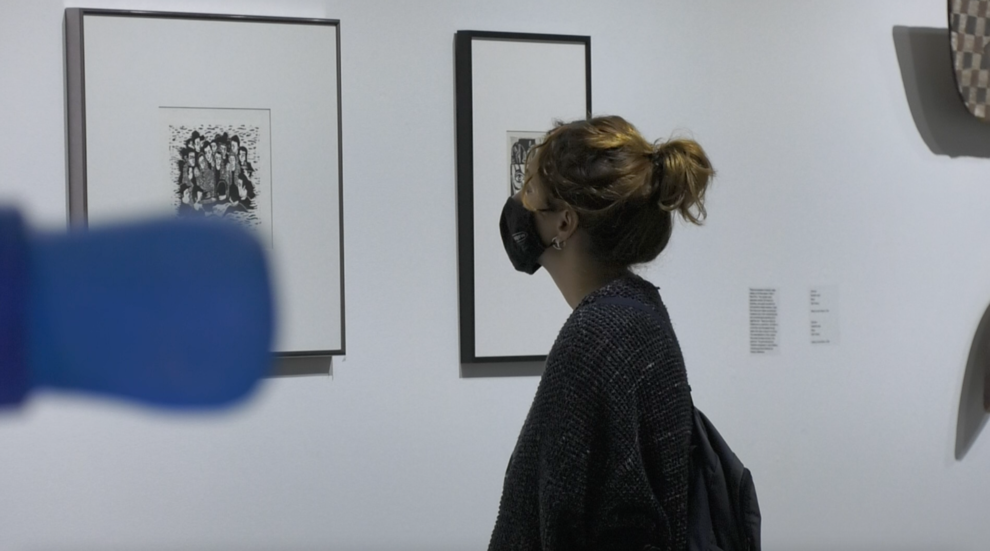 Visual arts sophomore Georgia Russell said that as her mental health changed during the COVID-19 pandemic, so did her art.
"I found myself just not enjoying anything as much as I used to and just feeling lonely," Russell said. "During this time, my art became more abstracted, as I kind of would just sit down with a blank canvas and paint what felt right at the time."
In the book "The Secret World of Drawings: Healing Through Art," Jungian analyst Gregg M. Furth wrote that an abstract drawing usually represents something that is hard to understand or an avoidance. Russell said art is her therapeutic outlet whenever she feels anxious.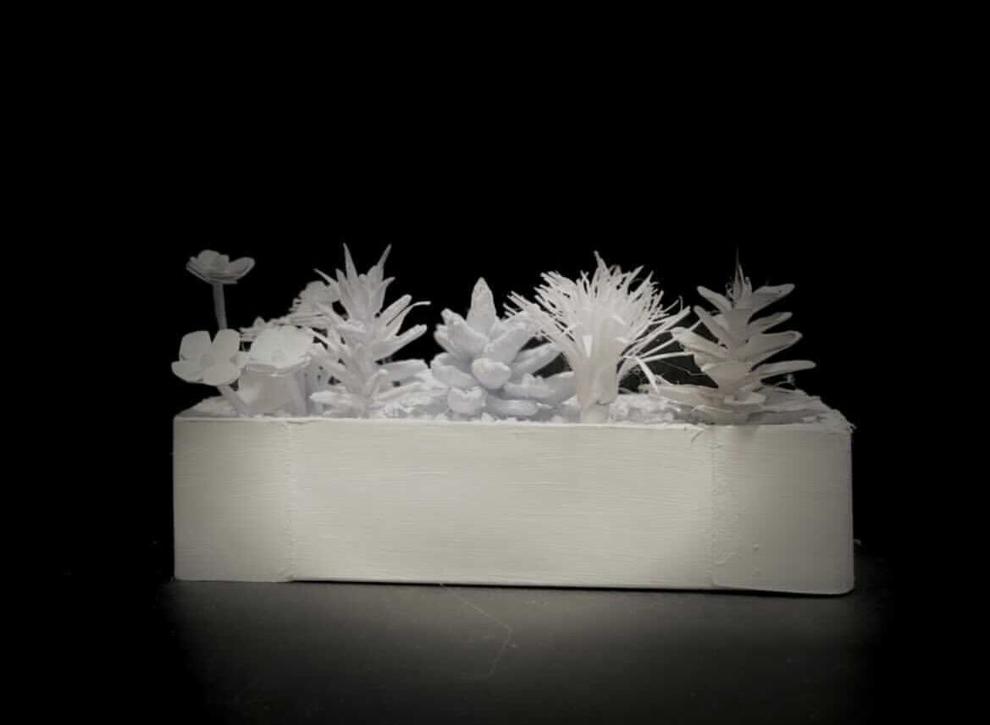 "I would always take a break from everything I am doing," Russell said. "I usually just go to the beach with a canvas and paint anything I see or anything I am feeling. I have never been one to talk about my emotions, so I put all my emotions in my artwork."
An above average share of young adults between the ages of 18-24 reported symptoms of anxiety and depressive disorder during the pandemic, according to a Kaiser Family Foundation analysis. The Centers for Disease Control and Prevention also found that more young adults sought out mental health treatment during this time. Art therapy is used to foster self-esteem, resolve conflicts, cultivate emotional resilience and improve cognitive skills, according to the American Art Therapy Association.
"The therapist will work with you to bring some insight to any unconscious material that might have appeared in your work," said Reina Lombardi, primary art therapist at Florida Art Therapy Services. "For some people that might be the focus, like giving voice to a particular color or image or character in the image."
Lourdes Figueroa, art therapist for Memorial Behavioral Health, said she feels for students who are in school virtually during the pandemic.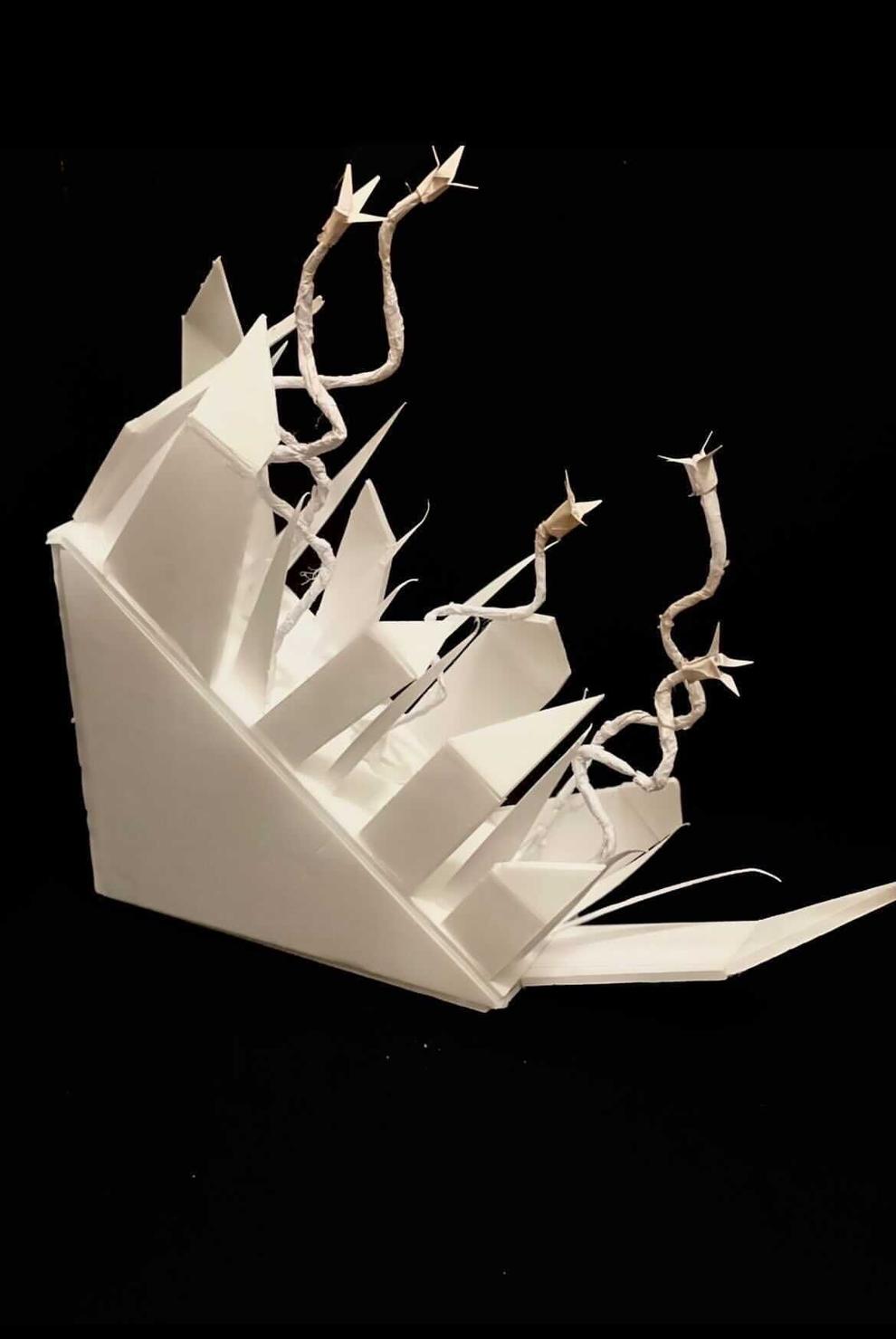 "Art has really helped to reduce stress levels and enhance those really good hormones, like dopamine, that ... make you feel calm and at ease," Figueroa said. "What is so awesome about art is that ... it makes you take what you haven't consciously processed out onto paper or sculptures or whatever medium you are using." 
Scientific studies suggest art therapy can also help people dealing with more serious diseases, such as cancer, according to Harvard Health Publishing.
"When someone is in the hospital, they don't have a lot of control," Lombardi said. "Art gives a sense of control — I have control over this. I might not have control over things around me, but I have control over this." 
The Art Therapist Locator, an online tool developed by AATA, caters to people trying to find an art therapist near them. 
Suicide Prevention Awareness Month ends next week, but Lourdes said mental health is always important. She said the hardest part of any therapeutic relationship is starting, but it is worth giving it a try.