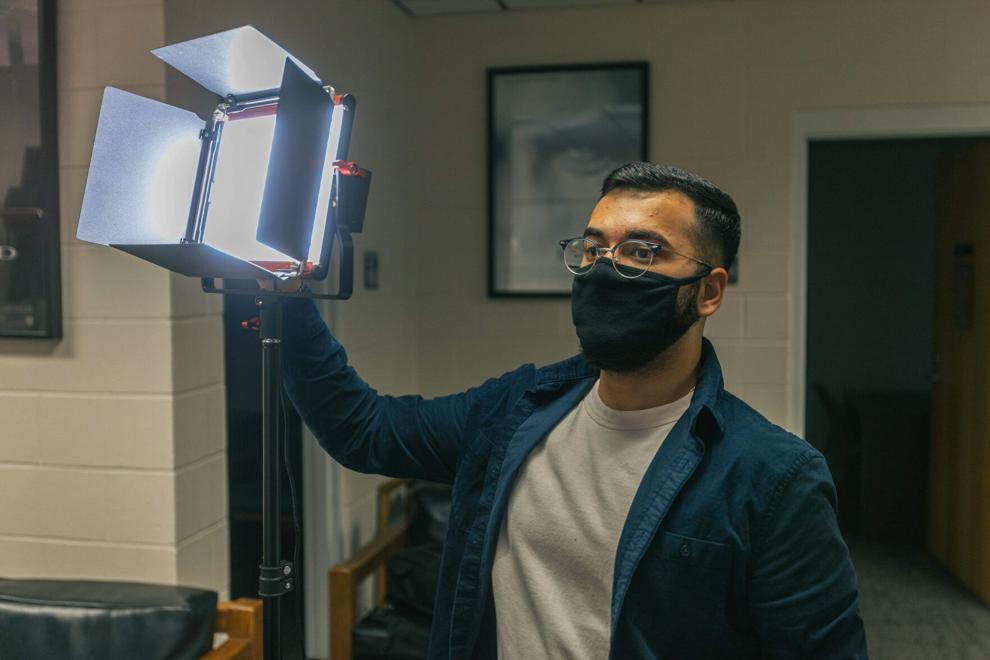 Tahneek Rahman discovered his passion in a field that was far from his family's expectations: film.
Rahman is a senior in the UCF film program. As a first-generation college student, he said his family had very high hopes. Rahman said they dreamed for him to become a doctor or a lawyer; they wanted him to have a secure and high-paying job.
Rahman said choosing the entertainment business was different than what his family imagined, but he's willing to go the distance for something he loves.
"This is one of those industries where you got to break your way through," Rahman said.
Rahman's love for film started in middle school. He said one of his close friends was going through a rough patch, so Rahman made fun and inspirational videos as a way to cheer her up. 
"I taught myself everything, and I used my 2003 MacBook webcam as a camera," Rahman said.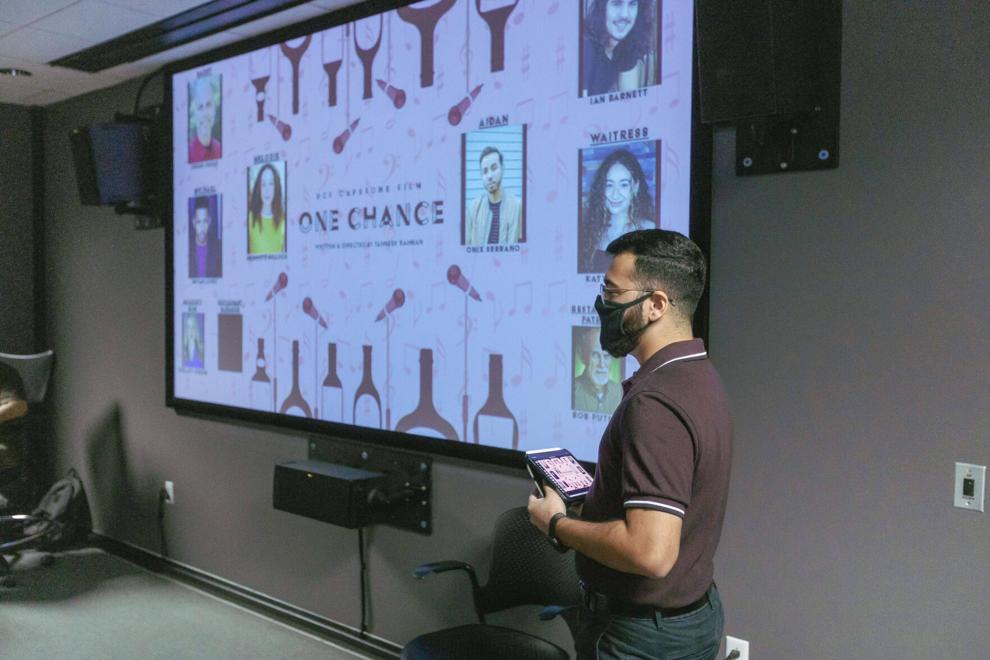 Rahman later got involved in the TV production program at his high school, helping to edit the morning news and appearing behind the anchor's desk.
During his senior year of high school in 2017, Rahman wrote and directed the short film "Different," which was about not judging a book by its cover. It was recognized as Best in Show and Audience Choice at the Reel Short Teen Film Festival in Maitland. It also racked up over 2 million views on his YouTube channel, uNeek Productions.
Fast-forward to his final months at UCF, Rahman's cast and crew are in the production stages of his capstone film. He said he sent out a message on the UCF Casting Call page on Facebook, and that's how he picked his cast. They did overnight shoots from Nov. 14-16 at Lake Nona's Boxi Park in Orlando.
"'One Chance' is a narrative short, and it kind of explores this world of a singer who has this aspiration of doing something much bigger than just waiting tables and singing at a restaurant," Rahman said.
The plot follows a singer, Melodie, who searches for a way to get her foot in the door and do what she loves in the entertainment industry, according to the casting call page. He said collaborating with other film students was a big adjustment from producing content himself, as it gave him the chance to pass off some of the responsibilities and help him focus more on directing.
Rahman said someone he can always count on is his assistant director, Courtney Curtis. Also a senior film major at UCF, she's worked with Rahman on multiple projects; Curtis said she values their work relationship.
"We just have mutual respect for each other, but it's not like we're too friendly where we can't work together," Curtis said.
Rahman said the storyline of "One Chance" derives from his personal experiences working in hospitality for two years. He also previously interned for the United States Tennis Association and currently interns as an assistant video editor at Universal Orlando Resort.
"Struggling to pursue something you love, but you know the reality is when you're a student, you got to be able to work, go to school and do all these other things," Rahman said, "So, it's really just a way for me to share an inspirational story in a way that people can resonate with."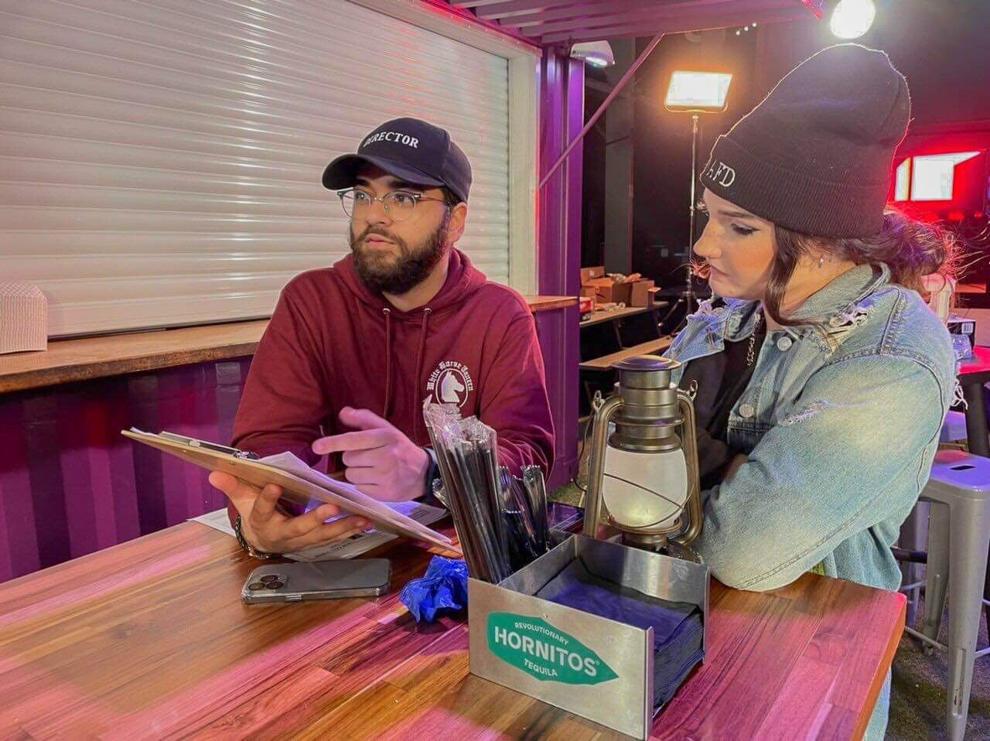 Rahman set up an online crowdfunding campaign for "One Chance" through Indiegogo, which gives backers the opportunity to redeem perks with their donations. The money went toward covering expenses such as buying props, wardrobe and production design fees, according to the campaign page. He said it was crazy to see almost 50% of their $2,000 goal reached after one day.
"My uncle donated $500 to the campaign; that was something very unexpected," Rahman said. "And it definitely pushed us over the top."
Rahman said he's thankful for the support he's gotten from his family, friends and coworkers, and he's looking forward to when "One Chance" debuts in the spring.
Rahman said he doesn't have any concrete post-graduation plans at the moment, but he hopes to create content to share with the world.