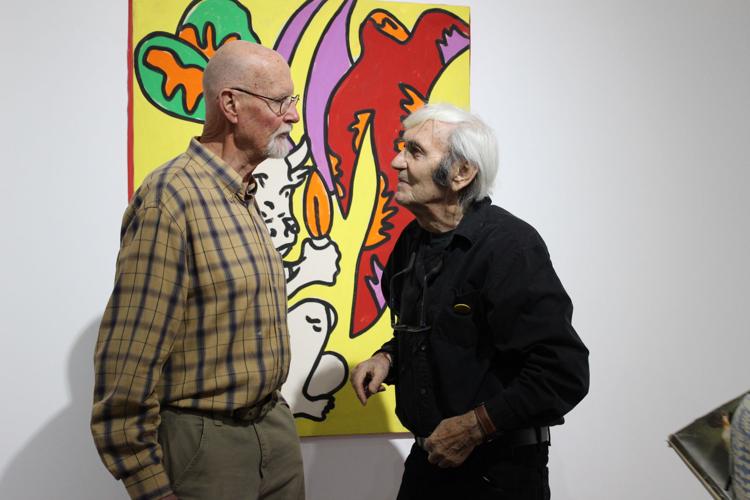 The UCF Art Gallery honored professor Walter Gaudnek's 50th and final year teaching with the opening of "Gaudnekolor Pop," a solo exhibition of his work, on Friday.  
Gaudnek, 88, teaches courses in painting and art processes at the UCF School of Visual Arts and Design. He will retire at the end of this semester after 50 years. 
Former student John Iznaga said Gaudnek was not only his professor, but also his friend.  
"He believed in me as an artist when no one did," he said. "He opened my eyes and he opened my mind and I really appreciate that he did that for me."  
Building the art department
As one of the founding art faculty members hired in 1970, Gaudnek helped build the first art classrooms by hand, said Jason Burrell, Assistant Director of the School of Visual Arts and Design.
"He both physically and metaphorically built the arts on the UCF campus," Burrell said.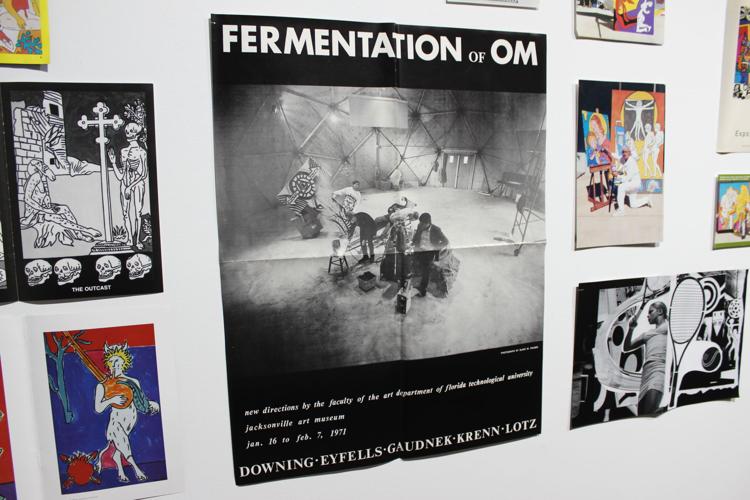 Burrell said what once existed as an open field with "scrub brush, sand and a few plants," became UCF's first art department. When Gaudnek joined the art department 50 years ago, he said the first three-faculty members hadn't finished constructing the first classroom yet, which needed to be hand-built from an assembly kit.
"It was in year two that they could afford to lay down concrete," Burrell said. "So, the first art classes were taught on sand."
Evolving the arts on campus
Gaudnek was a huge advocate for arts on campus said Rudy McDaniel, director of the School of Visual Arts and Design. 
Burrell said Gaudnek would have his students create eight-foot tall paintings on wheels and then arrange a band to accompany them for "art parades" through campus. 
He also had students create large paintings that were attached to inner tubes. The art was then sailed around the reflection pond as a floating display.
"Because of that advocacy and many other things, that's part of why UCF has a strong presence in the arts," Burrell said.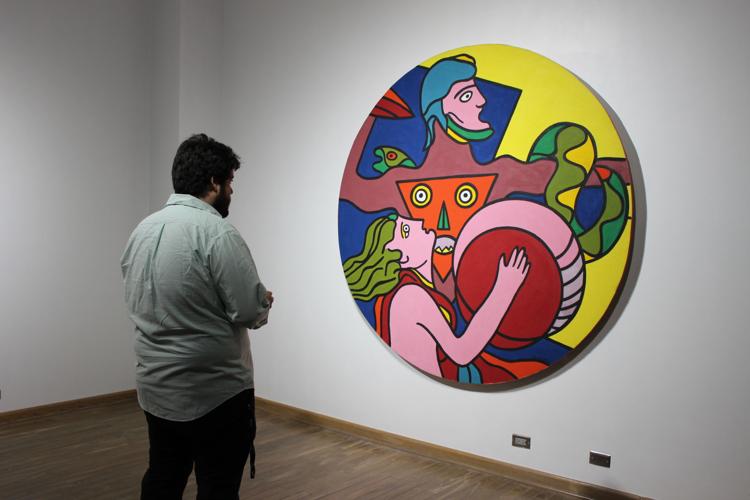 Internationalization
Gaudnek said his greatest contribution to the art department was helping with its internationalization.
He and his students brought a floating exhibition to the 1972 Olympics in Munich, Germany. An archive from the documentary "A Force in Nature" states that they were the only university art department from the U.S. chosen to officially participate.
"The international touch that I brought into the college, I think, is rather unique," Gaudnek said. "I'm not the only one, but I'm certainly the one who has probably, over the years, done the most for the internationalization of the art department."
He said part of the reason he pushed UCF towards internationalization is because of his international reputation and activities.  
Gaudnek has participated in over 200 exhibitions, labyrinth installations, happenings and performance art in the United States, Germany, Italy, England, Spain, Colombia, Brazil and Japan, according to his staff profile. 
"Most young students do not realize that Walter is one of the most famous artists that UCF has ever employed," associate professor Scott Hall wrote in an email.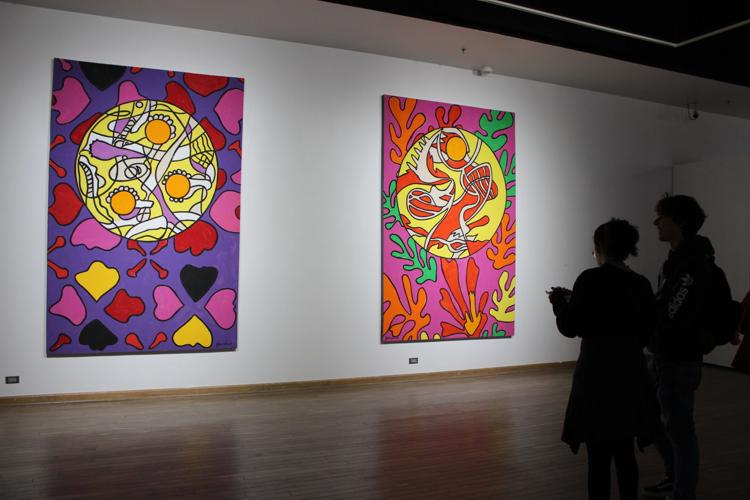 After retirement
Gaudnek said he is sad to be leaving, but will continue to be an active member of the university after he retires. He will continue his work outside of the university, and will invite students and faculty to visit him or collaborate with him on exhibitions in Italy or Germany.
Burrell said that he is looking forward to inviting Gaudnek to attend gallery openings and critiquing graduate student's art in the future.
For now, students and faculty can go to "Gaudnekolor Pop" and see the work of an artist who faculty members said has impacted UCF greatly. The exhibition will be shown at the UCF Art Gallery through Feb. 14.
"It's just incredible," Gaudnek said. "The world will be richer with my art students."