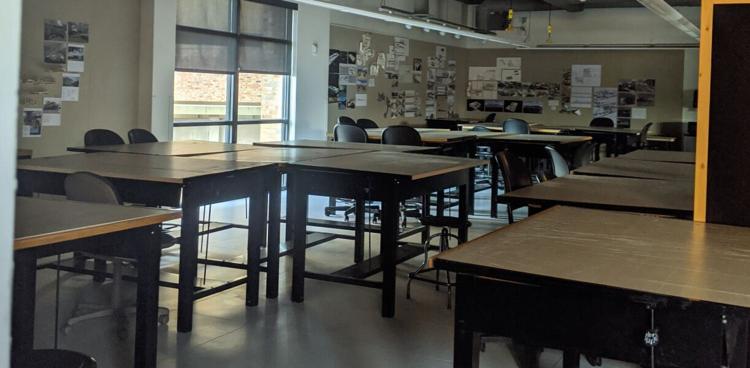 Student materials were cleaned out of UCF's architecture studio by a maintenance crew after the spring COVID-19 closure, said the architecture program chair. 
Professor Allen Watters, the program chair for Valencia's architecture program and director for UCF's undergraduate architecture degree, said the studio, located at Valencia College's West Campus, is subject to a clean-out at the end of the spring semesters, though this spring no permission was given. 
"From the best of what Valencia's records show, it was a maintenance crew that came into that room sometime in the summer and cleaned without permission," Watters said.
He also said there is no available security footage of when it happened.
Dana Garcia, a senior architecture major, said that she and her classmates were informed by their American Institute of Architecture Students elected president, Seth Bout, that the materials were missing. When NSM Today reached out for an interview, Bout said he did not want to be involved. 
"He basically explained that everything was gone, except for the drawings on the wall," Garcia said.
Architecture students were informed about the situation on Aug. 21 - the Friday before fall classes began- through a student GroupMe chat, Garcia said.
Garcia said she emailed Watters on behalf of students in her Design 8 class on July 20 about picking materials up in a safe, socially-distanced manner. Except for a brief confirmation from Watters that he and the colleges were looking into when students could come get their materials, Garcia said she did not hear back from him.
She emailed Watters again Aug. 20 for an update, and the next day she heard from Bout in the GroupMe about the materials being missing. 
"Personally, I felt really disappointed that we never got an official email from no one," Garcia said. 
Watters said he found out about the studio being cleaned out sometime midsummer. He said he asked the AIAS president to reach out to the students and to send him a list of what they had in the studio.
"I worked with the president because he was the student elected president," Watters said. "Also, I thought that prior to the semester starting, it would be the quickest way to get the list from the students so that I could move forward."
The missing materials ranged from personal belongings to models, Garcia said.
Allie Karma, a senior architecture major, said she had $1,800 worth of materials and personal belongings at the studio.
"I had HDMI cords and extension cords, a drill, Dremels," Karma said. "Like, actual, physical tools that you cannot mistake for trash that were sitting on the tables."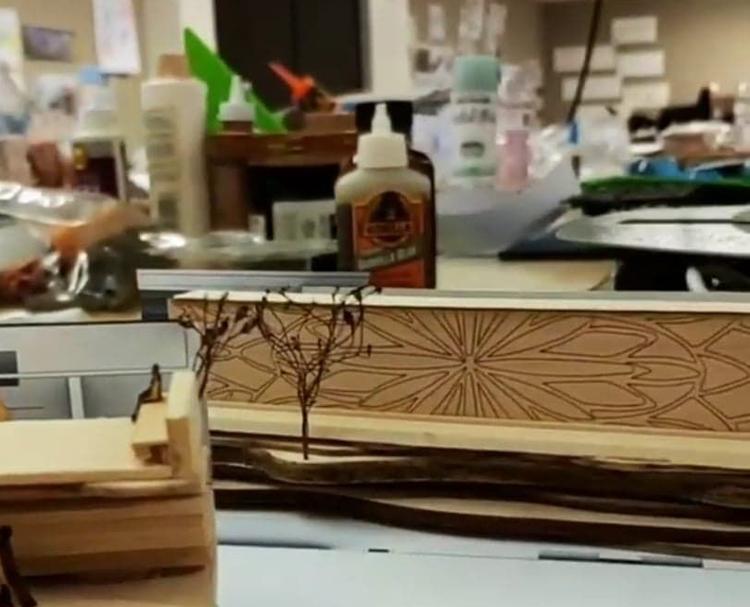 Justina Molina, a senior architecture major, is concerned about what this might mean for their portfolio requirements if models are missing.
"These are our models that are going to be documented for us to get into master programs," Molina said. "Yeah, you need this stuff to move forward, and they just took that away from us, something that we cannot just recreate on a dime."
Watters said that as of now, very few people have been in the studio, and they are working to gather an inventory of what was in the studio at the time.
"We're determining a date with Valencia College where students can come into the studio in a safe and socially-distanced manner to go through and make an inventory of what remains and what they are missing," Watters said.
Watters said until they have those details, he could not comment on how or if items would be replaced or reimbursed.
"We're working to make this right for the students," Watters said. "And we're going to be deliberate and methodical about it."