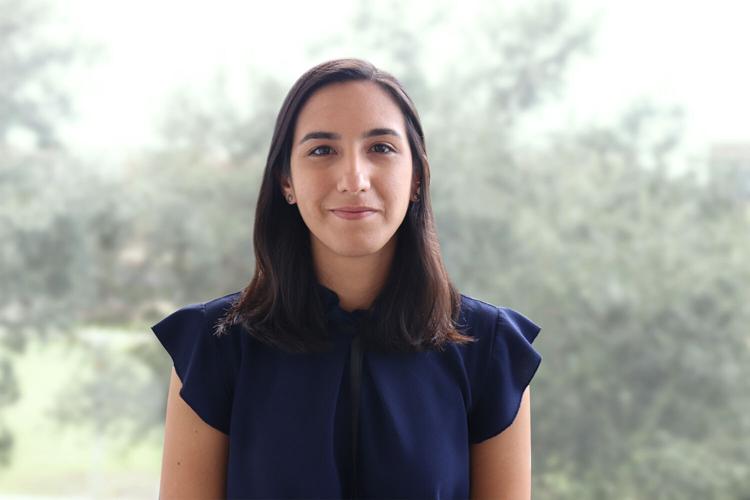 In a Venezuelan small town called Punto Fijo, Anna Graterol Stefanelli said goodbye to her family with the uncertainty of how her life would be in the United States. 
"The first time I came here, I moved to Jacksonville to study in an interlanguage program," said Stefanelli, senior emerging media management major. "I didn't know any English at all, the only thing that I knew at that time was 'Hello' and 'How are you?'"
Who is Anna?
Stefanelli is an international student from Venezuela who left home to get a better education and more opportunities.
After coming to the United States six years ago, she felt lost in a sea of new faces. 
"At the beginning I was struggling a little bit because I was living in a new country without my family, my parents, my friends," Stefanelli said. "I just wanted to go back home."
Her first semester at UCF was challenging because she was new. Every time Stefanelli had to go into an office to ask for help on how to get scholarships as an international student, she was frustrated because she didn't understand what the staff was trying to tell her.
"Sometimes, when you are new, you feel very lost," she said. 
In her first job in the UCF Bike N Gold, she hid from her co-workers to avoid talking to them.
Anna as a leader
She became the International Student Association president at UCF this fall semester.
"ISA is an association in where students can get academic or social benefits," Stefanelli said. "Living here as an international student is hard, and they can find a home in this organization."
The organization remained shut down for two years because nobody took over after its last members graduated. Stefanelli became the president when offered the position by UCF Global.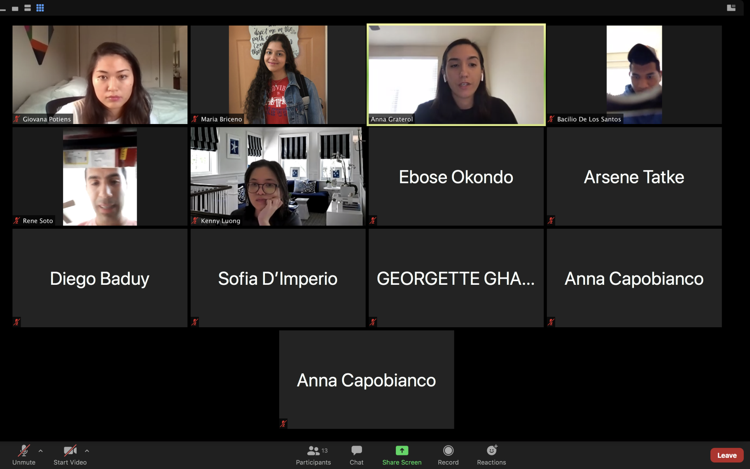 With UCF Global's help, she got the organization reactivated this fall semester by sending applications to all the international students to join. She also created a new logo, activated its social media and put together an executive board of leaders to help her run the organization. 
ISA had its first meeting on Nov. 10, where Stefanelli had the opportunity to talk to the new members of the organization and inform them about the latest events she was planning for International Education Week.
"For the whole international student week events, she was the one that took the initiative to have ISA be part of the international week," said Giovana Potiens, vice president of ISA and a graduate student of data analytics. "She has been the person behind everything we have done so far."
Stefanelli said her goal is for every international student to feel accepted and at home.
"ISA can serve as a way to spread awareness and acceptance of different cultures," she said.
She also earned an internship in the marketing team at UCF Global, where she has gained experience and changed her co-workers' lives.
"Anna was very willing to help me learn the ropes of the new job and answer any questions I had," said Julia Thomas, graphic design lead at UCF Global. "She is a very hard worker and a great team player."
Anna's journey
Stefanelli said she has grown so much since arriving at UCF, but it has not always been easy. 
"When you abandoned your country, the process of immigrating is destructive — it separates you from your family, your country and your habits," said Guiseppe Graterol, her brother, while crying. "But those are sacrifices for a better being, for better growth."
Graterol, 33, said immigrating for Stefanelli was hard because she did not have anyone familiar around.
"The decision that made us send Anna to study in the U.S. was that Venezuela was heading to the path of disaster," Graterol said. "The opportunities she wouldn't have in our country, she was going to have them in the U.S."
Graterol said if Stefanelli had graduated in Venezuela, she would not have been able to get a job in her field of study because jobs are not available and if there are, the pay is very little.
"Everybody called us crazy for sending her to study to a new country by herself, but sacrifices had paid off," he said.
Anna's success
After UCF Global heard her story as an immigrant, it granted her the Latin American Caribbean Scholarship. 
"My goal as an international student is to try to stay in the U.S. after all the hard work my family and I made for me to be here," Stefanelli said.
Graterol said he is grateful for everything UCF Global has done for his sister.
"UCF has changed Anna's life; she has become extroverted, a public speaker," he said. "Her change is astonishing, and I believe she has grown in independence and professionalism."
Stefanelli has also influenced students in her small town in Venezuela.
"Anna's story has been used in our schools and universities because she is a Paraguanera girl that has gotten the opportunity to succeed," Graterol said.
Stefanelli is now a confident speaker; at the ISA meeting, she spoke fluently in English and encouraged other international students.
"If you want to achieve any goals, do not limit yourself, just go for it," she said. "There are things that I would have never thought I would do; things I would have never done at home."