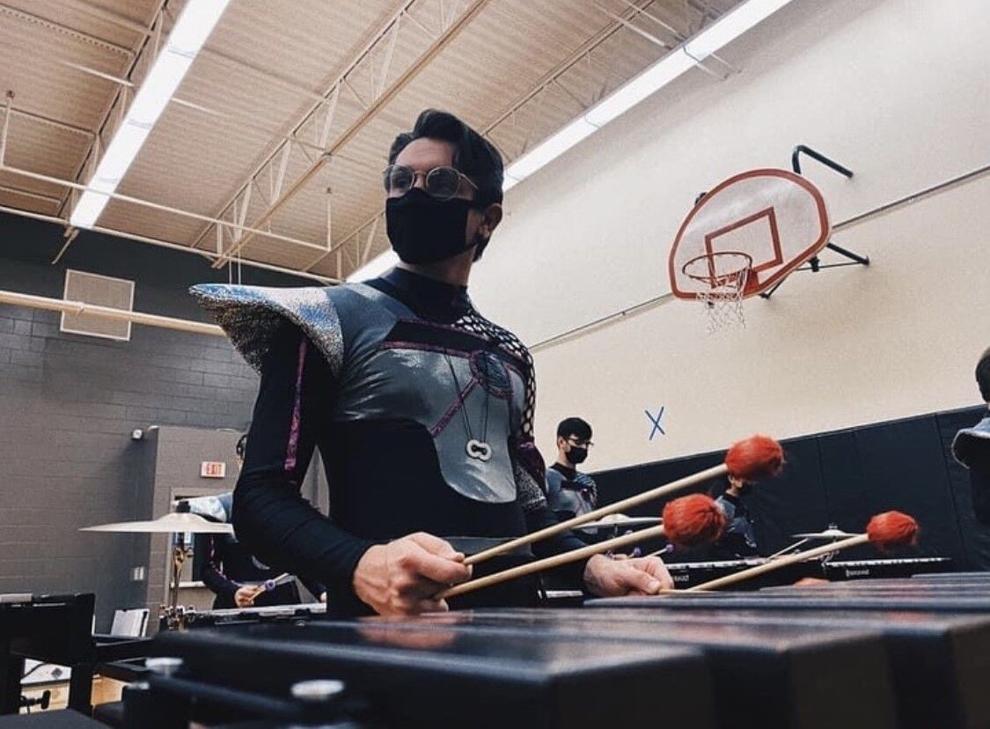 Nolan Vild said when he auditioned for a drumline to fulfill his dream of becoming a drummer, he was assigned a marimba instead, and it made him question if music was his passion after all.
"Man, this kinda sucks," Vild said. "I wanted to play drum set. That's my dream, you know?" 
A lifelong drummer from New York, Vild moved to Florida in 2015. But because the UCF photonic science and engineering senior moved during the summer, he said he missed his middle school drumline auditions. Desperate to find a way to continue his passion for music, Vild said he joined Infinity Percussion four years ago, a Central Florida percussion group that his instructor, Matt Albano, said is the "hidden gemstone of America."
Infinity Percussion was founded in 2007 by Tom Hurst, John Campese and Lee Hansen, according to the website, and Vild said the organization now has approximately 160 members. Having previously only performed in New York concert bands, Vild said Infinity Percussion was unlike anything he had ever seen.
"It's almost frowned upon in the music community because it doesn't just focus on music, and it's really not that popular in the dance community because it's not just focused on dance," Vild said.
Zack Hoening, a snare drummer for Infinity, said he believes what the group is doing is different than anything else in performing arts. 
"I think the value of production in our shows and the amount of effort you see is really just something you don't really see in high school or even competitive marching bands," Hoening said.
In his first year with Infinity, Vild said the Infinity 2 ensemble won the 2017 World Championships in Dayton, Ohio, setting the current world record for the highest score ever in the Winter Guard International's PIO division. As an engineering student and an active member of Infinity, Vild said he still views music as an important part of his life, despite pursuing a degree that's unrelated to it. 
"A lot of friends do music performance, and then there's those like me who don't do anything related to music: I just do this cool hobby," Vild said. 
Because the World Championships is a week-long competition, Vild said he's had to speak with his professors "every year I've been in school" and notify them he'd be missing a week's worth of classes. When he isn't studying photonics or playing the marimba, Vild said he uses his spare time to pass down his music knowledge. He said he teaches a high school front ensemble, as well as gives private music lessons to those trying to learn the art of drumming.
Vild said his newfound skills created opportunities for him, such as when he was offered work at Pandora – The World of Avatar at Disney's Animal Kingdom – or when he went on tour as a sound engineer with the Boston Crusaders, a drum and bugle corps. In the latter role, which Vild said took place this past summer, he was able to learn how to mix and master sound at a professional level during live performances. Although Vild's dream growing up was to be a drummer, he said he still appreciates the lessons learning a new instrument has taught him.
"It's not that someone is pointing their finger at you saying you need to deal with this thing," Vild said. "Sometimes, the world brings difficulties."