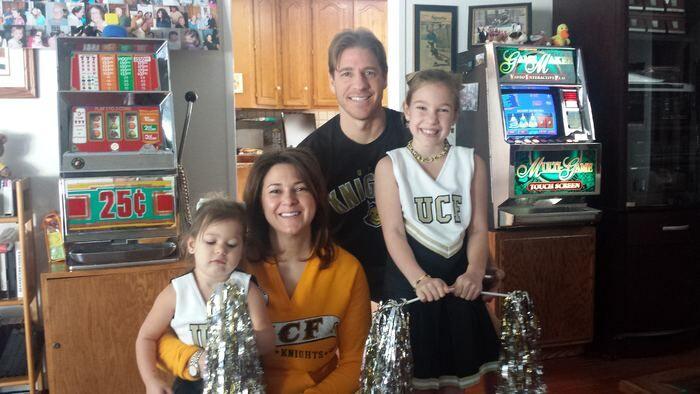 Even 26 years later, Kim Sarubbi recalls the echoed applause from the Florida Citrus Bowl field like it was yesterday. 
She said she watched as her Alpha Xi Delta sorority members practically toppled over each row of stands, while the entire stadium erupted in cheers. Sarubbi had won the title of 1995 UCF Homecoming queen and joined a legacy of 48 other men and women from across the country as Central Florida royalty.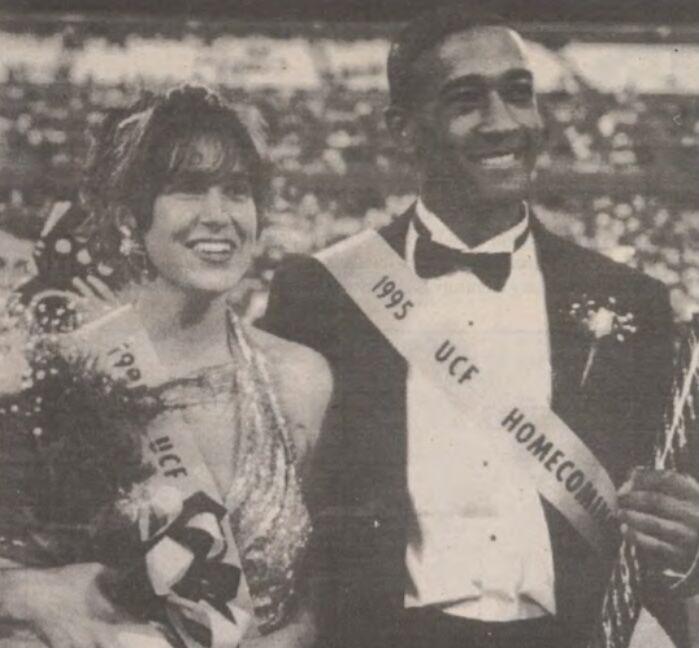 "Nobody was expecting a winner from Alpha Xi (Delta)," Sarubbi said. "Least of all me: We were the underdogs."
Even a sorority in its first year on campus can have the chance to flip the switch and reign supreme. As the 50th anniversary of UCF Homecoming Week approaches and alumni make their return to campus, this small portion of alumni celebrates the honor of having been crowned Homecoming king or queen. While the distinction of Homecoming queen is an individual one, Kim Bearden said her 1988 crowning felt like a piece of pride she got to share with her family.
As the first person in her family to graduate from college, Bearden said one of the most memorable moments of Homecoming Week was seeing both her biological and adoptive mothers cheering her on in the stands. Bearden was adopted by her grandmother, while her mother supported her in a sister-like role. She said she wanted to return the favor by giving each of them the college experience they missed out on while working hard to make sure Bearden succeeded herself.
"My (adoptive) mom grew up in the Great Depression and sacrificed a whole lot in her lifetime and had all these dreams for her children," Bearden said. "I'm the last one to come along and not only did she get to watch me win, but she got to experience all of it."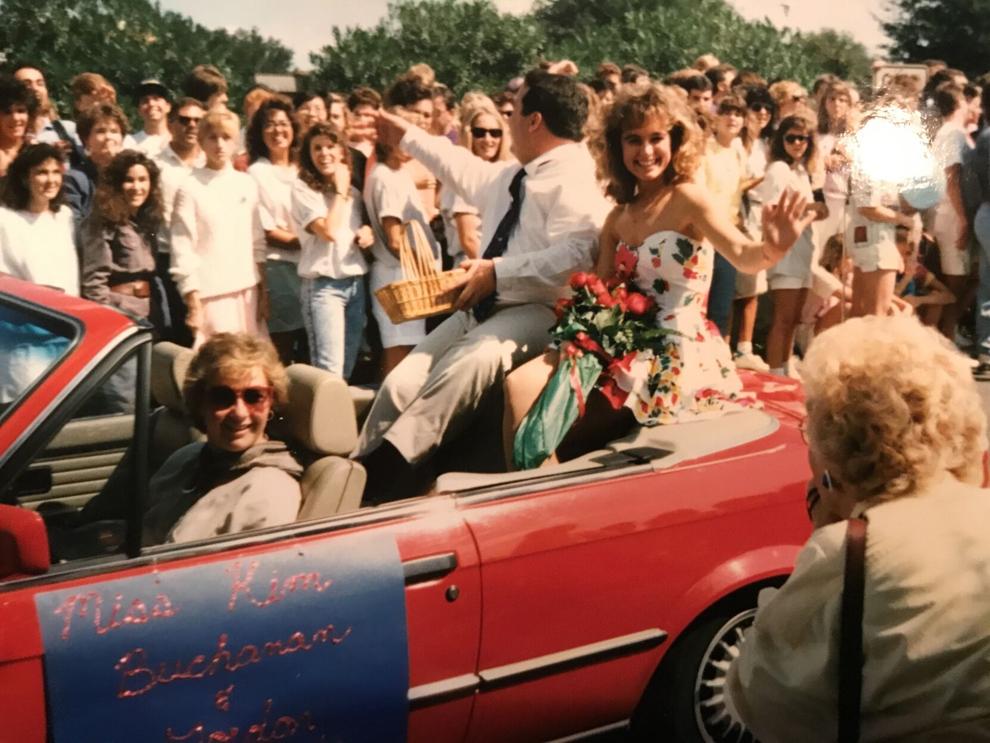 Bearden said she will never forget having a sleepover with her adoptive mother the night before she was crowned in the now-defunct Delta Gamma sorority house. Even though she went on to win the title, she said that night was one of the most special parts of the entire week. She said it made her realize she was capable of achieving the goals her family pushed her to go for, while still getting to enjoy the process along the way.
"UCF will always have a special place in my heart," Bearden said. "It wasn't always easy for me to reach that dream of finishing my college education. There were many obstacles, but I did it."
Bearden said being crowned Homecoming queen shaped her life in more ways than one. Her involvement with the Orientation Team and Homecoming Court led her to meet her husband, Mike Bearden, who also participated in Homecoming Court the year Bearden was crowned. She said because of him and so many other people, UCF will always remain a cornerstone of her life. 
For others, remembering the people who shaped their lives while in college is not always a story of confetti and rose petals. 1991 Homecoming king Rick Bollinger said he is using the 50th anniversary milestone as a time to reflect on the people he had an opportunity to share the title of king with. He said one person he strives to emulate is 1986 Homecoming king Rod Durham, who died in 2016. 
"I think of him a lot whenever Homecoming comes around because there was no one nicer on the planet than he ever was," Bollinger said. "I try to keep his spirit in mind because he certainly deserves to be with us more than just in spirit."
Bollinger said he is inspired by former Homecoming royalty like Durham as he urges his younger family members to follow in his footsteps. He said his family has a long history of UCF alumni dating back to the 1970s, which continues to expand as his nephews attend the university. 
Bollinger said connecting former students with new generations is what makes Homecoming such a solid tradition, a tradition he hopes he can pass onto his teenage daughter. As she begins touring universities, Bollinger said he hopes she will follow his example and attend his alma mater.
"I have to play the game with my 14-year-old daughter and pretend I'm indifferent because even though she knows I love UCF, I want her to experience it for herself," Bollinger said. "But I like to pull out stuff from when she was a toddler, like 'I love UCF' t-shirts and cheerleading outfits. I think I've imprinted on her enough."
As these former kings and queens age, some find the most rewarding part of the job to be welcoming the next person to join the party. 2001 Homecoming king Nathan Holic said he will never forget when a former Homecoming king drunkenly wrapped his arms around him shortly after he was crowned. It was an awkward situation that Holic would come to relish.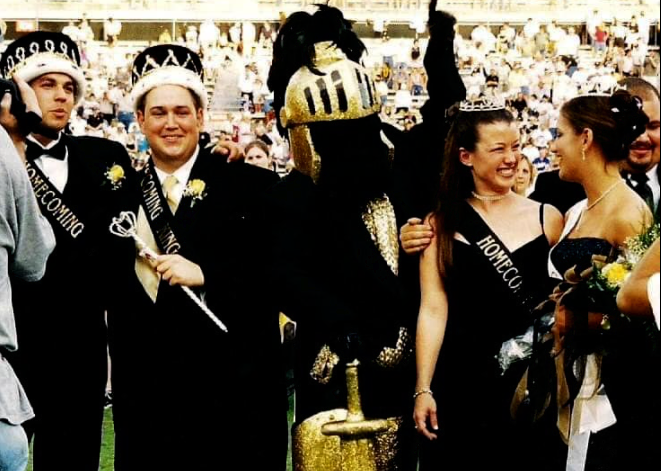 "From that moment, I was like, 'OK, part of the appeal of being Homecoming king is about pinching your kids' cheeks,'" Holic said. "It's about coming up to the next year's Homecoming king or queen to embarrass them with the old person-ness."
Now a faculty member in the UCF writing and rhetoric department, Holic said he has made an effort to "embarrass" the newest king and queen to keep his own personal tradition going. He said it's his way of initiating a group of students into the dynasty of alumni.
While Sarubbi said some recipients of the UCF Homecoming queen title have been a tried-and-true "girl's girl," others have paved a way for queens who are a bit more rough around the edges. She said her 1995 win made a mark on the foundation of her sorority Alpha Xi Delta. The sorority had been founded that year, and Sarubbi said it was known to be "a bunch of girls who would never want to be in a sorority."
"I wasn't expecting to win because Tri Delta had won like four years in a row," Sarubbi said. "We were so excited because it was such a big deal for our first year of Homecoming Week with a win like that. It made us feel like we were really an important part of the school."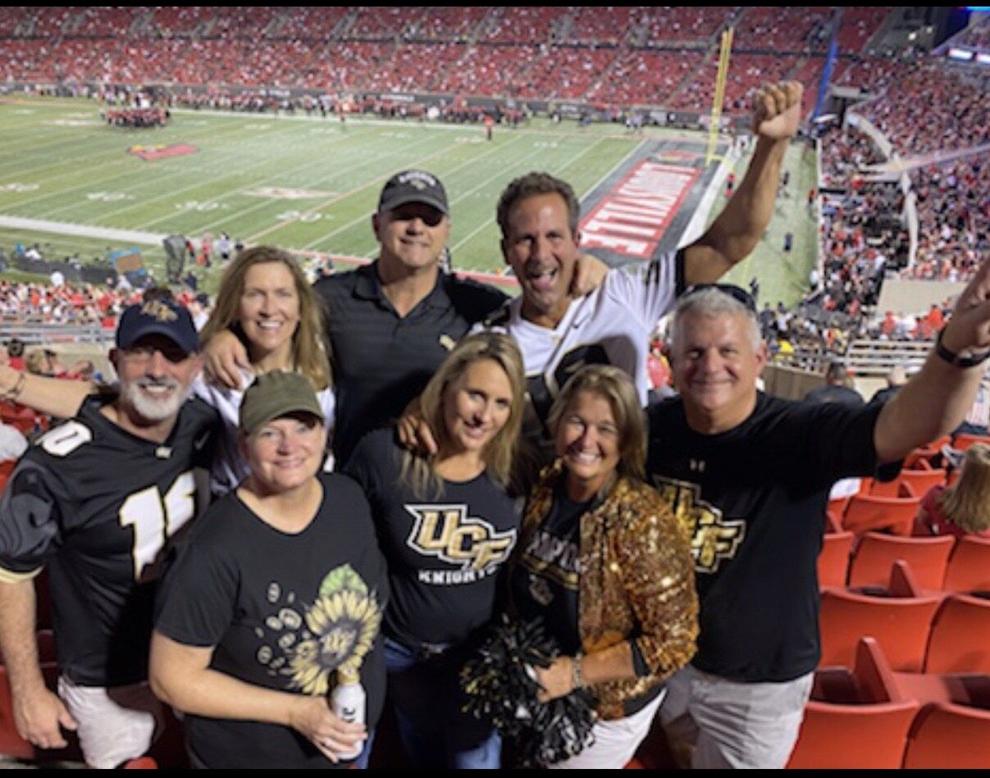 Sarubbi said watching her sorority evolve as the university grows is always heartwarming. Even when she can't travel from her Nashville, Tennessee, home to Orlando to experience Homecoming in person, she said she always feels a sense of gratification being a part of a UCF tradition that shaped her sorority.
As half a century comes and goes, another king and queen will be added to the dynasty this Saturday. Even as the university continues to evolve, Sarubbi said her reign as Homecoming queen helped solidify her longtime affection for the Black and Gold.
"UCF has become such a huge part of my life because of what I was involved in," Sarubbi said. "I have a sense of pride with being part of a school that has grown and become something really amazing."