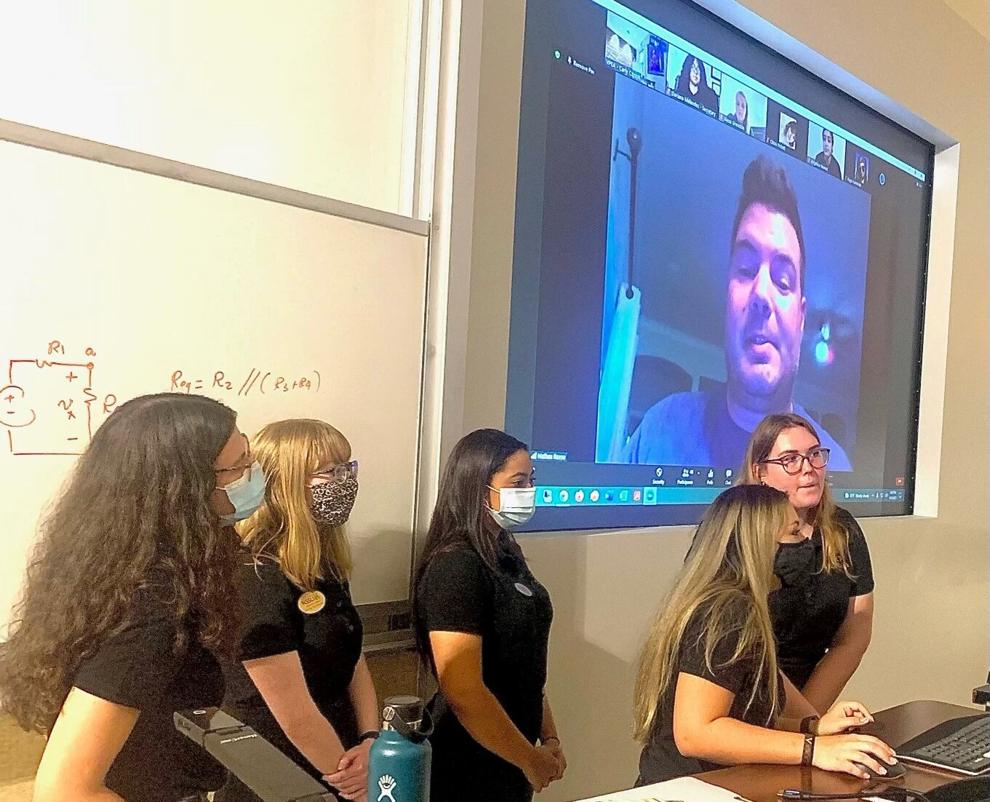 To wrap up Deaf Awareness Month, UCF's National Student Speech Language Hearing Association had a lot planned for students interested in learning about different types of human communication.
"We are hoping we can have important conversations about hearing loss, ASL (American Sign Language) and the deaf community to raise awareness and advocate for those with hearing impairments," NSSLHA President Megan Klein said.
Katherine James, an audiology representative for NSSLHA, hosted a movie night Monday, where students watched "Children of a Lesser God," a movie that James said focuses on deaf culture.
NSSLHA Graduate Liaison Kaitlyn Vidal said the leaders of NSSLHA chose this movie not only because of the lessons taught in it but also because the actor who portrays the main character is deaf, which is important for individuals who are deaf, as they are portrayed realistically. 
James said she hoped to have more people join the movie night, which is why the event was hosted on Zoom. James also said she hoped to have an open discussion with members about the culture represented in the film, allowing students to ask questions or express any thoughts and opinions they might have.
"It would be easier for more people to come out if it was virtual versus being in person," James said. "And sometimes, even having a conversation on an online platform versus in person is easier for those who aren't comfortable talking in a big group."
Aside from a movie night, NSSLHA is set to collaborate with University of Florida's NSSLHA, Klein said, and host an event called Audiology Podcast Chat, where they'll meet and discuss the podcast along with an open discussion. Klein said UCF's NSSLHA listens to an audiology-related podcast every month; the focus for September's podcast was ASL.
Other than Deaf Awareness Month, Klein said the organization hosts events related to language and hearing disorders every month. 
"We do hearing screenings on campus and bring guest speakers, like speech language pathologists and audiologists, to share a little more about their professional background," Klein said. "That way, we can learn from them and gain some interest in that field." 
Although its goals for September were heavily centered on raising awareness for deaf culture, NSSLHA will always prioritize increasing club membership among students majoring in communication sciences and disorders, Vidal said. 
"We connect students majoring in these departments to different opportunities, whether it's a job or volunteering opportunity," Vidal said. "Research is a big thing that we promote, so we're always working and connecting with the research labs here on campus."
Deaf Awareness Month is over, but that doesn't mean NSSLHA won't continue to advocate for what its club represents. 
"We advocate for those with speech, language and hearing impairments and strive to be another voice that helps represent and support that community," Klein said.