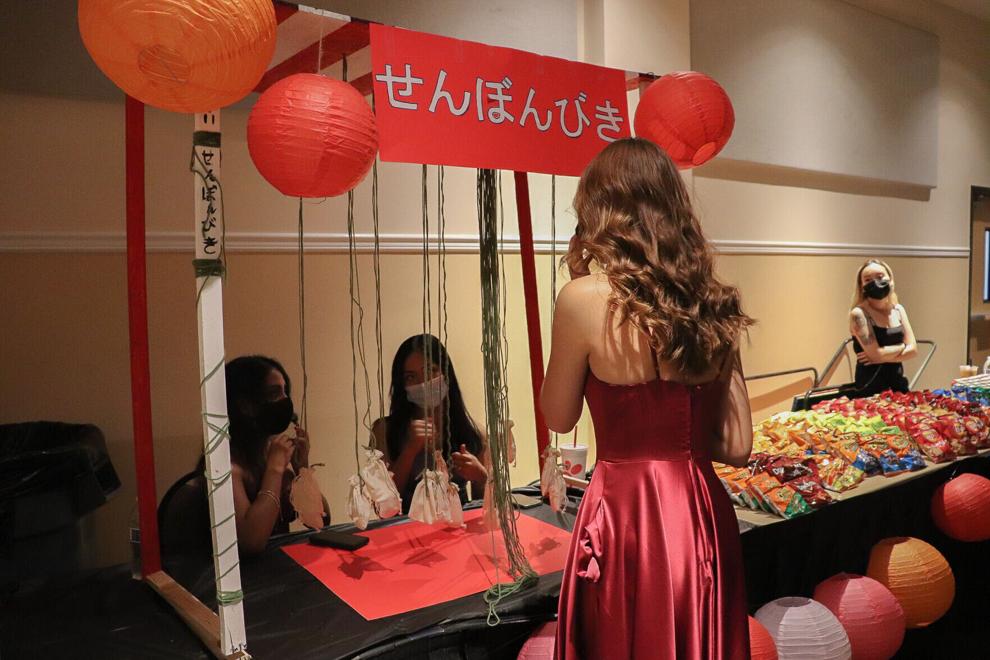 For the first time since the coronavirus pandemic hit, the Student Union's Cape Florida Ballroom was transformed into Japan Saturday evening, with traditional dances, performances and games. 
The traditional Japanese festival, known as the Autumn Ball, was held by UCF's Asian Student Association. ASA President Athalee Reyes said she wanted to bring aspects of her hometown, a small town in Tokyo named Fussa, to UCF. 
"Growing up, my parents would always take me to matsuri (festivals)," Reyes said. "I would always go to the games ... and go home with tons of prizes. That's what really made my nights in Japan memorable, so I really wanted to bring that here." 
As of this fall, there are 4,740 students of Asian descent enrolled at UCF, comprising nearly 7% of the student population, according to UCF Institutional Knowledge Management. Reyes said when she first started going to UCF, she found there was not much of a Japanese population at the university, so she wanted everyone to experience more of what her life in Japan was like, especially Japanese students. Yet, Reyes said, ASA is an umbrella organization that celebrates all Asian cultures.
Performances at the festival included a magic show, dancing, karate and singing. After performing, junior nursing major Steven Nguyen said it was nice being able to connect with others of a similar cultural background because they have not been able to do so in person in a long time. 
"I wanted to be able to represent myself as an Asian American, in my particular field of interest as a musician," Nguyen said. "Showing that we can do a lot of different things ... we are (not) all just doctors."
Members also had the opportunity to play a Japanese string game called "senbonbiki," where players had the opportunity to win a prize by selecting a string and pulling outward, in hopes a prize would be attached to the other side.
As the night went on, some longtime ASA members, like biomedical sciences junior Aden Um, reflected on how the ball was a great way for Asian people to represent their culture among themselves. 
"Asians are representing Asians among themselves, but as a whole, Asians are not really well represented," Um said.
Reyes said ASA will hold future events that will highlight other parts of Asian culture, but this night was for everyone to celebrate and expose themselves to a new culture. 
"That's what really made my night memorable" Reyes said. "Where people can come in and (take) a trip to Japan."