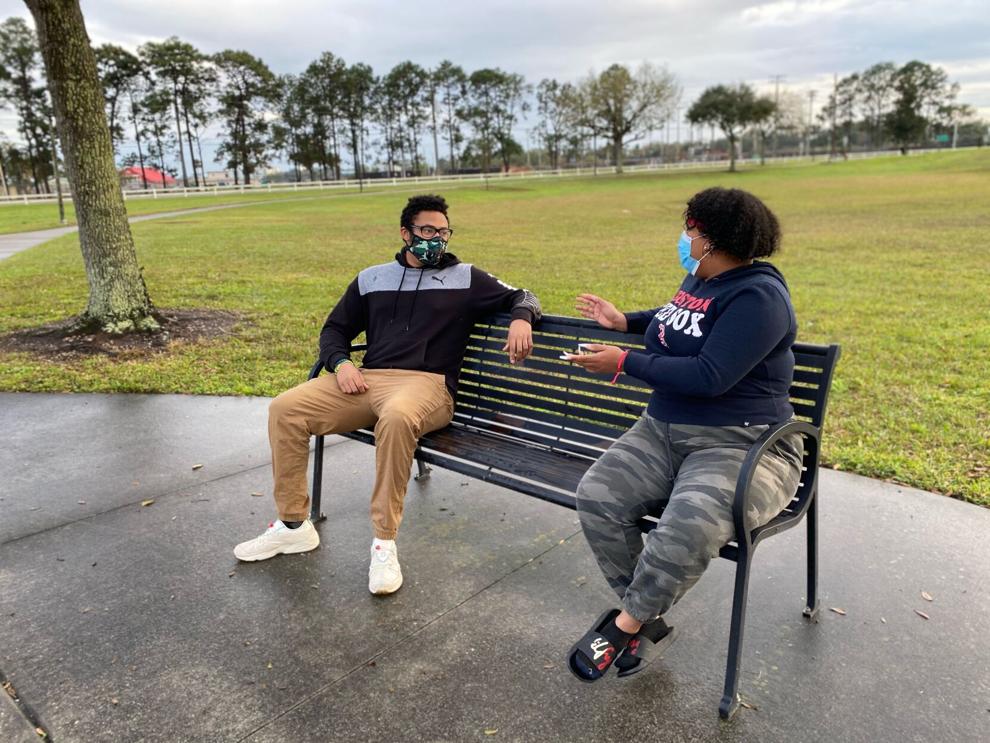 Clayton Culbreth sat in his room alone waiting for negative test results. 
A friend of Culbreth had tested positive for COVID-19 a few days prior, with the fear of COVID-19 looming, he decided to get himself tested. He said his greatest fear had been realized, he had COVID-19.
"I know it's kind of unlikely for me to contract the virus again, but it's not something I'd want again for sure," the junior psychology major said. "It's made me much more hesitant to be around anyone for a while especially without a mask." 
According to the Florida COVID-19 response, there has been a total of over 40 thousand new cases of COVID-19 in Florida within the past week. Culberth, like many other students, said the effects of COVID-19 has raised their levels of social anxiety and the way they interact with others.
Culberth said he didn't want to be around anyone without a mask except for his roommates.
"I feel like everyone's social anxiety has increased because of this pandemic for sure, being stuck in your room all day will do that to you," Culbreth said.
According to Jama Psychiatry's research letter there is a 30% chance that patients who have recovered from COVID-19 may suffer from a form of PTSD.
For sophomore advertising and public relations major Layla Sherry, after her experience with COVID she was more willing to see people because she felt safer now that she had antibodies. 
"At that point, I had seen so many of my friend's experiences, I had an understanding of the situation and was prepared for it," Sherry said.
Sherry is shown to be in the minority, according to NCBI's study 71% of college students indicated increased levels of stress due to COVID-19.
Culbreth said the ability to use technology like Zoom or Facebook to connect with others decreased his stress levels during COVID.  
"Luckily, we live in a world that we can use technology to connect, so I think it's important to try to have some kind of contact with people even if it is virtually like using Zoom or Facebook, because it's still important to have some sort of human interaction," he said. 
According to Mayo Clinic staff, self-care strategies are good for an individual's mental health, but also one's physical health as well. Simple things like getting more sleep, staying physically active and eating healthy can be beneficial for one's mental health.
Sherry and Culbreth both advise people to continue to do what makes them feel safe during COVID. 
"So don't go too crazy, it's all about your level of comfortability, which means not doing anything you're uncomfortable with, being safe and making smart decisions," Culbreth said.