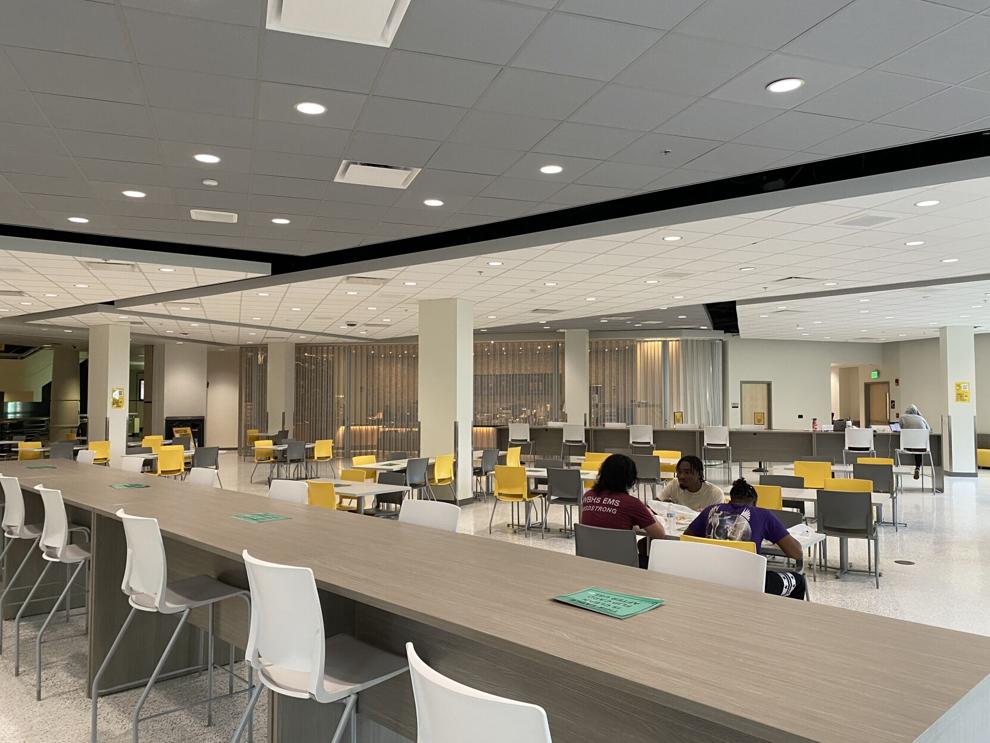 A lack of proper nutritional knowledge along with increased anxiety interfere the ability's of with college students to take charge of their health, according to a study by Statista Research Expert John Elflein.
The 2019 study found that around 38% of college or university students considered themselves either overweight or slightly overweight due to changes in lifestyle and stress.
Bernice Boivin, a dietician at Central Florida Endocrine, said that the most common repercussion of a poor diet in college students is a poor immune function.
"Eat fruits and veggies everyday and include a protein at each meal," Boivin said. "Make sure to exercise and move your body every day along with getting a full eight hours of sleep."
Boivin said that a majority of college students have "limited" access to health as a whole. Student junior biomedical science major, Sebastian Hardy, said that students are living off of financial budgets that create obstacles for them when they are deciding what foods to buy at grocery stores and restaurants. Unfortunately, for students like Hardy, most health food items cost more than less nutritious, quicker options.
"Financial restrictions, insufficient time, and lack of nutritional knowledge typically interfere," the junior biomedical science major said. "They may not know what foods to buy, they may lack the time to properly prepare said food, or they may simply be unable to afford the desired healthy alternative."
Hardy, a self-proclaimed health conscious student, shared that if college students were offered better nutritional items at an affordable price, students would be more likely to lead a healthier lifestyle.
According to the USDA website, a typical college student will spend between $180 and $373 a month on food depending on their gender and distinct meal-plan. 
Maria Portillo, freshman psychology major, explained how vastly her mindset on health has changed since she got to the college campus. She said that she went from a diet of primarily Chik-fil-A and Chili's to consistently using the apartment gym at Plaza on University and beginning a weekly meal prep routine. 
"I got so overwhelmed by being in a new state surrounded by so much uncertainty that I forgot to prioritize my personal health and wellness," Portillo said. "I allowed myself to avoid real life issues by distracting myself with a social life that led me to unhealthy habits."
Boivin said a balanced diet is complete with carbs, protein, fat, fiber, vitamins, minerals, and water. However, this does not mean avoiding all foods with less nutritional value, it only means limiting the intake of such foods.
"Make small changes and do not succumb to trendy diets. Balance is key," Boivin said. 
Students interested in learning how to begin their journey to health and wellness can visit Student Health Services on campus. Student Health Services is readily available for students in need of information. Organizations like the Health Awareness and Prevention Society, Peer Health Advocates, as well as health and wellness community applications for on-campus living are also available. 
"There is no 'one size fits all approach' to a healthy lifestyle," Portillo said.