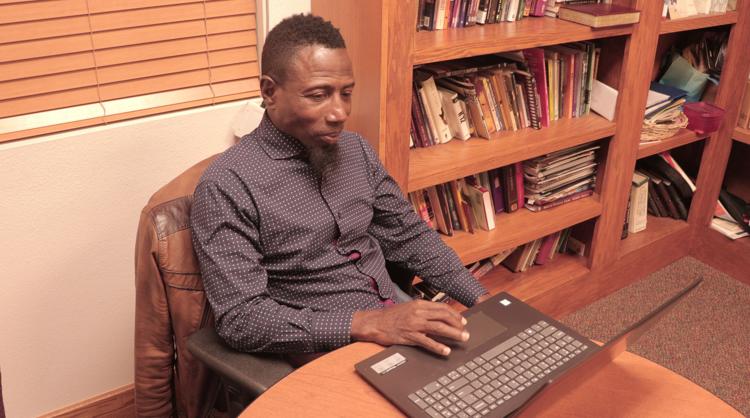 At 17-years-old, Jermaine Thomas was staring down the barrel of a gun when a stranger attempted to rob him at a gas station in his neighborhood.
After an attempt to defend himself, Thomas was shot in the shoulder and was left for dead.
Now at age 44, after surviving this event, Thomas is a pastor at the Antioch Missionary Baptist Church in Oviedo. There, he assists youth facing similar challenges he experienced while growing up.
Thomas has a degree in psychology from UCF because he knew he wanted to help people he said. Now, he is furthering his education in the major of non-profit management to be able to mentor and help the kids in his community with his mentor program: Way of Hope Ministries Inc.
"Many students choose non-profit management as a major because they believe in a cause and want to get directly involved in pursuing the cause, whether it's through working for a Non-Profit organization or starting their own," said Young-joo Lee, UCF non-profit management program director. 
Thomas grew up in Riviera Beach, Fla., where he struggled being an only child and growing up in a one parent household — a situation many of the children in his mentor program are familiar with. 
Thomas said he feels compelled to mentor these kids through his nonprofit because he was raised in a one parent household where he referred to himself as a "latchkey kid".
Latchkey kids are children who come home from school with no parent at home because the parent is working long hours to be able to support their child and household.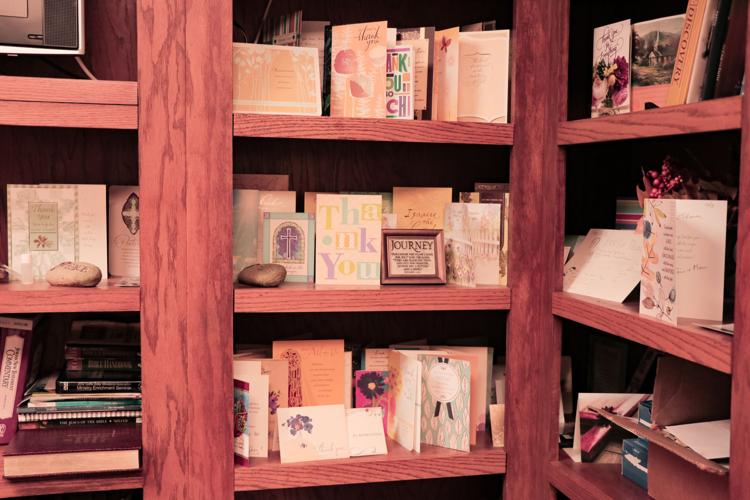 He further explains that the children that deal with these situations become angry and may want to unleash that anger in unhealthy ways. Fighting, acting out in school, not obeying authority and even getting in trouble with the law are all forms of retaliation that children that come from one parent households are prone to.
Statistics show that children who grow up in a one parent household are more prone to behavioral problems, according to Martin Beckford, social affairs correspondent from "The Telegraph".
"Children whose parents had split up over the three years were 4.53 times more likely to develop emotional problems than those whose mothers and fathers stayed together," Beckford said in an online statement at telegraph.co.uk.
Ralph Boston is a former mentee that was a part of the summer program that Thomas offers. 
Boston met Thomas when he was 16-years-old in a local restaurant in Riviera Beach. Boston continued to come back to Thomas' mentoring program for three years as a junior counselor.
Boston reflects on how his life was when he first started with the program.
"I couldn't be the one to stay in school. I felt like I wasn't smart enough," Boston said. "It was just me and my mother at that time and I was trying to find my way."
Boston is now a Florida Atlantic University graduate with a degree in business management. He is still in contact with Thomas and is still using the same life and leadership skills that he learned from Thomas in his everyday life.
Boston reflects on a something that Thomas told him and he still remembers.
"Pastor Thomas always told me to give 100% and never sleep on your job," Boston said. 
Scott Labbe is the assistant area director at Champions Summer Camp. He works with Thomas at the summer camp through the Way of Hope Ministries Non-Profit.
Labbe met Thomas in church and spent four years in the mentoring program. Labbe learned leadership skills, how to be prepared for the world and ambition which helped him become successful in his career.
"The turning point for me was when I got word my brother's murderer got out of prison and I was seeking vengeance. My walk with Christ started when I spoke with Pastor Thomas," Labbe said.
Labbe's story of change and success is another living testament of as to why Thomas mentors and preaches to make a change.
Thomas explained that that's why he does his mentoring program to make a difference.
"Even if I can't change every child's life, what I do to help these kids will matter to at least one child," Thomas said.
Thomas continues to dedicate his life to making a difference in his community and plans to change more lives by expanding his non-profit program.