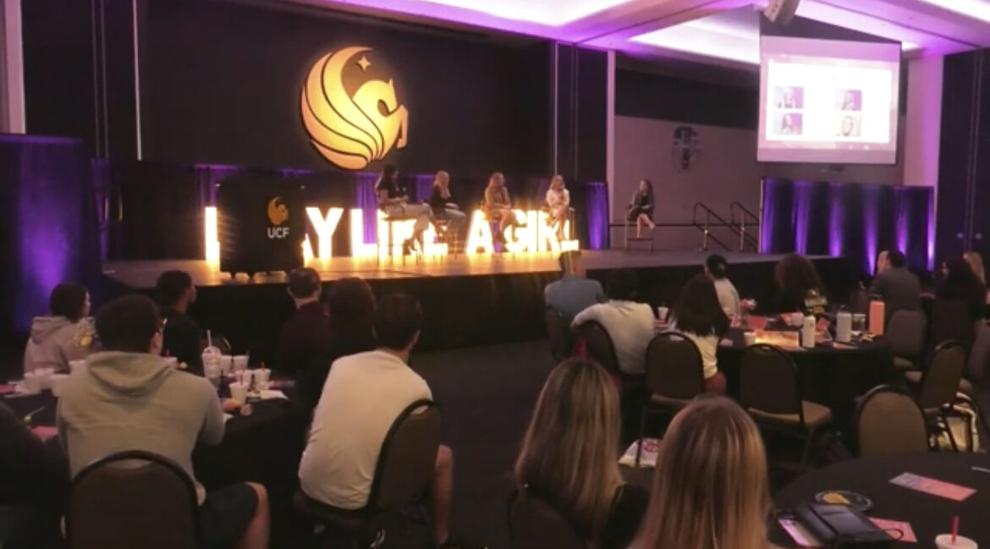 With leagues like the WNBA speaking up, women's involvement in sports has been a growing topic in the last few years.
The U.S. women's national soccer team and WNBA shined a light on the topic in 2020 when both organizations started to discuss the inequalities of women in sports. 
Women made up 44% of all college athletes in 2021 compared to men who made up 56%, according to the NCAA. But in sports overall, only 25% of women participate in sports compared to 43% of men. 
To continue the discussion, UCF Student Government hosted its third annual Women's Empowerment Conference on Thursday. With this year's theme being "play like a girl," audience members and guest speakers gathered at the Student Union Pegasus Ballroom to discuss the stigma they face in the world of sports.
The conference aimed to uplift women and inspire them to feel confident in their abilities. 
"You can do anything you set your mind to at your own pace," guest speaker Kellie Campbell said. "Sports is important, and it is a constant sense of community regardless of the circumstances. If you really want to do something, you can do it, and don't set a timeline for yourself because most of the time it's not realistic."
The conference also brought women together to have conversations to highlight their strengths in the sports world.
"The advice that they gave today goes way past playing sports," conference attendee Stacie Sayers said. "It's really like life lessons and just women supporting women, which I think is the biggest problem in society nowadays." 
Progress is being made as the USWNT reached a $24 million equal pay settlement with the U.S. Soccer Federation in February. Now, Sayers said this brings hope for women in sports everywhere to be considered as equal in the future.
"The future for women in sports looks very promising," Sayers said. "After recent events, I'm excited to see all that happens now that we have the world's attention."