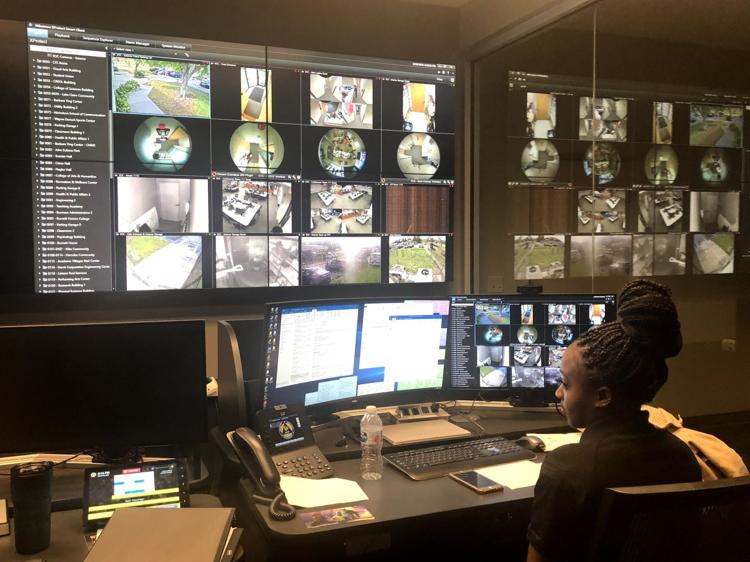 UCF's emergency and crisis management graduate program was ranked in a three way tie as No. 7 in the nation, according to a 2019 report from U.S. News and World Report's best graduate programs.
The online graduate program, which started in fall 2018, teaches students the foundations of homeland security, disaster preparation and resolution and how to manage budgets for various crises situations. According to their website, these crises include natural disasters and mass shootings. 
Claire Knox, director of the program, said all emergencies are managed using the same type of skills.
"Leadership, ethics, core competencies [and] managing a budget — managing people," Knox said. "All that is incorporated into the curriculum."
Maureen McCann, graduate student in the emergency and crisis management program and a TV meteorologist for Spectrum 13, decided to pursue her master's degree to help improve her communication with viewers. 
"Forecast information is so critical amongst decision makers in our community who are making those decisions to keep our community safe," McCann said. "So it's a good way to kind of bridge both of those disciplines being meteorology and emergency management with these programs."
Knox said UCF is one of the only programs to have a full-functioning emergency operation center on campus and an advisory board of emergency management practitioners who contribute to the success of the program. 
"They help guide what's happening in our classroom," Knox said. "They offer internships, service learning projects and hands-on training experiences for our students to compliment what we're doing in the classroom."
McCann said she appreciates that the program focuses on Florida in the coursework and believes with its prevalence of hurricanes, the state is a good example of effective crisis management.
"There are storms that happen here, and then we learn from them and improve," McCann said. "And we are stronger and more prepared for the next go around."
McCann continues to learn new things every day in the masters program and her career.
"Learning doesn't have to end with an undergraduate degree," McCann said. "Even just doing workshops or seminars within your community, continuing learning is so important."