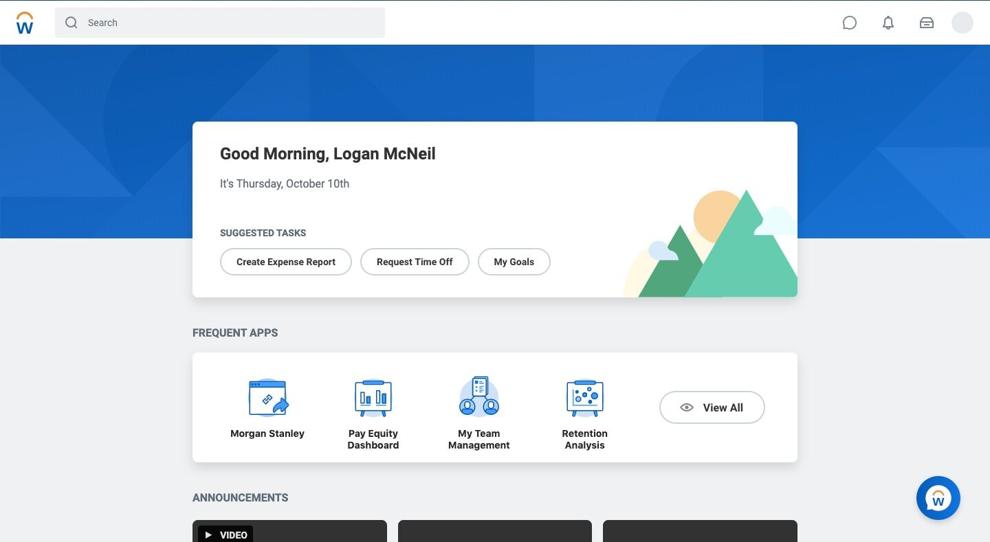 UCF will be partnering with Workday Inc., a new software company, to replace the current student and employee portals, known as PeopleSoft, in the next five years.
Earlier this year, university leaders launched a project called Knight Vision that was tasked to replace the university's software, chief information officer Michael Sink said. The UCF Board of Trustees approved the selection of Workday, Inc. on Oct. 22 as the new vendor for the myUCF portal among other online business operations. 
UCF President Alexander Cartwright expressed his support for the switch to a new platform.
"The technology that worked for us then should not be expected to still work for us today," Cartwright said. "We need to focus on excellence, including improving our administrative infrastructure systems that drive operational excellence, efficiency and effectiveness."
Chief HR officer Maureen Binder said UCF purchased PeopleSoft in 2001. At the time, she said UCF only had 33,000 students enrolled at the university. Enrollment at UCF has since increased to 69,000 students — a 109% percent increase.
Although UCF IT manages many of the functions within the myUCF, Sink said, a large part of the portal's design features and capabilities are attributed to the website's software. PeopleSoft is responsible for the look and functionality of the buttons and menus within myUCF.
"Due to the rapid growth of UCF, current systems and processes have natural inefficiencies that lead to increased costs and an inability to collect accurate data," Sink said. "Our team wants to improve efficiency and support success among staff, faculty, and most importantly, students in the UCF community."
Sink said because Workday is cloud-based, it will improve efficiency by increasing the data site's data capacity. The myUCF portals will run faster with more room for data, Sink said.
Sink said Workday employs a "modern" design. The design resembles a social media site like Facebook because of the white color palette and flat-looking icons without shadows or gradients. Workday would also have a mobile application version of myUCF.
On the Knight Vision website, the project team is calling for UCF staff members to volunteer to test the new system to ensure a seamless transition.
According to Knight Vision, UCF staff supporting PeopleSoft will still have a specific role at UCF. Functions may be different due to changing systems and technology, but training will be provided.
Abby Meyer is a junior entertainment management major who first used the myUCF portal when she applied to the university last fall. Meyer said the current student portal is confusing and often malfunctions. She has encountered issues while clicking through the portal because some buttons don't work, or she is redirected to another page. 
"If they were to move to a sleeker, more modern design, it would be much easier for all of us to adapt to it because that's what we're used to nowadays," Meyer said.
Sink said the IT department is first working to move administrative applications, such as human resources and finance, onto Workday by July 2022. The second phase of the project would focus on moving student applications to Workday by June 2025.